Video Shows Travis Scott Yelling, Shoving Someone in Club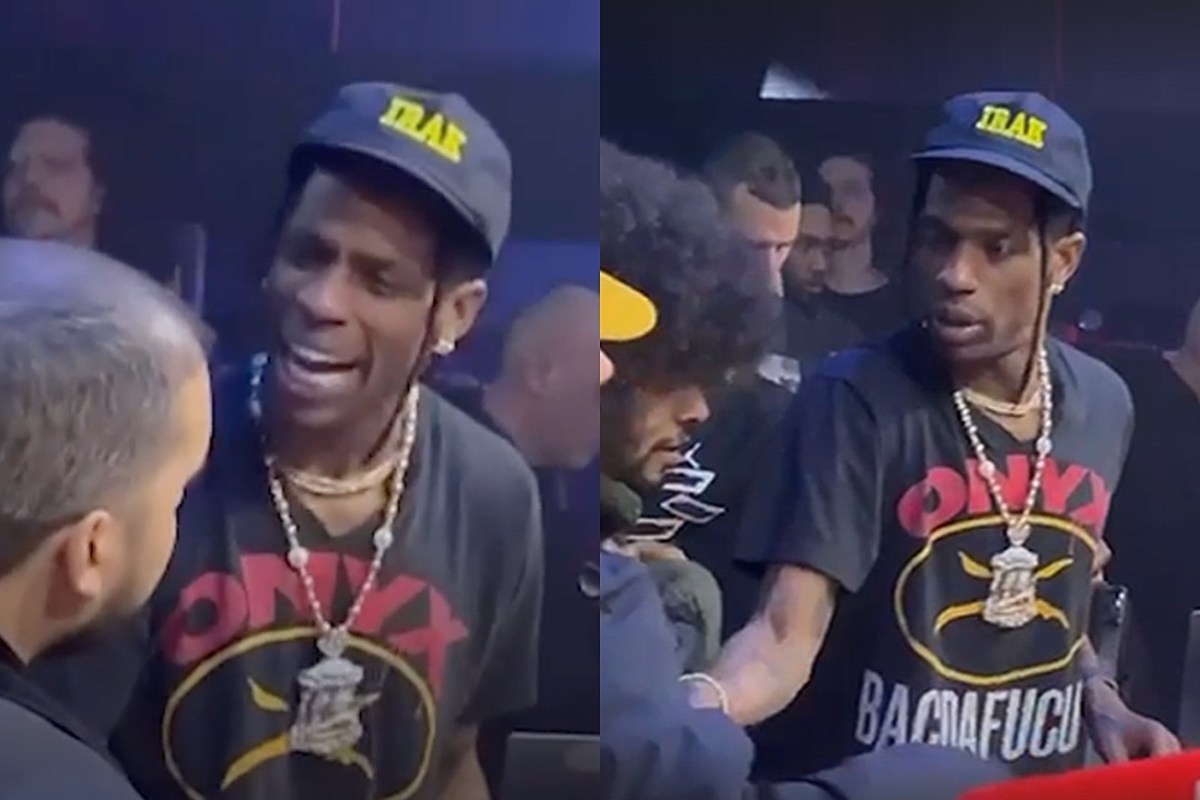 Video of the moments leading up to Travis Scott allegedly assaulting someone at a club has surfaced.
On Wednesday (March 1), TMZ obtained video from the Nebula nightclub where the incident reportedly took place. In the clip, Travis Scott can be seen looking agitated with someone behind the DJ booth. At one point, he looks at the person and yells "Back the fuck up," before extending his arm and appearing to shove the person away. In a second clip, Travis appears to angrily run up to someone off camera while Don Toliver is performing onstage.
Earlier today, news broke that Travis Scott was being looked at as a suspect in an alleged assault that occurred at the club, with La Flame allegedly causing $12,000 in damage after getting into a brief altercation with a sound engineer.
A source close to Travis Scott tells XXL this incident has been blown out of proportion and was "a simple misunderstanding that was resolved in minutes."
"This has the earmarks of a cash grab but will be resolved and all those with an agenda will be held accountableTravis and our team already working with law enforcement to resolve and get to the truth," the source says.
XXL has also received a statement from Travis Scott's lawyer, Mitchell Schuster.
"While this is clearly a misunderstanding being blown out of proportion by clickbait and misinformation, we are actively working with the venue and law enforcement to resolve and set the record straight," the statement reads. "We are confident our client will be cleared of any wrongdoing."
XXL has reached out to the New York Police Department and Nebula nightclub for comment.
See Video of Travis Scott Yelling and Appearing to Shove Someone Before the Alleged Club Assault Below
See the Definitive List of Bizarre Tweets From Rappers