Blueface Thinks Chrisean Rock Needs to Have Sex to Get Features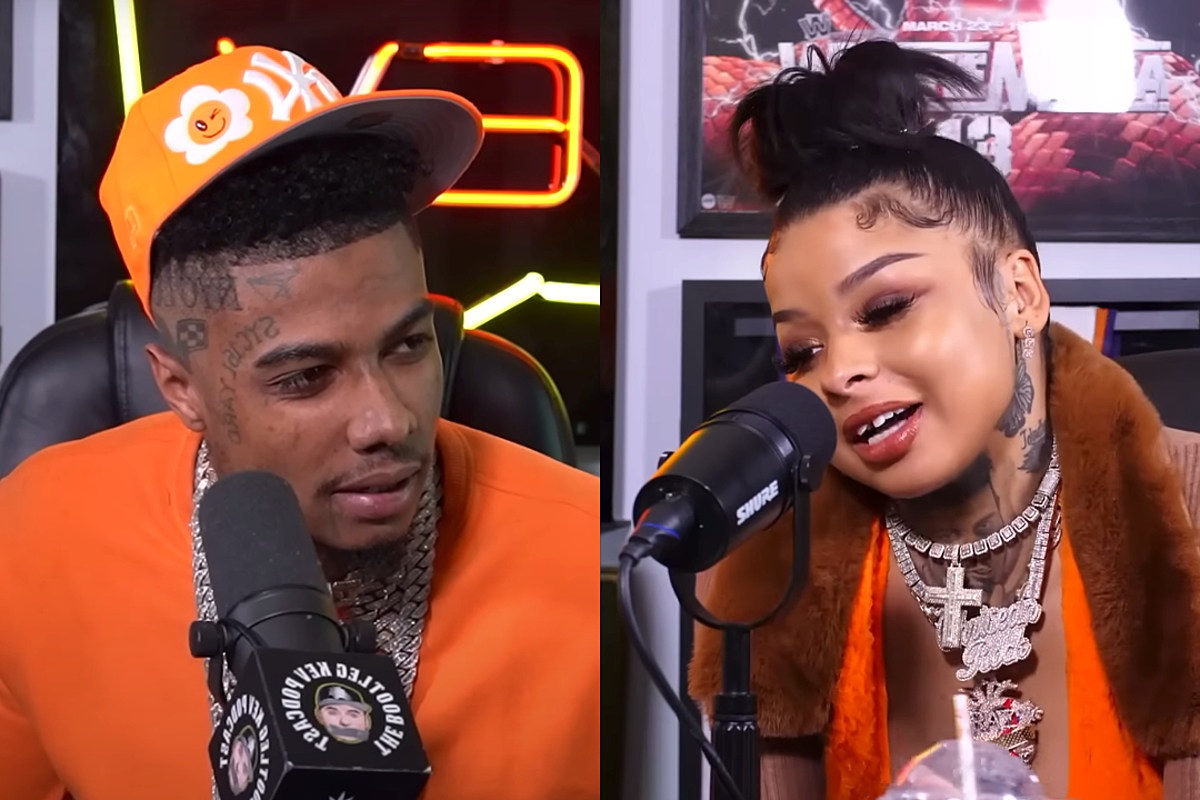 Blueface seems to think that Chrisean Rock would need to have sex with male rappers in order to lock down features from them on songs.
On Monday (Feb. 27), during a lengthy interview on The Bootleg Kev Podcast, Blueface and Chrisean Rock opened up about their opinions regarding working with other artists of the opposite sex. The "Thotiana" rapper is of the opinion that when it comes to Chrisean Rock's music potentially receiving guest appearances from male rappers, the future mother of his child would be expected to lay down a lot more than bars in the booth.
After Bootleg Kev asked about the status of both Blueface and Chrisean's music careers as it pertains to their current reality TV run, Blue explained that while he's out investing in things such as restaurants, he's encouraging Chrisean to expand discography. At that point, Kev suggested a collab between Chrisean and GloRilla. That's when Blueface said at the 26:43-mark in the video below that songs with female rappers are fine but having Rock work with male artists is a major point of contention for him.
"At the cost of what expense?" Blueface replied after being questioned about whether or not a feature from Lil Baby or Drake would improve Chrisean's status in hip-hop. "Some pussy is not worth her doing a song with Lil Baby."
An astonished Bootleg Kev replied: "What does that mean? Are you saying that she would have to have sex with the artist to get the feature?"
"At some point, yeah," Blueface confirmed.
Blueface's declaration stems from an earlier point in the interview in which the often controversial couple addressed recent headlines regarding Chrisean's conversations with Lil Baby and having taken a photo with Rick Ross.
When Kev pressed Blueface about potentially blocking his on-again-off-again partner and signee from networking with prominent artists in the industry such as Lil Baby, he replied that "It's not gon' be real networking" before claiming that Baby told Chrisean Rock she was "sexy."
See Blueface Say Chrisean Rock Needs to Have Sex With Male Rappers to Get Features on The Bootleg Kev Podcast Below
These Tone-Deaf Hip-Hop Moments Prove Rappers Can Get Hit With Serious Backlash