Tory Lanez Appeals Verdict of Megan Thee Stallion Shooting Trial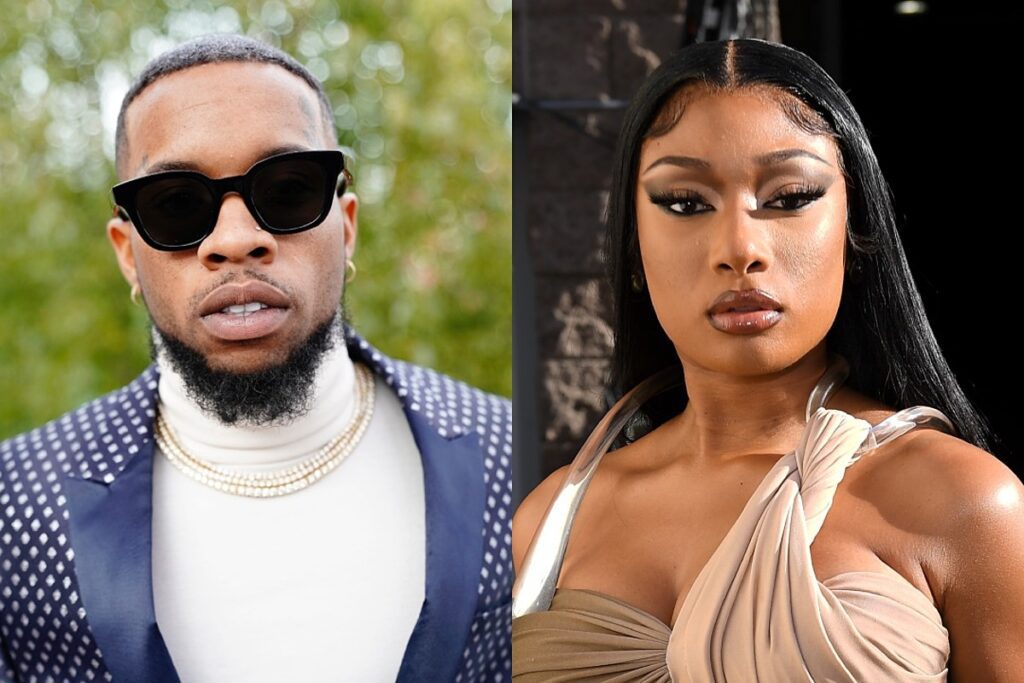 Tory Lanez has reportedly filed an appeal of the guilty verdict in the Megan Thee Stallion shooting trial, two weeks ahead of being sentenced for shooting the Houston rapper.
On Wednesday (March 29), TMZ reported that Tory Lanez's new defense team has officially filed paperwork in the hopes of getting a new trial for the Canadian rapper-crooner. According to the celebrity news site, Tory's team has pointed out multiple instances that could have tainted the jury, unfairly leading to the guilty verdict. For one, jurors were shown a shirtless photo of Tory that displayed the rapper's tattoo of an AK-47. Tory's team reportedly believes that was done on purpose by the prosecution to show Tory likes guns.
Additionally, Tory's camp is reportedly claiming it was unfair for the prosecution to threaten to use song lyrics in the case. They are also calling into question the audio prosecutors played from their interview with Kelsey Harris, which featured statements that she recanted on the stand. They are also reportedly calling foul on an Instagram post that was admitted into evidence along with a statement that was used from Megan stating Tory told her "Please don't say anything because I'm on probation" right after the shooting.
This is Tory Lanez's last-ditch effort to change the verdict in the case after he was convicted of one felony count of assault with a semiautomatic firearm, carrying a loaded, unregistered firearm in a vehicle and discharging a firearm in a grossly negligent manner to cause bodily injury back on Dec. 23, 2022.
Tory Lanez was initially scheduled to be sentenced on Jan. 27. A judge has since allowed two delays to the sentencing as Tory's team prepares to fight for an appeal. Tory is now set to be sentenced on April 10, barring a judge throws out the verdict and grants Tory a new trial. He faces up to 22 years in prison.
XXL has reached out to Tory Lanez's attorney and the Los Angeles District Attorney's Office for comment.
See 44 of the Longest Prison Bids in Hip-Hop History
C-Murder, Max B, B.G. and more.