Rappers Confusing Lyrics and Fans Didn't Know What They Said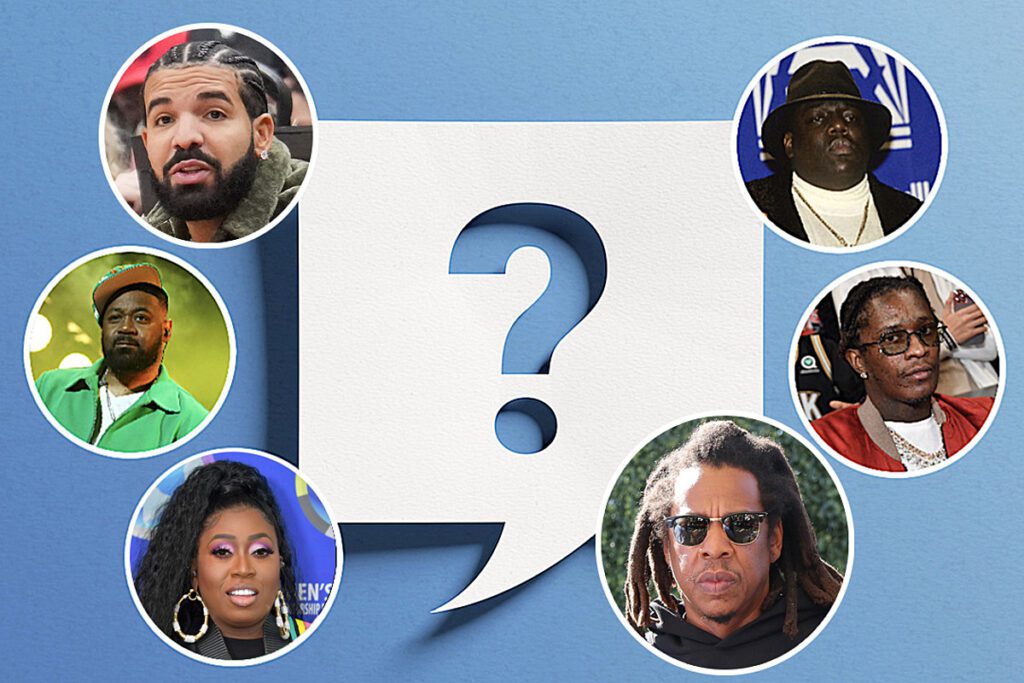 Rappers say the darnedest things in their songs. Some of their lyrics are so confusing that fans don't know what they are rapping about.
For example, on Rich Gang's 2013 track "Lifestyle," Young Thug raps, "Nelivliflikabegittldisondbeggining." Huh, what? After careful translation, Thugger actually says: "N***a livin' life like a beginner and this is only beginnin'."
Another rapper sometimes known for his confusing lyrics is Ghostface Killah. The Wu-Tang Clan member's 2000 song "Nutmeg" is completely indecipherable. In one verse, Ghostdini spits, "Scientific, my hand kissed it/Robotic, let's think optimistic/You probably missed it, watch me Dolly d**k it/Scotty Wotty copper tipped me, big microphone hippie."
What does that even mean?
Then, we have Jay-Z. In one of the very few times Hov's masterful bars couldn't be interpreted clearly and concisely, fans of the Brooklyn billionaire have been famously confused for years over one punchline in particular from Jay's 2001 opus, The Blueprint. In the fourth verse of "U Don't Know," does Jay-Z say "whale" or "well?"
"I sell ice in the winter, I sell fire in Hell," Jigga raps. "I'm a hustler, baby, I'll sell water to a whale [well]/I was born to get cake, move on and switch states/Cop the coupe with the roof gone and switch plates."
So with that, XXL decided to compile a list of rappers who have delivered some confusing lyrics in their songs that made fans scratch their heads. Check them out below.
Times Rappers Had Confusing Lyrics and Fans Didn't Know What They Said