Ice Spice Says She's Open to Working With Writers at Some Point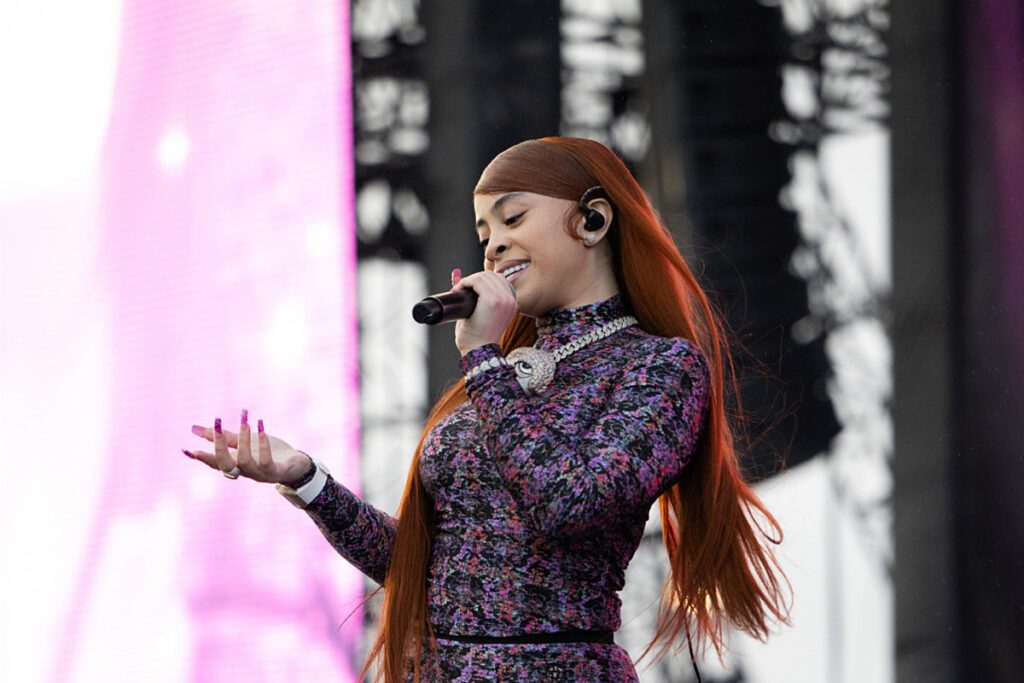 Ice Spice and her producer RIOTUSA have a winning formula, with her writing her raps and him producing all her records. But the Bronx, N.Y. rhymer is not opposed to changing things down the road.
On Wednesday (March 29), Ice Spice was featured in Harper's Bazaar's April 2023 Music Director story where she offered up a playlist of songs from artists who've inspired her career and also spoke on her meteoric rise to fame. So far, she's been penning all her lyrics. But that could change down the road.
"I'm open to working with writers at some point when the time is right, but right now, I'm sticking to what got me here in the first place," Ice Spice tells HB. "That's me being creative in the studio with Riot. We just cook up bops, we make vibes; I try not to think too hard and just really have fun."
"I feel like I'm bringing a new sound to people that they haven't really heard before, being one of the few girls to bring drill to a mainstream level," Spice says of her sound. "It's refreshing and fun—I'm really enjoying it."
For now, the original play is working. Ice Spice's rising popularity is undeniable at this point, which she capitalized on with the January release of her debut EP Like..? She now has a top five single under her belt with her collab with PinkPantheress, "Boy's a Liar Part 2," peaking at No. 3 on the Billboard Hot 100 chart.
Ice Spice recently made headlines after a man came forward claiming he snatched the "Gangsta Boo" rapper's chain, which sent her fans into a frenzy.
See 50 of the Most Clever Hip-Hop Lyrics