Rick Ross' Buffaloes Roam Off Property, Angers Neighbor – Report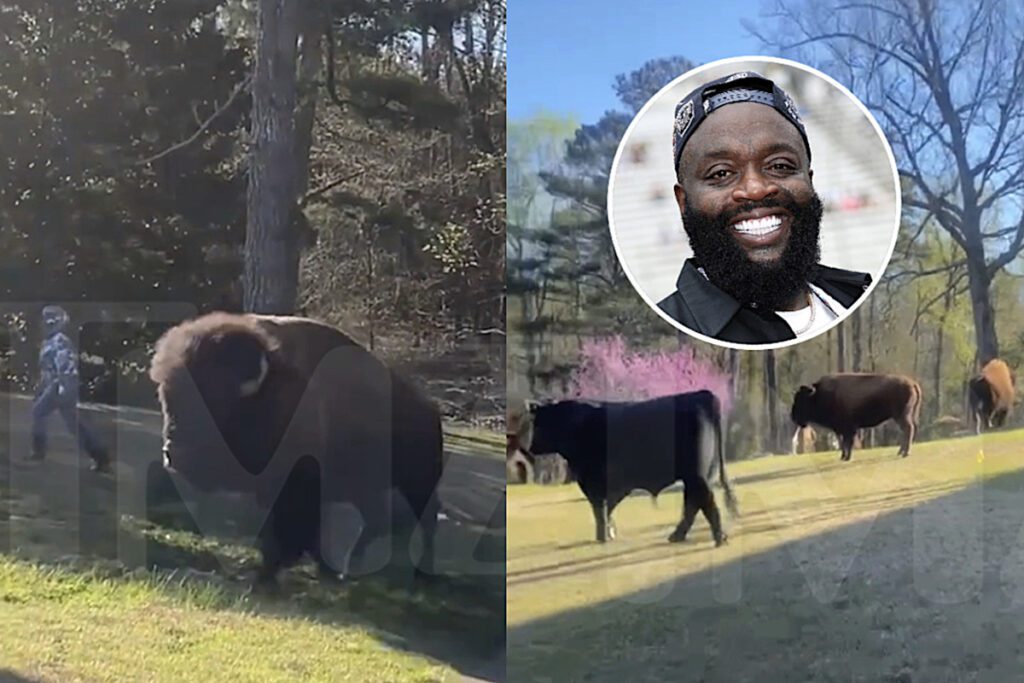 Rick Ross loves his buffaloes but his neighbor is not happy that his animals are constantly roaming her yard.
According to a TMZ report, published on Sunday (March 19), Rick Ross' neighbor is angry that the rapper's buffaloes are always wandering in her yard and she's worried because her young kids are playing outside. The website reports that the neighbor lives behind Rozay's Fayetteville, Ga. compound, dubbed "The Promise Land," and the rapper's two buffaloes have wandered onto her property twice in a week.
The neighbor fears this could be dangerous because she has small children. Not to mention, these adult buffaloes are huge and often weigh up to 2,000 pounds.
TMZ posted a video of two buffaloes and a cow running through the neighbor's front yard. Apparently, this happened when the neighbor came home from work. She also snapped pictures of buffaloes grazing on the grass near parked cars.
The media outlet reports the neighbor confronted Ross about his roaming buffaloes. However, she was met with contempt after allegedly having a verbal argument with a member of the Miami rapper's team. The neighbor said that her next course of action is to file a neighbor dispute with the city of Fayetteville. She called the police but was told that it was a civil dispute and didn't take a report.
XXL has reached out to Rick Ross' reps for comment.
Rick Ross was presented with two buffaloes as a gift last March after revealing that he dreamed of having the large, ox-like animal on his property.
Rick Ross needs to keep his animals in check or someone could get hurt. Buffaloes are not known to be friendly to humans.
Watch Rick Ross' Buffaloes Roam on a Neighbor's Property Below
See Rappers Who Share the Same Birthdays