Lil Uzi Vert Hints at New Playboi Carti Collaboration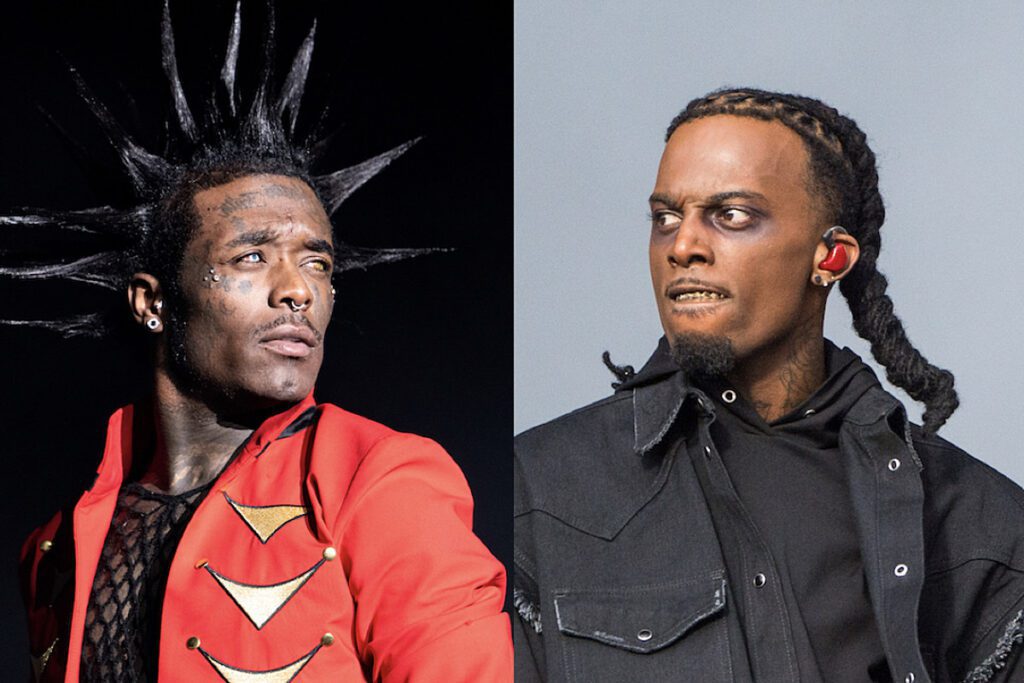 Lil Uzi Vert hints at a new collaboration with Playboi Carti.
On Sunday (March 19), Lil Uzi Vert shared on his Instagram Story an image of a painting of a man with two children next to him. The caption reads, "Me and my luv about 2 take over the world" along with Playboi Carti and Lil Uzi's usernames tagged with an upside down Latin cross emoji between them.
So what does it mean? It could mean that a Lil Uzi Vert and Playboi Carti collaborative album could be on the horizon. It could also mean that a song featuring the "Shoota" collaborators could be coming soon. Either way, this is an exciting development for both Uzi and Carti fans.
In an April 2022 cover story for XXL, Playboi Carti addressed the possibility of a Lil Uzi Vert collabo album.
"I love Uzi to death," he told the publication at the time. "Uzi is working on mad music right now. I don't know if he's serious about a lot of things. But I hope one day we can change the world with that, for sure."
Recently, Lil Uzi Vert showed love to Playboi Carti during his set at the 2023 Rolling Loud California festival. For a moment, he played an unreleased track and saluted his friend and once former rap rival.
"Shout out to Carti, Shout out to Carti/We don't talk hardly/But that's where my heart be," he raps on the song.
It's unclear if this new Carti collab will appear on Uzi's long-awaited Pink Tape LP. But the Eternal Atake creator made a promise to fans at the Rolling Loud California festival that he would drop the album very soon.
"I do make y'all wait a long time for music and I'm so sorry," he told the crowd. "I thought that shit was cool before but that s**t is lame."
"I'm putting the final touches on Pink Tape and I promise—I made a lot of promises in my life, but this time I promise."
Hopefully, the Lil Uzi Vert and Playboi Carti collaboration will also come sooner than later.
Check out Lil Uzi Vert's Instagram Story Post Below
See Most Anticipated Hip-Hop Albums of 2023