Nicki Beats Aretha Franklin's Billboard Record – Today in Hip-Hop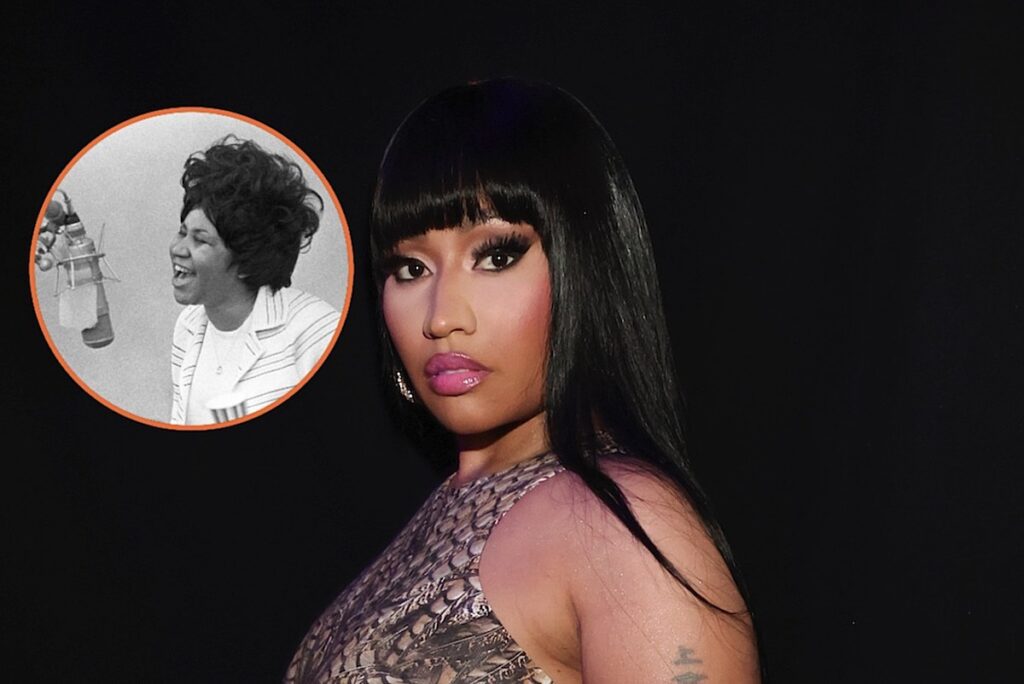 XXL celebrates 50 years of hip-hop with this moment:
March 20, 2017: Five years ago, Nicki Minaj achieved a major milestone in her career that proved she is one of the top hip-hop artists in the rap game. The Queen of hip-hop surpassed the late Queen of Soul Aretha Franklin for having the most Billboard Hot 100 entries by a female artist on this day in 2017.
For the Billboard Hot 100 chart ending April 1, 2017, Nicki Minaj premiered three songs on the tally, "No Frauds," featuring Drake and Lil Wayne (No. 14), "Regret in Your Tears" (No. 61) and "Changed It" with Lil Wayne (No. 71). This bumped her total up to 76 Hot 100 appearances, which passed Franklin's total of 73. The late soul singer held the crown for nearly 40 years, until June 18, 1977, before Nicki smashed it.
Following her historic chart achievement, Nicki spoke on her Queen Radio show in 2018 and paid homage to Franklin, who died on Aug. 16, 2018. "It's no secret she's an icon—an icon of all icons," she said. "I don't know anyone who she hasn't inspired."
The Queens, N.Y. rapper, who's a doting mom of her two-year-old son affectionately named "Papa Bear," also boasted about her accomplishment on her February 2019 freestyle "Barbie Going Bad," which samples her ex-boyfriend Meek Mill's 2018 song "Going Bad" and features Drake. On the song, Nicki raps, "Neck tatt say 'Onika'/I got more slaps than Aretha."
And Nicki continued to break records on the Billboard Hot 100 chart after that. On 16 May 2020, Nicki Minaj and Doja Cat became the first female rap duo to rule the No. 1 spot on the Billboard 100 with the "Say So" (Remix). Additionally, on July 18, 2020, the 40-year-old rhymer broke her own record of having the most Billboard Hot 100 entries by a female artist with 110 chart entries.
In the end, Nicki Minaj is the Queen of the Billboard charts.
Watch Nicki Minaj and Doja Cat's Dance Visual of "Say So" (Remix) Below
Listen to Nicki Minaj's Song "Changed It" Featuring Lil Wayne Below
Here Are the Many Times Nicki Minaj Gave Flowers to Other Women in Hip-Hop