Lil Durk Wears Broken Skateboard on Front of Sweater, Fans React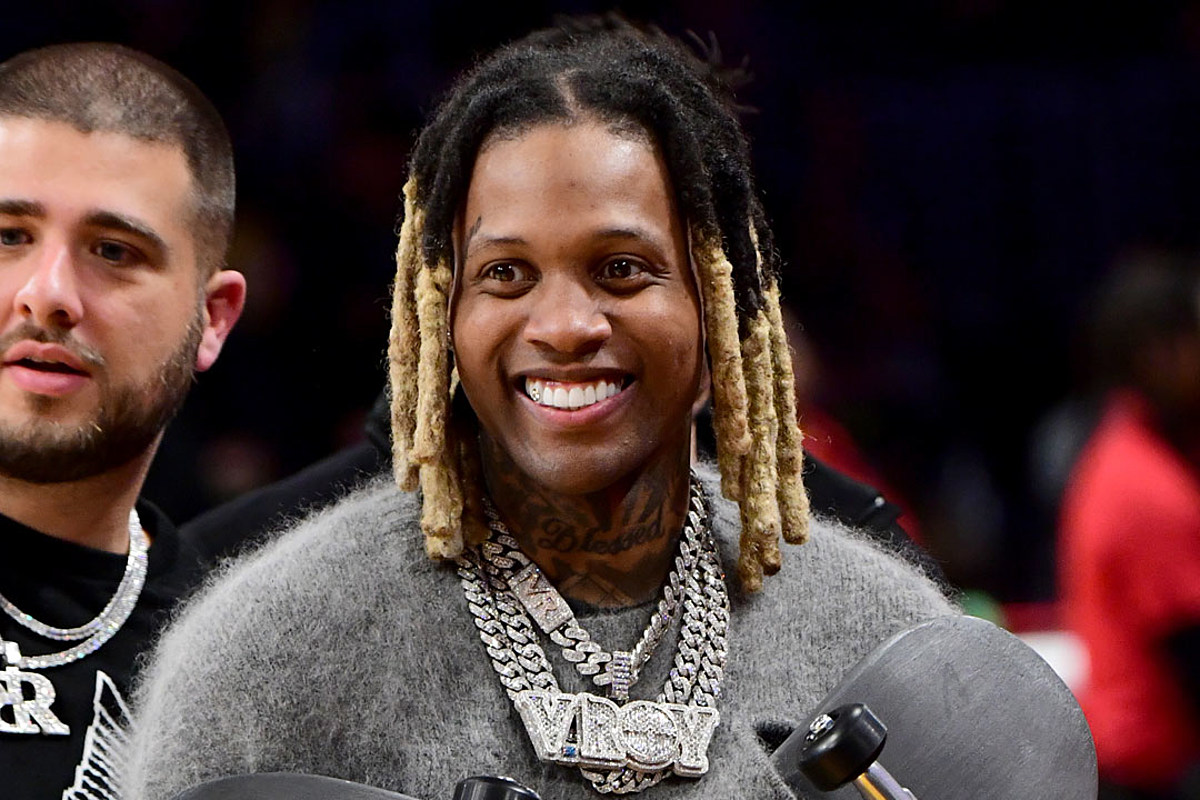 Lil Durk is a stylish guy, but his latest outfit has fans scratching their heads. The Chicago rapper wore a broken skateboard on the front of his sweater at a recent basketball game and the reactions are hilarious.
On Thursday (Feb. 9), Lil Durk was courtside at Crypto.com Arena to watch the Los Angeles Lakers play the Milwaukee Bucks. The 30-year-old rhymer was wearing a fuzzy sweater or poncho with two broken sweaters attached. Amazingly, the split skateboard was stitched securely to his top and didn't fall off. You can see the photo at the bottom of this post.
Fashion designer Jonathan Anderson is the person responsible for the skateboard-adorned sweater. The innovative designer unveiled his unique sweater for his namesake brand JW last June during Paris Men's Fashion Week. Coincidentally, Durk was also in Paris at the same time, and we can only speculate that he saw Anderson's creation and wanted to rock some wheels on a sweater.
Nevertheless, the skateboard sweater has caught the attention of fans on social media, and they had plenty to say about Durkio's fashion choice.
"Tht sweater is cute but not on lil durk. It doesn't make sense," tweeted one fan.
Another person commented: "Skate board sweater dawg @lildurk [two cry laughing emojis] we had Uzi with the purse & NBA YB with nail polish [two cry laughing emojis] ain't no real nigha doing that[!!]"
"Y'all really let Lil Durk in the arena with Skateboards on he sweater??" criticized a third person.
Watch the video of Durk in his skateboard sweater below.
See the Photo of Lil Durk's Skateboard Sweater and Fans' Reactions Below
See Life Advice to Apply From Lil Durk's Tweets