Funkmaster Flex Drops The Mix Tape, Volume II – Today in Hip-Hop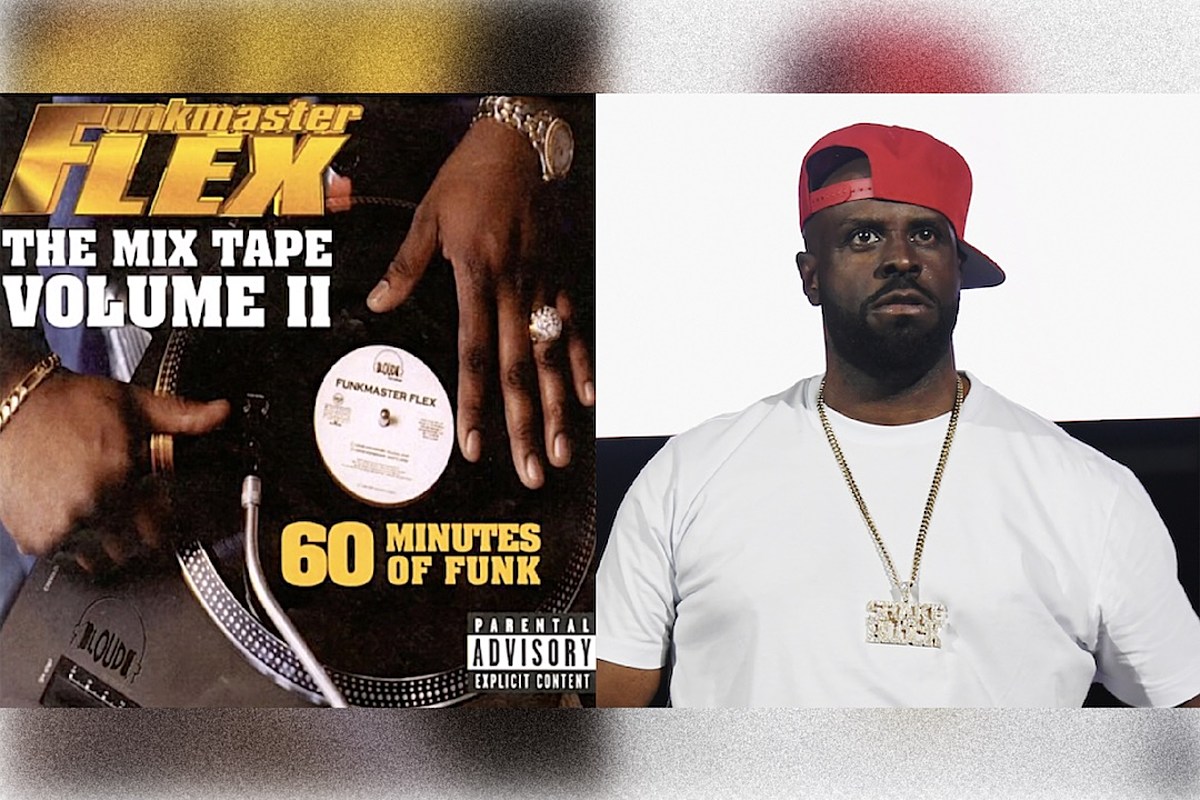 XXL celebrates 50 years of hip-hop with this moment:
Feb. 11, 1997: Legendary Hot 97 radio personality Funkmaster Flex aka Funk Flex took the mixtape game to a new level by making mixtapes a commercial item featuring freestyles and unreleased songs. In 1995, the veteran DJ released The Mix Tape Volume 1 (60 Minutes of Funk), and on this day in 1997, he followed up with the sequel, The Mix Tape, Volume II, on Loud Records.
Back in the 1980s, mixtapes from iconic DJs like Kid Capri, Doo Wop, Ron G, Red Alert, S&S and others were used to promote their DJ sets before they became promotional tools for rap artists. Bronx, N.Y. native Funk Flex, born Aston Taylor Jr., grew up honing his DJ skills during the '80s mixtape era, and decided to reinvent the format with his mixtape series in the 1990s.
Similar to The Mix Tape Volume I, Flex's follow-up, The Mix Tape, Volume II, featured previously released tracks and new freestyles from '90s hip-hop stars like Jay-Z, Nas, Lil' Kim, Buckshot, Foxy Brown, Xzibit, Lost Boyz, Boot Camp Click and more. The LOX and The Notorious B.I.G.'s hardcore freestyles over Wu-Tang Clan's song "C.R.E.A.M.," and Mase's in-your-face bravado over Wu-Tang's "Bring the Ruckus" are two major highlights.
The Mix Tape, Volume II debuted at No. 2 on the Billboard Top R&B/Hip-Hop Albums chart during the week of March 1, 1997, and was certified gold (500,000 copies sold) by the Recording Industry Association of America (RIAA) on April 9, 1997.
Funk Flex continued his mixtape series with The Mix Tape, Volume III, in 1998, then teamed up with the late DJ Big Kap on their joint mixtape The Tunnel in 1999, and closed out his mixtape installment with The Mix Tape, Volume IV in 2000. All three aforementioned projects went gold as well.
Listen to The LOX and The Notorious B.I.G.'s "Freestyle" Below
Listen to Puffy and Mase "Freestyle" Below
See the Best Hip-Hop Albums Created by One Producer
Which album is your favorite?