Trae Tha Truth Confronts Alleged Officers at Airport – Watch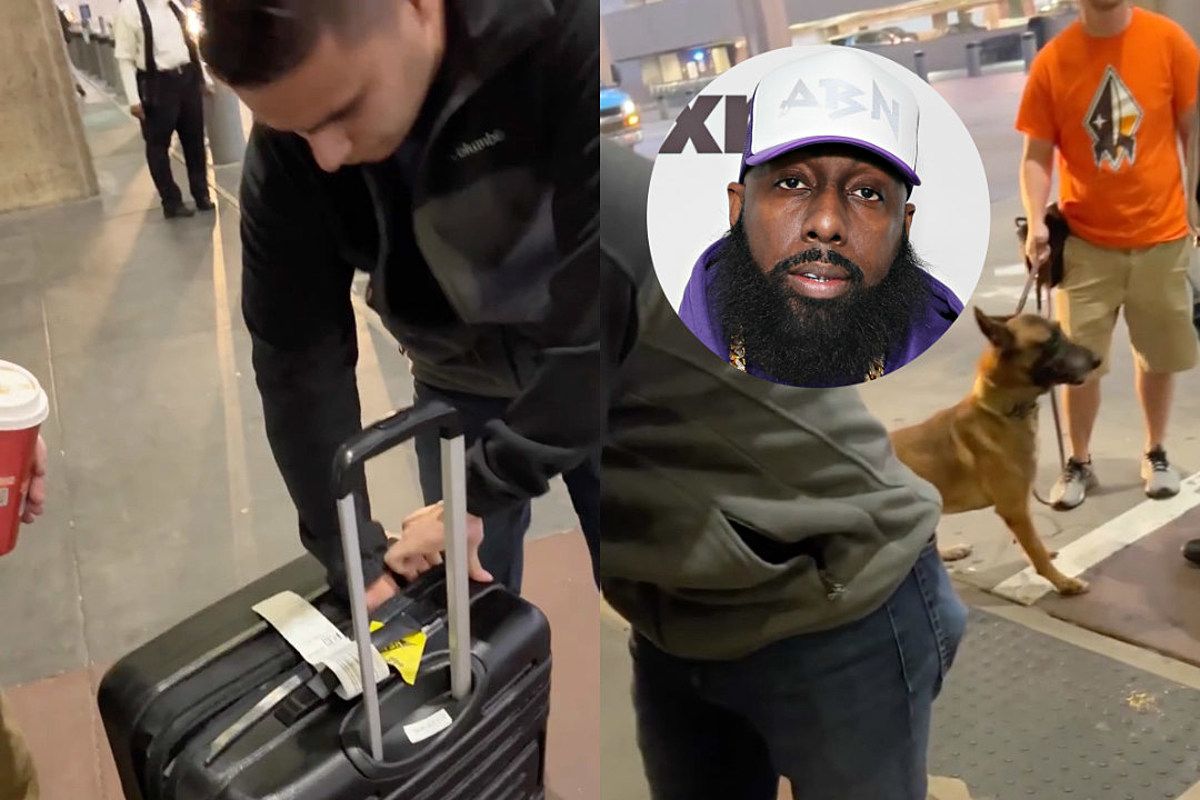 Trae Tha Truth claimed that he was racially profiled after he confronted alleged officers who claimed a drug-sniffing dog smelled marijuana in his luggage at an airport.
On Monday (March 6), Trae Tha Truth hopped on his Instagram account and shared a video of two men stopping the Houston rapper outside of an airport and asking him if they could search his suitcase for illegal narcotics. Trae, clearly offended, allowed the two men, presumably drug enforcement officers, to look in his bag. It's unclear if the incident happened at an airport in Houston.
"Nah, I'm offended. I just got done doing a concert on tour and you gon' talk to me about dope," Trae can be heard telling the men in the video below. "I ain't never did drugs in my life. I rap. I ain't never smoke or drink in my life."
The two men then asked him if he was around people who smoke marijuana, attempting to explain that a drug-sniffing smelled marijuana in his bag. However, Trae said the dog went up to his suitcase, stop, and ran off.
In the caption of the video, Trae explained the situation. He wrote:
"Its Crazy, i Just landed at 6am From LA and out of all Tha people in tha Airport These Officers Decided to Profile me Like i aint see what they was doing… First they threw a dog toy by my bag so the drug dog can sniff it , then they say oh the dog came by yo bag [thinking man emoji]… Then the dog walk off and they ask me Do i Got Dope In My Bag [face with symbol on mouth emoji] Out of Hundreds of people his ass wanna pick me lol , He got tha right one Today… He thought it was gone be his moment to shine, Imma Help Him Get tha attention and recognition he need… Askin me do I Got Dope , Look how he search tha bag …. Harassing, Discrimination and Profiling….. Shit Got me Hot…. If U Know him Or How to find him off the badge number he said at tha beginning Send me his info or drop it in comments…"
XXL has reached out to officials at Houston's George Bush Intercontinental and William P. Hobby Airports as well as Trae Tha Truth's rep for comment.
Trae Tha Truth, who won Humanitarian of the Year for the 2023 XXL Awards, was returning home after performing at the 2023 Rolling Loud California music festival on Sunday night (March 5).
Watch Trae Tha Truth's Instagram Video Below
See Rappers' Projects That Pay Homage to Jay-Z's The Blueprint Album
Nicki Minaj, Gucci Mane and more.