Angela Yee Says She Was Only Woman Working on The Breakfast Club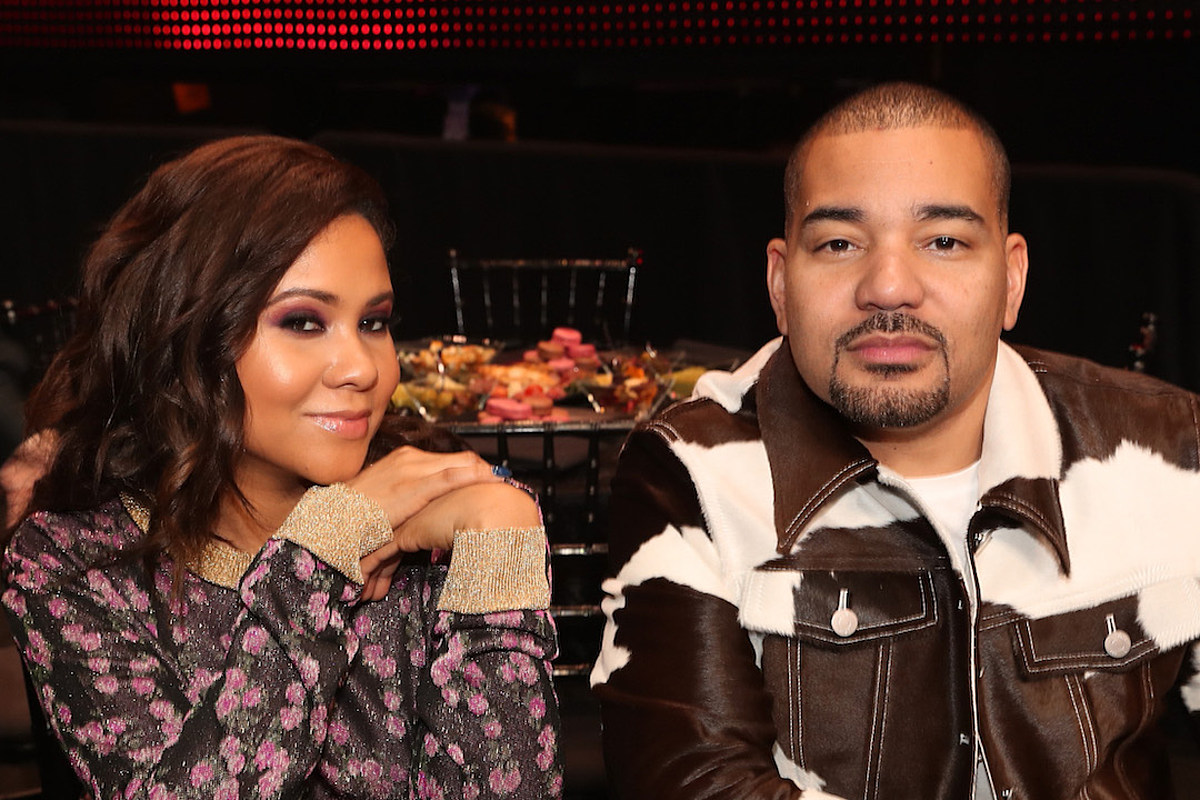 Angela Yee was trending over the weekend following her comments on the Tamron Hall Show where she said that she was the only woman working on The Breakfast Club during her time on the show. A claim that DJ Envy publicly disputed on social media.
On Monday (March 6), DJ Envy addressed Angela Yee's remarks on The Breakfast Club morning radio program on Power 105.1. While he still called "cap" on Yee's claims, he added that he spoke to the beloved radio personality last night and she told him that she meant the people working in the room between her, Envy and Charlamagne tha God.
"She said that she meant in the room meaning the people that actually worked in the room but that's not what that clip said and that's not how it went out and that's what I was upset about because there's other people that worked here that do a lot for the show," he said.
Envy added there are plenty of women who work behind the scenes at TBC that produce the show, edit clips for YouTube, assist guests on their program and "continue to push me and Charlemagne to the next level."
"[Angela is] gonna…clear it up on her show [Way Up with Angela Yee] today of what she meant but I just didn't want to diminish or take away from what these strong Black women do for our show that was my that's my point," he concluded.
Last Friday (March 3) Yee's interview on The Tamron Hall Show went viral when she was asked about how she handles people criticizing her for not holding her male co-hosts accountable for their misogynistic remarks on the show.
"I was the only woman who worked there too, when it came to producers, camera people; and it wasn't an easy room for me to be in," she replied. "So I feel like I did need more backup. Because even things that I felt as a woman, somebody can't understand your point of view because they're not coming from where you come from. And so that was hard for me too, to be the only woman there with nobody to check somebody, 'You shouldn't have said that like that.'"
Envy caught wind of the clip from a repost on The Shade Room Instagram account and said it wasn't true.
"[Cap emoji] That's just not true," he wrote in the comment section. "[Cap emoji] There are plenty of women that work behind the scenes on @breakfastclubam."
On Saturday (March 4), Angela Yee clarified her comments on her Twitter account.
"Usually I don't comment or go back and forth with people but there's too much spinning," she wrote. "'In the room' referred to the people in the studio: the producer, board op, videographer and hosts. Yes they are men. That doesn't mean that there aren't amazing women who are execs, salespeople, interns, and in other departments. I've said this on many occasions: that it can be hard when your viewpoint is different based on your experience."
"I didn't anticipate that this would cause such a firestorm," she continued. "Everyone texting me 'are you ok' (which I appreciate!) and I know I don't normally take the time to overexplain because it drags things out even more but that's all [woman shoulder shrug emoji]."
It appears that DJ Envy and Angela Yee are on good terms now.
Watch DJ Envy Address Angela Yee's "Only Woman" Claims on The Breakfast Club Below
Watch Angela Yee's Interview on the Tamron Hall Show Below
See Women Rappers Who Made Hip-Hop History