Sheff G Charged With Conspiracy to Commit Murder, Sleepy Indicted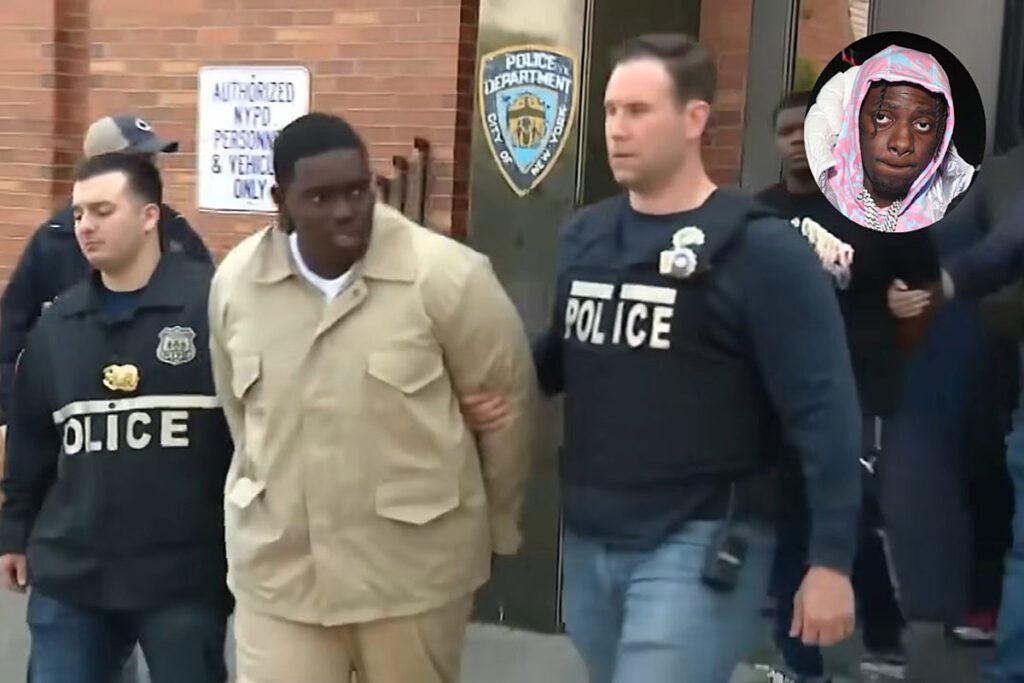 Sheff G and Sleepy Hallow are among 32 alleged gang members who have been charged in Brooklyn, N.Y. with over 140 counts including conspiracy to commit murder.
On Tuesday (May 16), the Brooklyn District Attorney's Office announced the sweeping indictment, which charges Sheff G and 31 others, including rapper Sleepy Hallow, of committing various violent crimes throughout Brooklyn. Prosecutors believe the men are members of the 8 Trey Crips gang and its affiliate, the 9 Ways gang, and have charged them in a 140-count indictment. Sheff and Sleepy, among others, are accused of "committing shootings, possessing guns, and using stolen cars during shootings, to eliminate rivals that included members of Folk Nation Gangster Disciples and ICG Babiiez."
Sheff G, born Michael Williams, has specifically been accused of using "the earnings from his music career to fuel gun violence in Brooklyn, by offering money and giving expensive jewelry to those who commit acts of violence." He is also accused of hosting a "lavish" dinner for other gang members in celebration of the killing of one of their rivals in 2020.
Brooklyn District Attorney Gonzalez commented on the indictment on Tuesday saying, "I'm confident that today's successful takedown will have a positive impact on public safety across several Brooklyn communities as we enter the summer months. The senseless gun violence, allegedly committed by these defendants, terrorized our neighbors for years and left more than a dozen people with serious injuries.
"It is distressing to know that some of the violence was allegedly fueled by a young man who used money he made from a successful music career to allegedly pay for and encourage acts of violence. Together with the NYPD, my office will continue to target the most violent individuals and to build strong cases against them, as we have in this case."
Watch Details on Sheff G and Sleepy Hallow's Arrest Below
See 44 of the Longest Prison Bids in Hip-Hop History
C-Murder, Max B, B.G. and more.