Slowthai Charged With Rape, Claims He's Innocent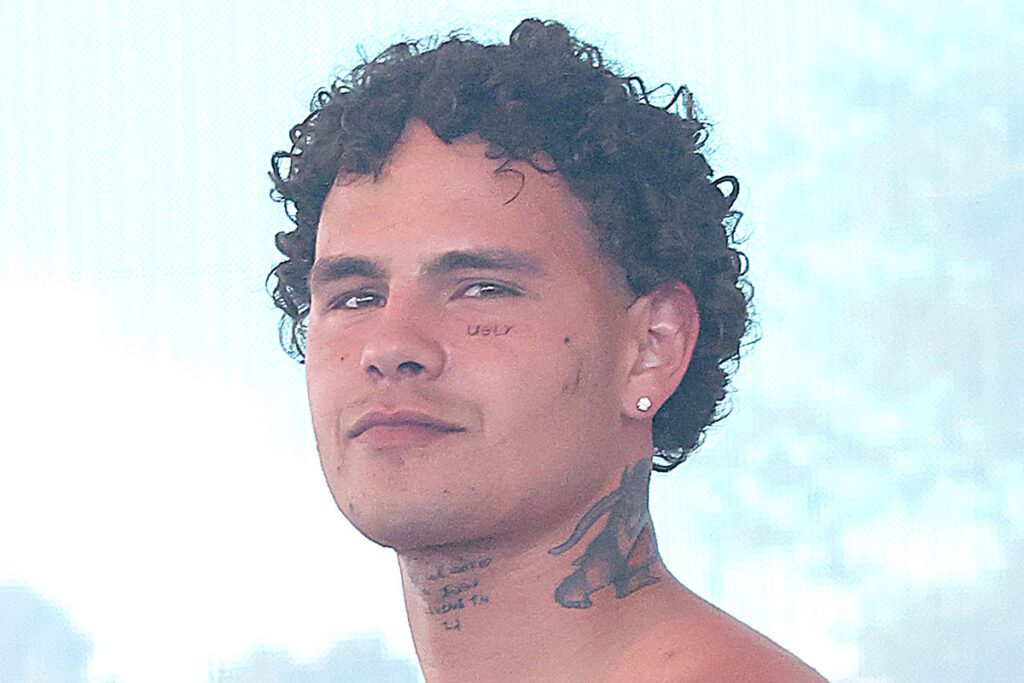 Slowthai has been charged with rape but the U.K. rapper is steadfast in maintaining his innocence.
According to a report published by The Guardian, Slowthai, born Tyron Frampton, appeared in Oxfordshire Magistrates' Court via a remote video stream on Tuesday (May 16) in relation to two charges of rape that have been brought forth against him. In light of the situation, Slowthai cleared his Instagram account with the exception of all but one post in which the "I Know Nothing" spitter claims that he will be cleared of the accusations sooner rather than later.
"Regarding the allegations being reported about me," Slowthai began the post below as he addressed his 655,000 Instagram followers. "I categorically deny the charges. I am innocent and am confident my name will be cleared. Until then, I will apply my energy to ensure this is concluded swiftly and justly."
He concluded: "I ask that my supporters don't comment about this situation and respect the process and privacy of my family during this time."
The Guardian reports that 28-year-old Slowthai is facing the aforementioned criminal charges after being accused of "oral and vaginal penetration of a woman without her consent" in an incident that allegedly occurred in Oxford, England back in September of 2021.
Following Tuesday's court hearing, Slowthai is set to appear in England's Crown Court at an undisclosed date sometime in June.
This isn't the first time over the past year Slowthai has been the direct subject of controversy. Back in August of 2022, the Grammy-nominated artist faced heavy backlash for donning a swastika on his shirt at the Osheaga Festival in Montreal, Quebec. In his public apology, the Ugly rapper said his t-shirt was intended to "illustrate the word 'destroy'" above the facist symbol.
XXL has reached out to Slowthai's team for an official statement on the charges.
See Slowthai Claim He's Innocent After Being Charged With Rape Below
See 22 Hip-Hop-Related Police Raids
These rappers had some serious run-ins with the police.