Nicki Minaj Launches New Record Label, Reveals Artist Roster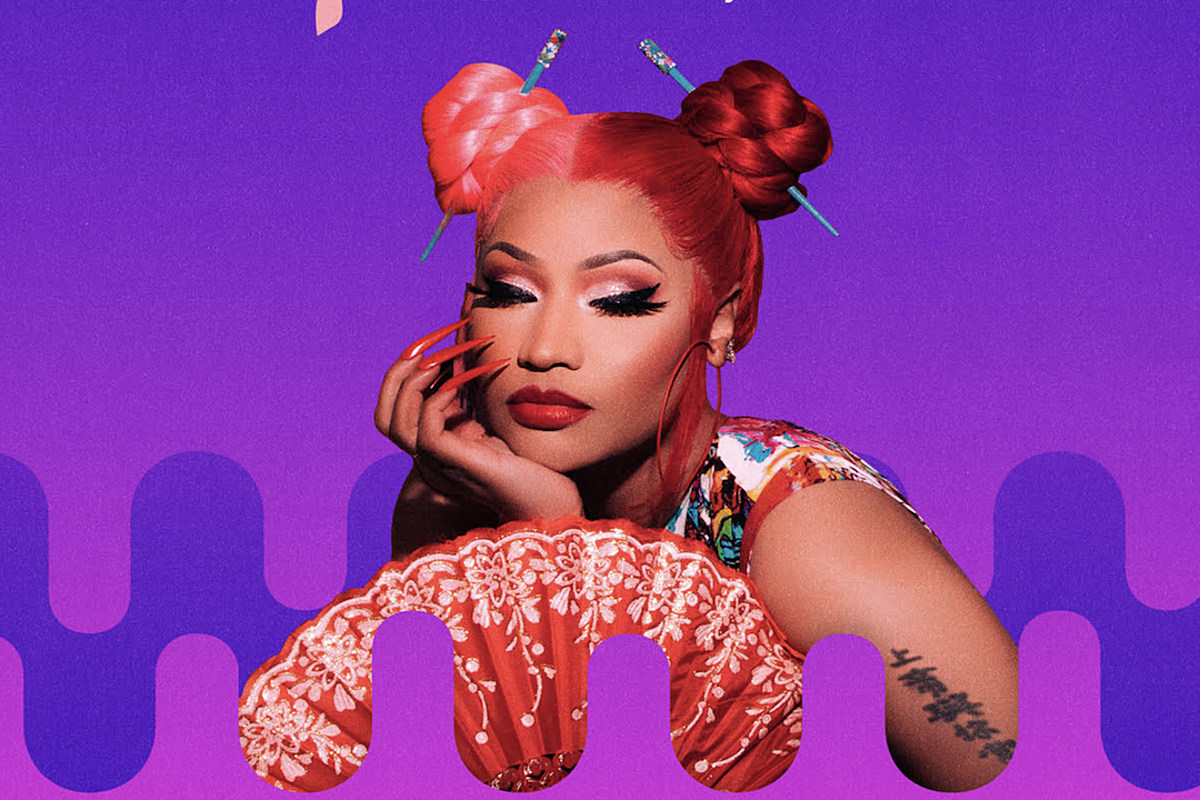 Nicki Minaj delivered some big news on her Queen Radio show last night.
On Friday (March 3), Nicki Minaj returned with her Queen Radio program on Amp, the live and interactive radio app from Amazon. On the show, the Queen rapper announced the launch of her new record label and revealed her artist roster. Nicki becomes the first female rapper to own her own record label, which reportedly will be under Republic Records.
"I'm not gonna announce the name, but I have a record label now," she said in the video below at the 1:19 mark. "And because I believe so strongly in loyalty and because I spent my whole life giving to others that turned around and s**t on me, Paddy Dukes is the first A&R on my label."
"I'm not going to tell you guys the name of the label yet, right," Nicki added, "But I'll tell you guys that on the next show. We'll do a next show pretty soon."
Among the first artists signed on her roster include Ghanaian singer-songwriter, Nana Fofie, Baltimore rapper Tate Kobang, Queens, N.Y. rhymer Rico Danna, and Bronx, N.Y. rapper London Hill.
Nicki also detailed how Lil Wayne supported her career and how she plans to do the same for the artists on her label.
"Y'all know how I do s**t for people. That's not even signed to me. Imagine what I'm going to do to the ones that signed," she stated.
"When I came in this game I didn't have no paperwork with Lil Wayne. But he had us on tour, he had us in a studio, he was getting on my mixtapes," she continued. "So I understand the importance of having somebody else doing the heavy lifting for you. I understand why people are coming out and they're so, you know, microwaveable and they're here today and gone tomorrow, because there's no structure. There's no real person that believes in them. That's like, 'nah, I'm gonna make it my business to see you shine.'"
"That's why I never wanted to do a label before because I said to myself …unless I'm ready to really put these artists on I'm not gonna ruin anyone's life," she concluded.
Nicki's latest news comes hours after she released her catchy single, "Red Ruby Da Sleeze." The Cheeze Beatz, Go Grizzly and Tate Kobang-produced track samples Lumidee's 2003 radio hit "Never Leave You (Uh-Oh)." On the song, Nicki raps in her alter persona Chun-Li and boasts about being still the top MC in the rap game despite her brief hiatus.
For those who may not know, Nicki Minaj's Chun-Li alter ego is described as her most sinister persona but well-respected for her lyrical acumen and venomous bars.
Watch Nicki Minaj Announce Her Record Label and Artist Roster on Queen Radio Below
Watch Nicki Minaj's "Red Ruby Da Sleeze" Lyrics video below
Here Are the Many Times Nicki Minaj Gave Flowers to Other Women in Hip-Hop