Ice Spice, North West Dance to 'Boy's a Liar Pt. 2' in Fun Video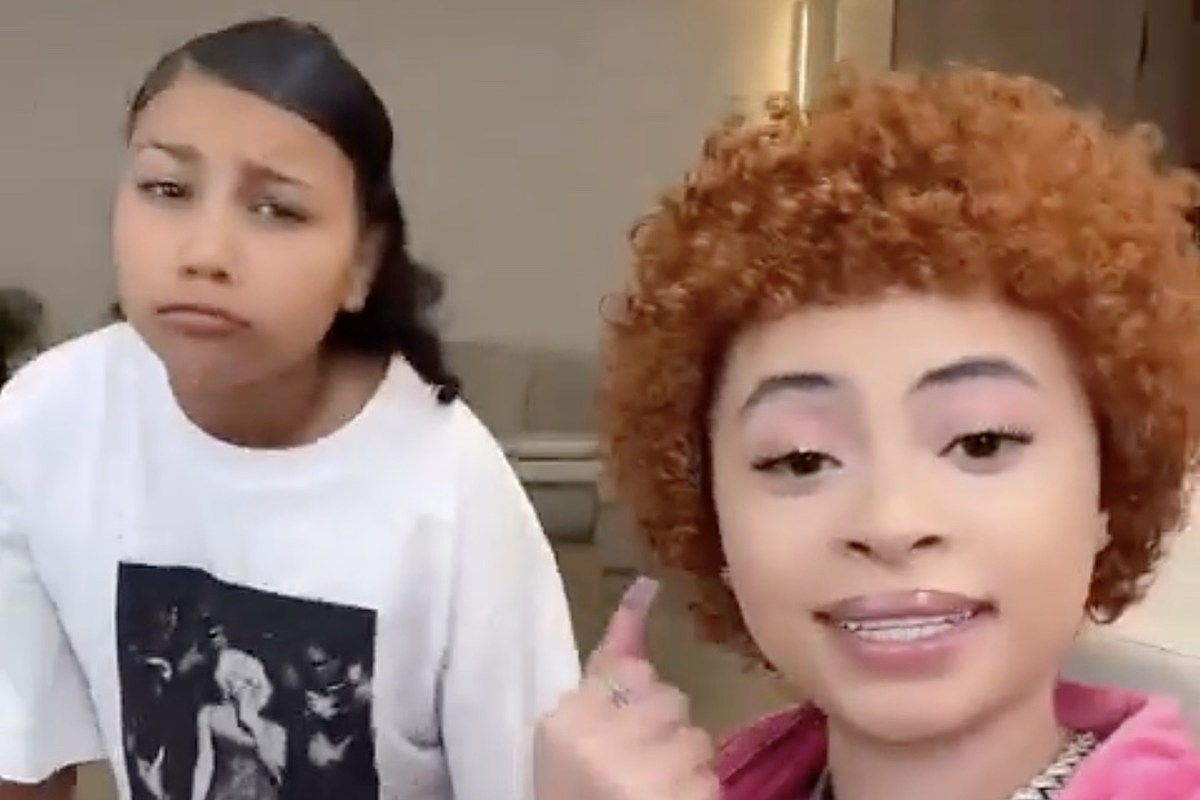 After drawing a spot-on portrait of Ice Spice, Kanye West's daughter North has finally met her muse in real life.
On Friday (March 3), North West and Ice Spice linked up for several funny videos, which both shared on their TikTok accounts. In one of the clips, North and Spice rap the lyrics to the Bronx baddie's track, "In Ha Mood," which was remixed with ad-libs from The Buggles' song "Video Killed The Radio Star."
In another video, North and her friends dance to PinkPantheress' viral hit "Boy's a Liar Pt. 2," a song Ice Spice is featured. North also shared a clip on her TikTok account, which she shares with her mother, Kim Kardashian, of drawing another uncanny portrait of Ice Spice. "Just met Ice Spice literally screaming. She is so nice," she wrote in the caption, adding an ice cube and chili pepper emojis to represent "Ice Spice."
North West's encounter with Ice Spice comes after Ye's daughter went viral for her perfectly drawn sketch of the 23-year-old rapper. Equipped with only a pencil, North meticulously captured Ice's distinct facial features and trademark curls. Her TikTok video eventually caught the attention of the "Munch (Feelin' U)" rapper who loved it.
"It was so cute," she told a TMZ cameraperson who cornered her at an event. "She's so talented."
Might we see a North West and Ice Spice collaboration in the future?
Watch North West and Ice Spice Rap "In Ha Mood" on TikTok Below
Watch North West, Her Friends and Ice Spice Dance on TikTok Below
Watch North West Draw Another Portrait of Ice Spice on TikTok Below
See the Definitive List of Bizarre Tweets From Rappers