Kanye West's Voice Generated by A.I. Raps Over New Hit-Boy Beat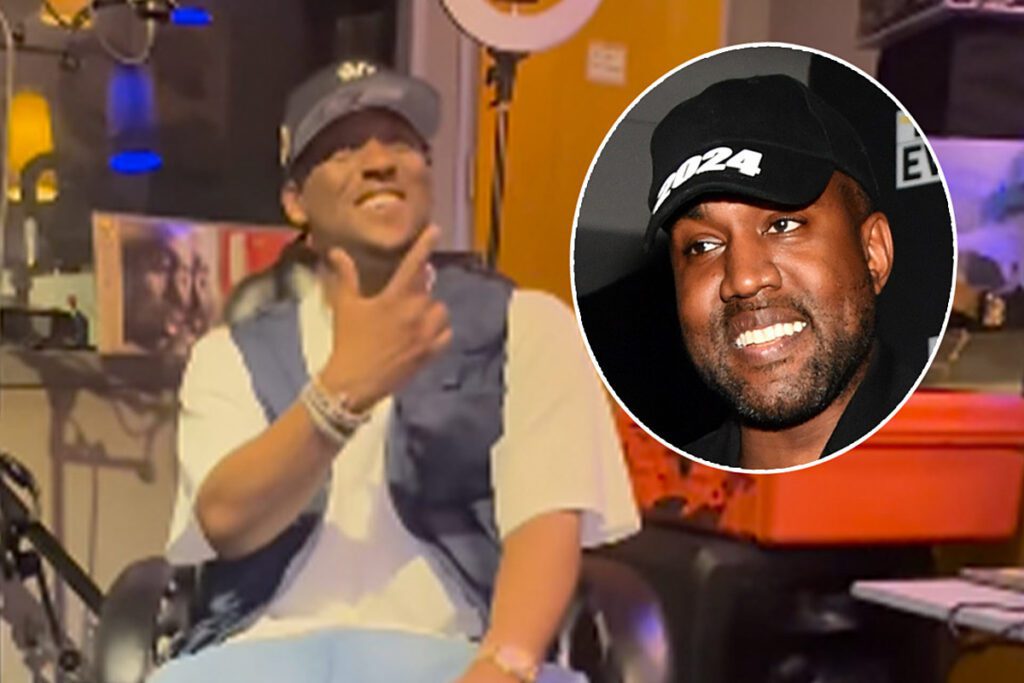 An artificial intelligence-generated version of Kanye West's voice rapping over a new Hit-Boy beat has surfaced online.
On Tuesday (April 11), Hit-Boy hit up Instagram to share a video clip of himself listening to an updated version of "2 Certified" featuring Avelino, a cut from his newly released solo album, Surf or Drown. To any casual listener, it would appear that the Grammy-winning rapper-producer enlisted the services of Kanye West to hop on some sort of remix but that isn't the case at all. Ye's voice was actually completely generated using A.I. technology.
In the IG clip below, an astonished Hit-Boy can be seen losing his mind as he seemingly can't believe he's listening to Kanye West rap the chorus to "2 Certified," a composition of music and lyrics the King's Disease beatmaker pens and performs himself on his new LP.
"AI is getting insane," Hit-Boy captioned the video. "@kanyewest rapping 2 certified sounds too crzy ."
"I'ma need all the amenities," the deepfake Kanye West begins the verse interpolating Hit-Boy's bars. "You made a lil pape, I went at their neck and made history/Dumbin' out on my own beats, hot like I threw 'em in grease/The one, not the two or the three/ I'm watchin' the numbers increase."
As Hit-Boy is heard shouting "That s**t is crazy," the not-so-easily distinguishable fugazi version of Ye continues: "We gotta pray for the hood/Pimpin' charges, bro got stories, damn, I hate he got booked/I never looked down on my brothers, I only gave 'em looks/Twenty-one gang, we truly in line/Shawty be on me, she love when I slide/Doin' too much, that can ruin the vibe/I'm playin' the cut, we too certified (Yeah)."
While Hit-Boy seems enamored with the fact that 2023 technology allows a whole other famed rapper-producer to artificially recreate his own music, not everyone in the hip-hop space feels the same. Just last week, Jay-Z's personal recording engineer Young Guru took a stand against A.I. technology declaring that "we have to protect the rights of the artist" upon hearing a deepfake song featuring an entire verse from Hov that never actually happened.
Back in August of 2022, virtual rapper FN Meka became the first A.I.-generated rapper to sign with a major record label. However, the deal with Capitol Records was dismantled within just two days time due to a major amount of backlash the label and FN Meka's creators received for the use of the N-word in the artificially created lyrics.
Listen to Kanye West's Voice Generated by A.I. Rap Over Hit-Boy's New Beat Below
See 50 of the Most Clever Hip-Hop Lyrics