Ice Spice Politely Declines Drink From Fan in Old Viral Video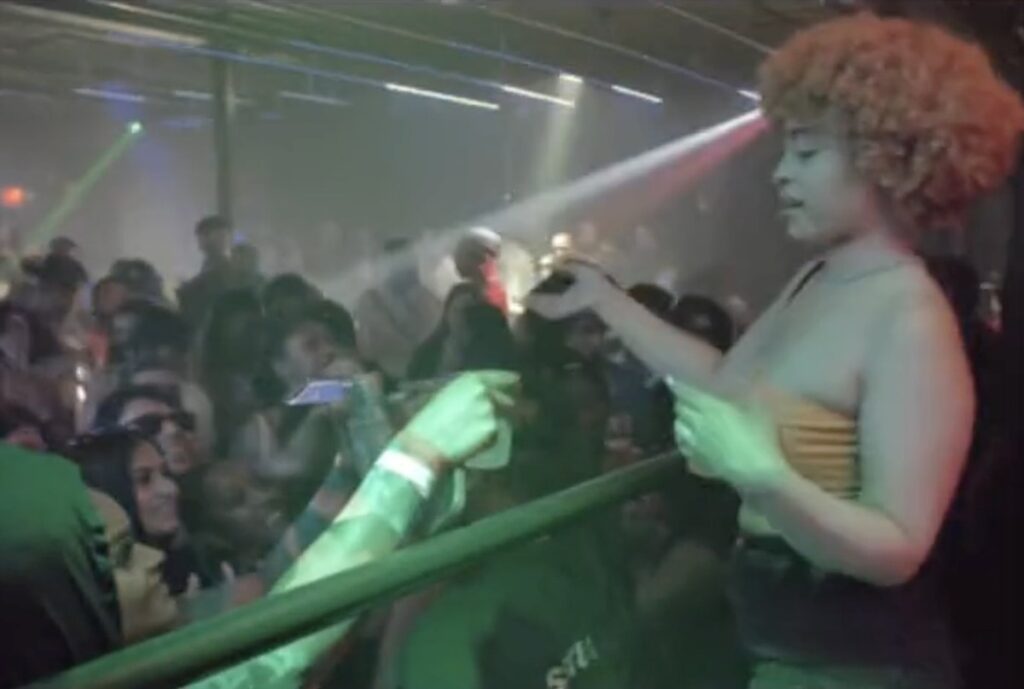 Ice Spice has gotten some weird gifts from admirers, but in an old video that's gone viral, the Bronx baddie politely declined a free drink from a fan.
Ice Spice Politely Refuses a Drink From a Fan In Old Viral Video
On Sunday (Nov. 12), a video popped up on social media featuring Ice Spice politely turning down a drink from a fan. In the viral video, which you can watch below, the "Deli" rapper is inside a club when a young woman approaches her with a complimentary drink. Ice Spice sees the drink in her hand and gestures to say no, but the woman insists that she take it.
The Bronx rhymer graciously accepts the drink and, wisely, places it on the table behind her. In another act of kindness, she gives the woman a high-five for being so nice to her.
On X, formerly known as Twitter, people praised Ice Spice's kind gesture to the fan but questioned why the person thought it was appropriate to give the young rapper a drink, considering that she was a complete stranger to her.
"Buying ice spice a drink is insane [four cry laughing emojis] why would that cross your mind at the bar," tweeted one person.
"Safety First! Anyone can give you a tainted drink even a woman. More respect Ice Spice. Good Job!" wrote another fan.
The Backstory Behind the Fan Giving Ice Spice a Drink
Despite the fact that the video is going viral, it's actually a November 2022 TikTok clip from Massachusetts rapper Naughtyy. In the 20-second video, which is down below, she narrates the scene, which she believes is completely innocent.
Naughtyy said that she tried to give Spice a drink but she politely told her that she doesn't drink and wanted to give it back to her. "Nah, just keep it. Give it to one of your friends," she told Spice.
Although Spice declined her drink, Naughtyy was grateful and gave the "Munch" rhymer a high five in the end.
"I guess she thought I was trying to poison her or something or slip one on her. I'm like, 'Sis, never. C'mon,'" she concluded in the clip.
It had to be obvious to Naughtyy that she was a stranger and Ice Spice would not accept her drink. Nevertheless, Spice was just being nice.
See Ice Spice decline a drink from a fan in an old video that's going viral below.
Watch Ice Spice Decline Drink From Fan In Old Viral Video
See Quickest Come Ups in Hip-Hop