Boosie BadAzz Claims He Makes $500,000 a Year From VladTV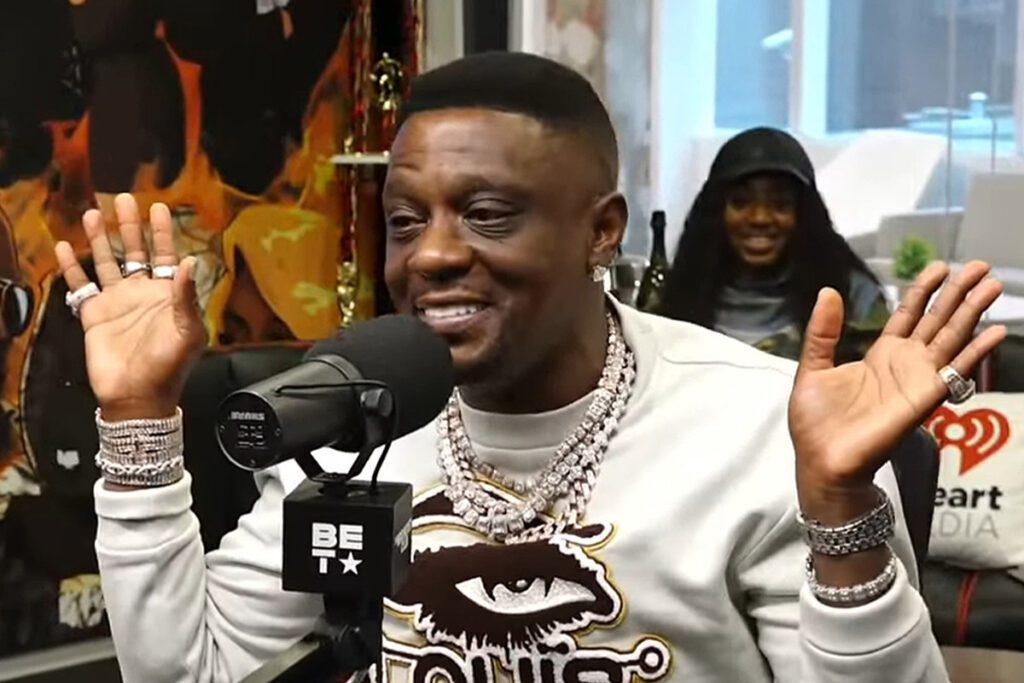 Boosie BadAzz claims that he makes close to $500,000 a year from VladTV interviews.
Boosie BadAzz Claims to Make $500,000 a year from VladTV Interviews
On Monday (Nov. 13), Boosie BadAzz sat down for a lengthy interview with Power 105.1's The Breakfast Club. At one point during the conversation, Charlamagne Tha God suggests that Boosie should launch a podcast series with frequent collaborator Webbie.
After Boosie tells the syndicated morning radio show that he would gladly oblige if the potential podcast could rake in millions of dollars, Charlamagne explains that type of money for a recorded show doesn't exist. That's when the Louisiana native reveals the answer to a question that has been pondered by many hip-hop fans: How much money does he get paid for his consistent appearances on VladTV?
"Well, I don't want it," Boosie BadAzz explains as he implies a podcast with Webbie wouldn't be a lucrative venture. "Because, yeah, I could make a half a million with Vlad every year, man. I don't really need it if it ain't gon'… Vlad help me out a lot more."
As an impressed Charlamagne Tha God asks Boosie if he heard him correctly, he doubles down on the staggering $500,000 per year payouts by saying, "Close to it."
Boosie BadAzz Constantly Makes Headlines With What He Says on VladTV
Given the fact that Boosie is claiming to make so much money to speak his mind to DJ Vlad on VladTV, it's no wonder the YouTube channel is his go-to conversation starter. In his most recent appearance, Boosie BadAzz remained outspoken about his current dispute with his former signee Yung Bleu.
Other headline-snatching interviews with Vlad find Boosie accusing T.I. of snitching on his dead cousin, speaking on J. Prince in the wake of Takeoff's murder and defending the aforementioned Webbie for wearing a crop top in a viral video.
Boosie BadAzz Speaks On Sexyy Red Saying She's the Modern-Day Boosie
Elsewhere in The Breakfast Club interview, Boosie BadAzz once again addressed the recent trending topic surrounding Sexyy Red referring to herself as the modern-day Boosie. After saying that he and Red relate to each other given their similar backgrounds, he was sure to come through with some jokes inferring that women who look like her are not his "type."
In the interview below, watch Boosie BadAzz shock The Breakfast Club hosts by explaining how much he makes from doing interviews on VladTV.
Watch Boosie BadAzz Claim He Makes $500,000 a Year From VladTV Interviews on The Breakfast Club
See Rappers' Other Streams of Income