Fabolous Drops His Second Album Street Dreams – Today in Hip-Hop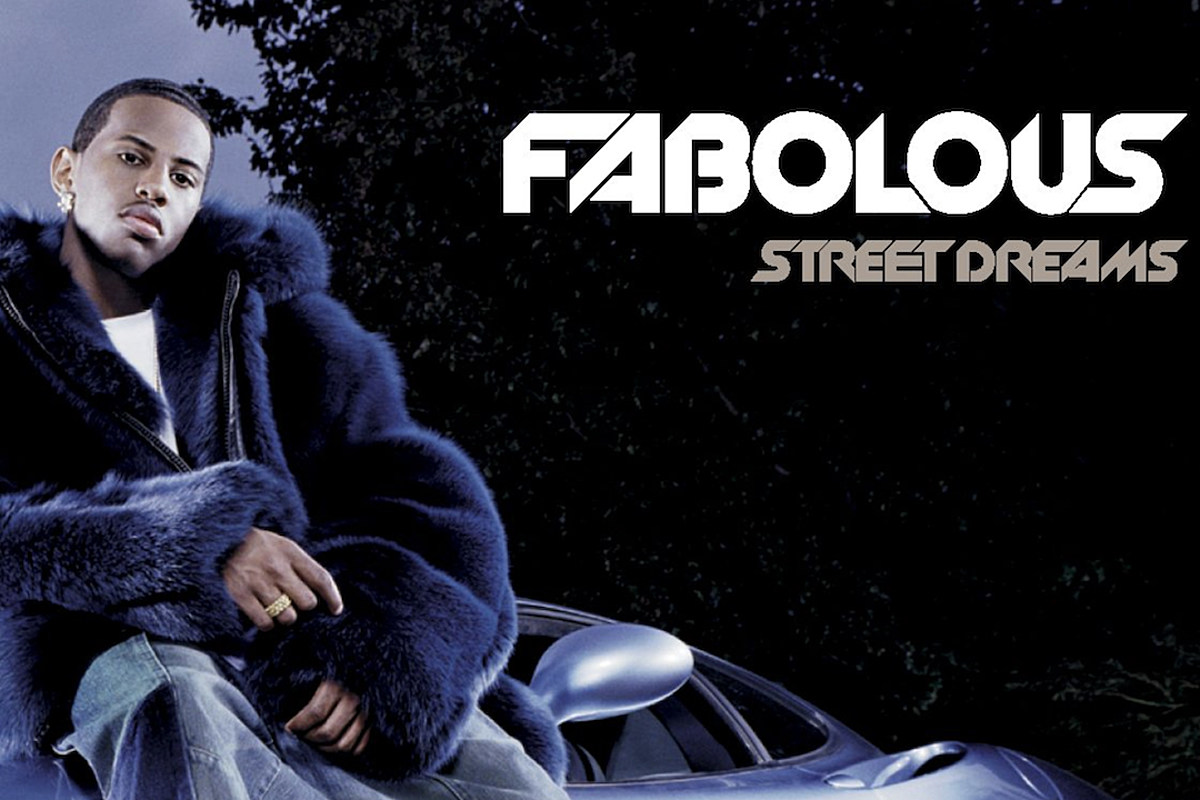 XXL celebrates 50 years of hip-hop with this moment:
March 4, 2003: Twenty years ago, on this day in 2003, Fabolous released his second album, Street Dreams, on Elektra Records.
Fabolous, born John Jackson, is one of the most versatile lyricists in the rap game. His 2001 project Ghetto Fabolous showcased his flair for delivering clever punchlines over sampled-based productions, and he continued that same modus operandi on Street Dreams. The 16-song collection, with four bonus tracks, boasted guest appearances from Snoop Dogg, Missy Elliott, Diddy, M.O.P., Styles P, Jadakiss and more. Additionally, studio wizards DJ Clue, Trackmasters, Just Blaze, Kanye West, the late Heavy D and more provided the beats on the LP.
Although the album offered a variety of party tracks and street-oriented songs, two of the biggest singles from the project were "Can't Let You Go" and "Into You (Remix)."
On the uptempo tune "Can't Let You Go," featuring Lil' Mo and Mike Shorey, F-A-B-O details his love for his main girl and his side piece and highlights what's best about both of them. In the song's accompanying music video, the Brooklyn, N.Y. rhymer drops a small clip of the head-nodding banger "Damn."
His second single, "Into You (Remix)," has become Fabolous' signature rap ballad. Initially, the song featured Ashanti singing the chorus, but after Murder Inc. CEO Irv Gotti refused to let her appear in Fabo's music video, the veteran rapper contacted Tamia to re-record the vocals. The lovely tune, which samples Tamia's 1998 ballad "So Into You," features Fabo delivering affectionate lyrics of things that make his ladylove so special to him.
Both "Can't Let You Go" and "Into You (Remix)" were top-10 hits on the Billboard Rap Songs chart. As for Street Dreams, the Recording Industry Association of America (RIAA) certified the album platinum on Sept. 22, 2003.
During his two-decade-long rap career, Fabolous has always stayed consistent with making bangers and is highly regarded as one of hip-hop's top-tier MCs.
Watch Fabolous' "So Into You" Music Video Featuring Tamia Below
Watch Fabolous' "Trade It All Part 2" Music Video Featuring Diddy and Jagged Edge Below
See Rappers With the Most Jay-Z Guest Verses