Gunna Raps Snitching Allegations on 'Bread & Butter' – Listen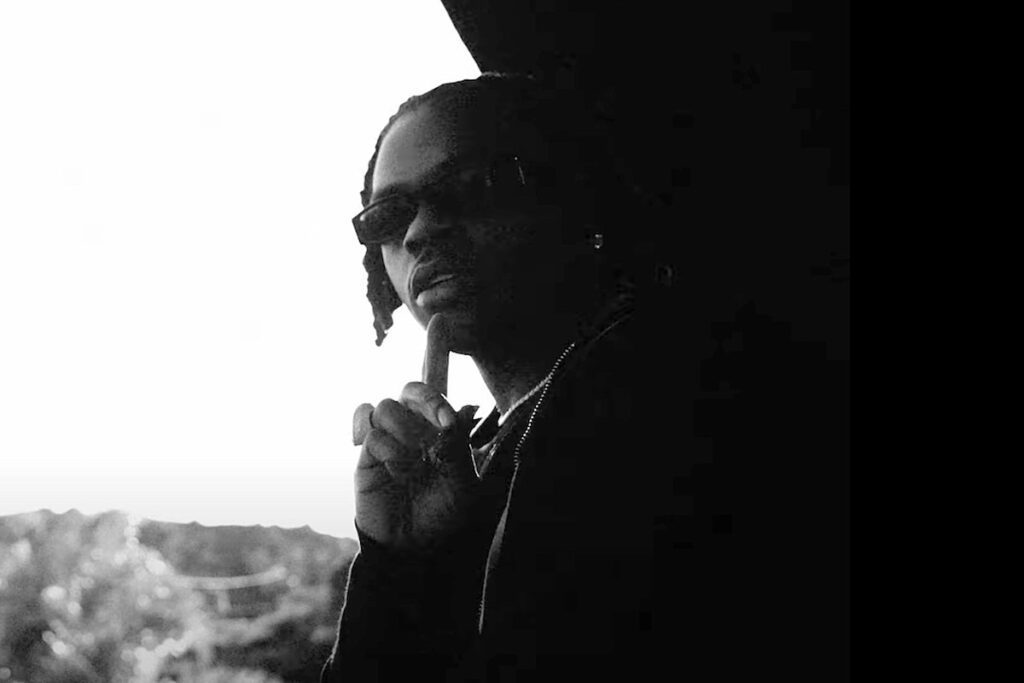 Gunna addresses snitching allegations in his new song and video for "Bread & Butter."
On Friday (June 2), Gunna released a new single and video for "Bread & Butter," where he addressed snitching allegations and the repercussions he faced for taking an Alford plea deal in the YSL RICO case. In the black-and-white visual, directed by Leff, Gunna is rapping about the dark days following his time spent in jail and what his freedom cost him in the long run.
"Yeah, I'm right back and I lost mad commas/I had been down bad inside a dark tunnel, yeah/F**k them boys, I found out who my real partners/And who was only with me 'cause I had dollars," he spits on the Turbo, Omar Grand and Cam Griffin-produced track.
Then, in the first verse, Gunna maintains his loyalty to his crew and denies that he has turned his back on, presumably, Young Thug. "Never f**ked a n***a, always stayed solid," he raps. "Kept it real with n***as, never lied and always stay honest/Love my bro so much, I never change on 'em."
It's not until the second verse that Gunna addresses the snitching allegations. "Never gave no statement or agreed to take no stand on 'em," he raps and adds that he may have been misled by his attorney and prosecutors in his case. "Lawyers and the DA did some sneaky s**t, I fell for it/On my Ps and Qs because, this time, I be prepared for it, yeah," he rhymes.
"Bread & Butter" is Gunna's first official single since taking his Alford plea deal back in December 2022. In a statement to XXL at the time, Gunna's attorney, Steve Sadow, said the rapper made an Alford plea to racketeering charges and was sentenced to five years, with one year of time served and the remainder of his sentence being suspended.
Since his release, Gunna has remained relatively quiet until now.
What is an Alford plea?
In criminal proceedings, an Alford plea is a guilty plea that allows a defendant to plead guilty while still maintaining their innocence. It's a way to take responsibility for a crime without admitting actual guilt. In Gunna's legal case, the embattled rapper maintains did not cooperate with authorities as part of his plea deal.
"While I have agreed to always be truthful, I want to make it perfectly clear that I have NOT made any statements, have NOT been interviewed, have NOT cooperated, have NOT agreed to testify or be a witness for or against any party in the case and have absolutely NO intention of being involved in the trial process in any way," Gunna said in a statement to XXL after video surfaced of himself in the court taking his plea deal. "I have chosen to end my own RICO case with an Alford plea and end my personal ordeal by publicly acknowledging my association with YSL."
Gunna's Fallout From Taking Alford Plea
Several rappers have been outspoken about Gunna taking an Alford plea and being released from jail. Many have accused the Atlanta rhymer of snitching against Thugger and his co-defendants in the YSL RICO case.
Boosie BadAzz, who has been one of Gunna's ardent detractors, hopes the YSL rapper never sells another song ever. Meanwhile, Lil Durk made it clear on DJ Akademiks' Off the Record podcast, that he's not supportive of Gunna's decision. "I don't sit up here and play games, man. That man told," Durk said. "You should have went in there and kept your mouth closed."
"If you a rat, you a rat. If you rewind the clip a little bit, I looked into the camera and I told you, if you a rat, I f***ing hate you. Because I love Thug," he added.
Watch Gunna Address Snitching Allegations in "Bread & Butter" Video Below
See Rappers Currently Dealing With RICO Cases