50 Cent Defends Bill Cosby After New Sexual Assault Lawsuit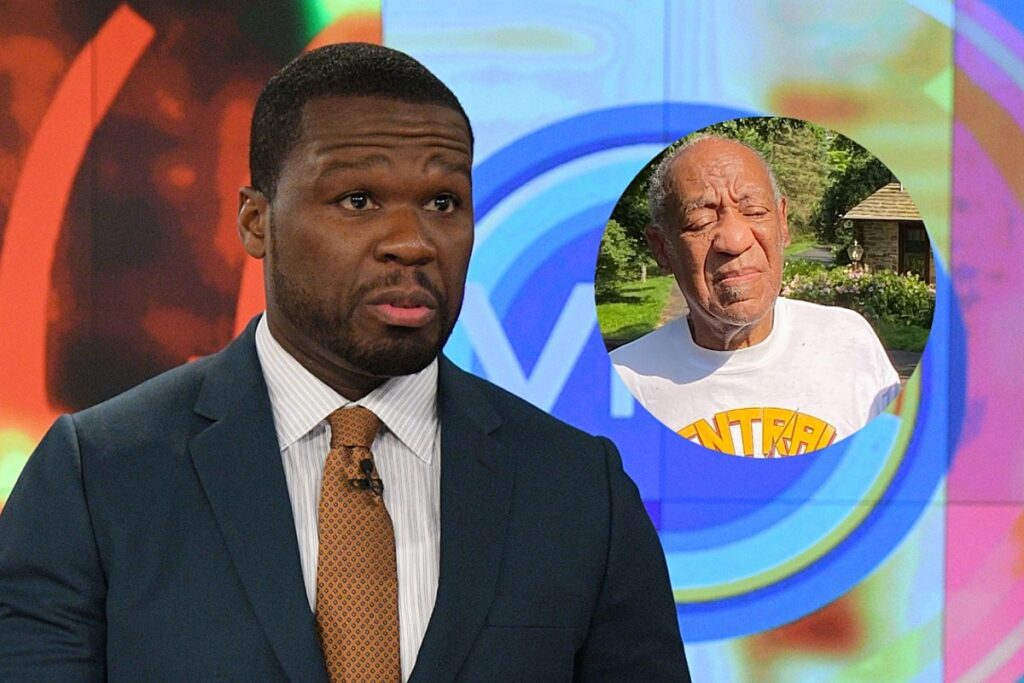 Bill Cosby is facing a new lawsuit from a woman who claims the 85-year-old actor-comedian drugged and sexually assaulted her in 1969. However, 50 Cent isn't buying it.
Last night (June 1), 50 Cent reacted on Instagram to news of Bill Cosby's latest sexual assault suit in which former Playboy model Victoria Valentino is suing the once-beloved TV dad for allegedly taking advantage of her over a half-century ago.
"They are just doing Bill dirty, smh ain't no way 54 years ago," 50 Cent captioned a screenshot of a blog report on the lawsuit. "Lmao this is just fvcked up Brody!"
Bill Cosby's New Sexual Assault Lawsuit
Victoria Valentino filed the latest sexual assault lawsuit against Bill Cosby in Los Angeles Superior Court on Thursday (June 1), according to People. In the suit, she claims she ran into Cosby at a Los Angeles restaurant in 1969. At the time, she was grieving over the loss of her 6-year-old son. She alleges Bill gave her a pill to help cope.
"Here. Take this. It will make you feel better. It will make us all feel better," she claims Cosby told her.
After becoming incapacitated by the drug, she claims Cosby engaged in "forced sexual intercourse" with her. Valentino's lawsuit comes on the heels of California temporarily extending its statute of limitations in sexual assault cases.
Andrew Wyatt, a spokesperson for Cosby, released a statement about the lawsuit.
 "Victoria Valentino has skirted from town to town promoting her alleged allegations against Mr. Cosby to anyone that would give her platform, without any proof or facts," the statement reads. "It's unfortunate that media has not vetted the inconsistencies in her many statements. What graveyard can Mr. Cosby visit, in order to dig up potential witnesses to testify on his behalf? America is continuing to see that this a formula to make sure that no more Black Men in America accumulate the American Dream that was secured by Mr. Cosby."
Rappers Defending Bill Cosby in the Past
This is not the first time a rapper has come to Bill Cosby's defense since several women began coming out with sexual assault allegations against Cosby in 2014. Kanye West, Boosie, Akon and others have backed The Cosby Show actor in the past. In April of 2018, Cosby was convicted of one assault and sentenced to three to 10 years in state prison. In June of 2021, the Pennsylvania Supreme Court overturned Cosby's conviction and he was released. More allegations and lawsuits are continuing to surface.
50 Cent Facing His Own Lawsuit
50 Cent was recently hit with a lawsuit of his own. Former The Fugees rapper Pras recently filed a lawsuit against 50 Cent, Kyrie Irving and Rolling Stone, accusing them of defaming him. The suit came as the result of the magazine calling Pras an FBI informant in an article about his recent federal conspiracy trial, and the rapper and basketball player in turn calling the "Ghetto Superstar" rhymer a snitch on social media.
See 50 Cent Defending Bill Cosby After a New Lawsuit From an Alleged 1969 Sexual Assault Surfaces
See 44 of the Longest Prison Bids in Hip-Hop History
C-Murder, Max B, B.G. and more.