Chrisean Rock Writes Message to Her and Blueface's Unborn Baby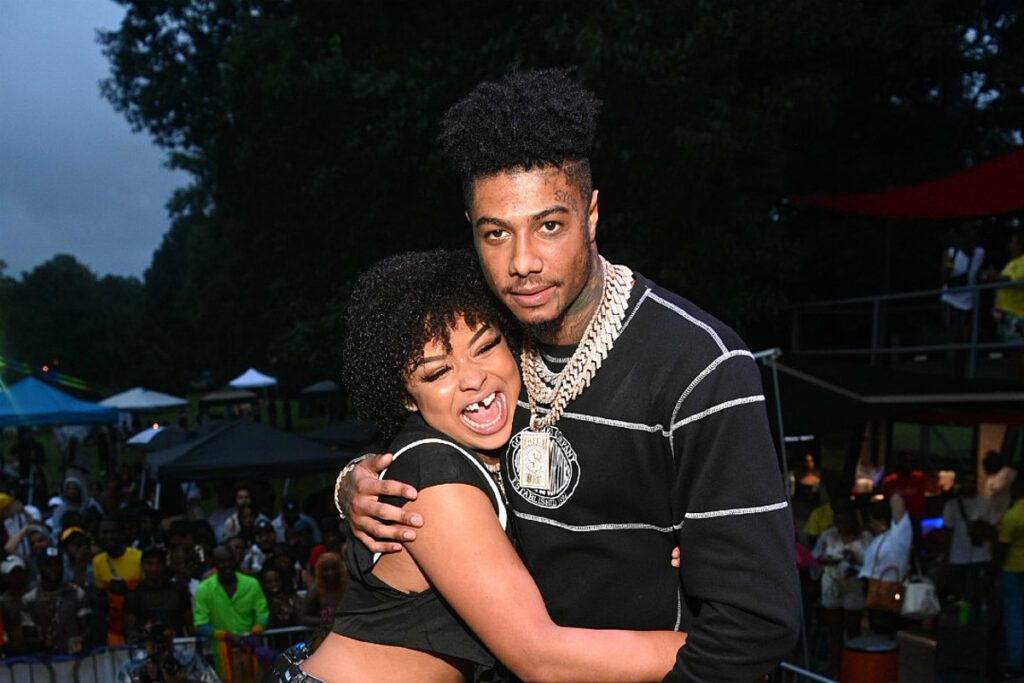 Chrisean Rock has typed out a heartfelt Twitter message to her and Blueface's unborn child.
On Monday (April 10), Chrisean Rock shared her latest pregnancy photos, which show her topless with necklaces laying over her pasty clad breasts and her baby bump exposed. In a follow-up tweet, she shared a precious message to her forthcoming child with Blueface.
"Hey sweet angel I can't wait till u get here," Chrisean Rock typed. "You gon help me be the best me I'm looking forward to you bud [pregnant woman emoji]… the fact it's precious to know you right here with me is beautiful."
Chrisean Rock first announced she was with child back in late January, amid news that her and Blueface were breaking up. Blueface first denied the child was him.
"Rock has had encounters with 10 different men in the last year until I see DNA test then it's not mine," he tweeted. "To answer y'all questions yes me an rock are officially done it's strictly business I tried it an clearly it wasn't giving before she announces…she's pregnant with somebody else's child not mine [hands prayer emoji]."
"I know I know y'all thought she was all about me…me too lol but the facts are facts being my BM would be a blessing," the "Thotiana" rapper added.
He has since questioned the paternity of the child on multiple occasions and even suggested Chrisean abort the baby. However, lately, he's been more receptive to the idea of the child being his. Last week, they revealed proposed baby names.
See Photos of Chrisean Rock's Pregnant Stomach and Her Message to Her Unborn Child Below
See the Definitive List of Bizarre Tweets From Rappers