Lil Uzi Vert Gets Entire Forehead Covered With New Tattoo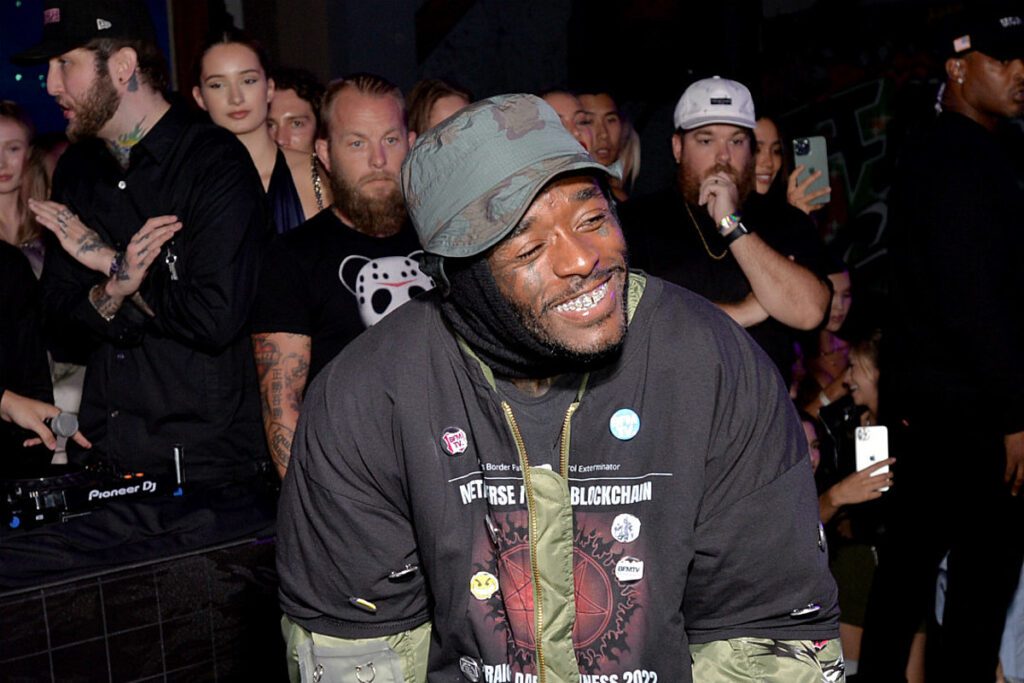 Lil Uzi Vert continues to add to their collection of body ink. Mostly recently, the eccentric Philadelphia rapper got their forehead covered with a new tattoo.
Uzi shared their latest tatt with fans via Instagram on Tuesday (April 11). The "Just Wanna Rock" rapper posted a carousel of photos, which they plainly captioned, "new tattoo." The huge tattoo, which appears to be a custom design, spans the length of Uzi's hairline and goes from their hairline down to the bridge of their forehead. Uzi got the new tatt from Los Angeles-based celebrity tattoo artist Yatzil Elizalde.
"Most customizable human ever," one fan wrote in the comment section of the photo on IG.
Lil Uzi Vert has a penchant for getting the people talking with their customizations. Back in January, they went viral after debuting a new emo hairstyle. The same month, Uzi got six new face piercings. In 2021, they famously got a huge pink diamond implanted on their forehead. Uzi eventually removed the large piece of jewelry due to complications that caused their forehead to bleed and issues with insurance.
Uzi has been all about that ink life, recently. Last week, the rapper was videoed tattooing an anarchy symbol on a man. A day later, Uzi debuted a new tattoo of an upside-down cross on their tongue.
Uzi is currently prepping the new album The Pink Tape as well as a headlining tour slated for this spring.
See Lil Uzi Vert's Massive Forehead Tattoo Below
See the Definitive List of Bizarre Tweets From Rappers