Bhad Bhabie Twerks on Her Mom at 20th Birthday Party – Watch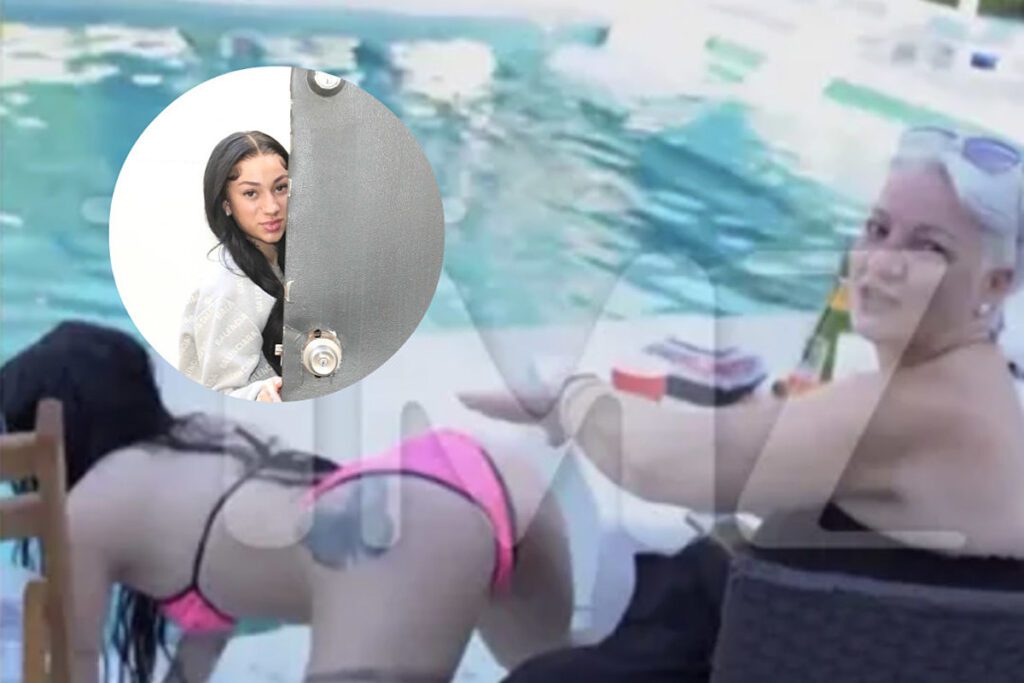 Bhad Bhabie celebrated her 20th birthday by giving her mother a lap dance during the rapper's birthday pool party.
Bhad Bhabie turned the big 2-0 on Sunday (March 26) and celebrated the big day with a pool party attended by friends and family. TMZ captured video of the soiree that shows Bhad Bhabie turning up while giving her mother Barbara a vigorous lap dance poolside. The video shows Bhad Bhabie in a pink and black bikini throwing it in a circle right in front of her amazed mother.
"She didn't learn this from me 'cause I don't know how to do it," the rapper's mom says as she gestures rubbing Bhad Bhadie's butt.
Bhad Bhabie is surely still counting her blessing that she made it to two decades. Earlier this year, she made headlines after getting into a car accident and totaling her new Bentley just days after showing the vehicle off on social media.
"I'm beyond devastated… my first car totaled and over with," she shared on Instagram along with a photo of the mangled vehicle. "If the car wasn't so heavy tilan would probably b dead. This was my first car accident I'm still shook up and don't even wanna get in a car ever again. This experience sure showed me who really give af and who don't! Thank god I wasn't driving bc I wouldn't have knew what tf to do."
Luckily, she made it out unscathed.
See Video of Bhabie Bhabie Giving Her Mom a Lap Dance Below
See Rappers' Birthdays