Lil Nas X Tells Why He Doesn't Like Dating Celebrities Anymore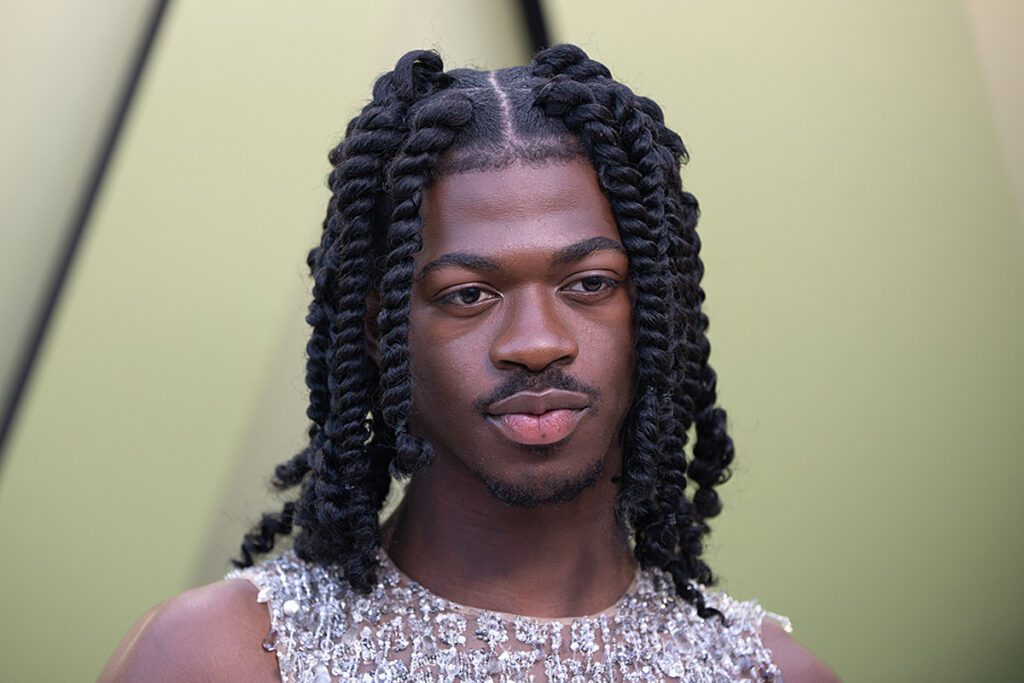 Lil Nas X is opening up a bit about his love life and in doing so, the rapper-pop star explains why he doesn't like dating celebrities anymore.
On Monday (March 27), Lil Nas X was a featured guest on the nightly CBS TV program, The Late Late Show With James Corden. Lil Nas X was the subject of the show's most popular segment, "Carpool Karaoke," which typically finds host James Corden driving to "work" in a car as some of the most famous musicians in the industry serve as his travel companions while they sing said artists' songs together.
After belting out wildly successful Lil Nas X tunes such as "Old Town Road" and "Industry Baby" complete with some live trumpet playing from right within the car, the Georgia-bred rap-crooner and James Corden began a conversation about dating. Nas X explained that while he was once accustomed to using Raya as a means of connecting with other famous people on a romantic level, the "Star Walkin'" rhymer is done with the celebrity dating app and is all set regarding hooking up with celebs in general.
"I used to use Raya," Lil Nas X told Corden when asked how he links up with potential suitors around the 3:36-minute mark in the video below. "I think I stopped using Raya [because] it just like fell off for me. I just started to meet people in person and Raya is just very famous. Everyone's famous on there. I've met quite a few famous guys. I think I've come to know that I don't like dating famous people."
While it can be presumed that Lil Nas X swearing off any romantic involvement with famous people will leave plenty of high-profile individuals disappointed, perhaps there will be none more upset than Saweetie. Just last week, the "My Type" spitter told E! News that Lil Nas X is her "celebrity guy crush" and that she thinks he "is so fine."
In response, Lil Nas X accepted the compliment and jokingly said "goodbye" to the LGBTQ+ community implying that Saweetie now has him on the hook. It apparently wasn't long before the "That's What I Want" artist changed his mind.
Watch Lil Nas X Tell James Corden Why He Doesn't Like Dating Celebrities Anymore in the Carpool Karaoke Video Below
See Hip-Hop Artists Who Embrace Being Gay, Lesbian or Bisexual