Beyoncé, Kendrick Lamar 'America Has a Problem' – Listen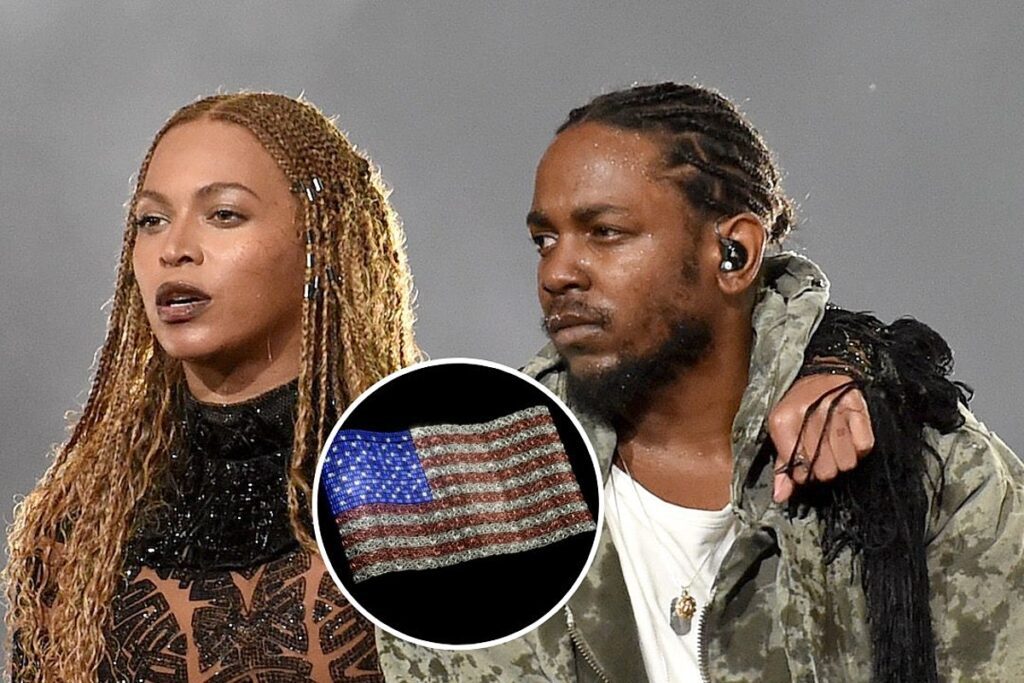 Without much fanfare, Beyoncé dropped a surprise remix for "America Has a Problem" featuring Kendrick Lamar.
On Friday (May 19), Beyoncé surprise released a remix for her Renaissance track "America Has a Problem," which features Kendrick Lamar. The cover art itself features an American flag that appears to be made out of red, white and blue bullets.
On the song, K-Dot drops a rapid-fire verse touting himself as an "honorary Beyhive." Elsewhere, the Compton rhymer brags that it would take Artificial Intelligence a long time before it could figure out his rhyme style.
"Even A.I. gotta practice clonin' Kendrick/The double entendre, the encore remnants/I bop like tin men, the opps need ten men," he raps on the track.
Beyoncé follows suit and spits a flurry of sing-songy bars for the rest of the song.
"Twenty, forty, eighty out the trap, hit it with the rap/Put it on the map, then we right back/Call me when you wanna get hi-i-i-igh/Tony Montana with the racks/Ivy P on my bag, double G's on my dash/Nigga, I'm bad, I'm bad/Tell me when you wanna get hi-i-i-igh," she rhymes.
This isn't the first time the two Grammy Award-winning superstars have collaborated on a song. Queen Bey and King Kunta have previously teamed up on "Nile from The Lion King: The Gift soundtrack in 2019 and on "Freedom" from Beyoncé's 2016 project Lemonade.
Listen to Beyoncé and Kendrick Lamar's New Song "America Has a Problem" Below
See 50 of the Most Clever Hip-Hop Lyrics