Blueface Asks Chrisean Rock Sex Questions on Lie Detector Test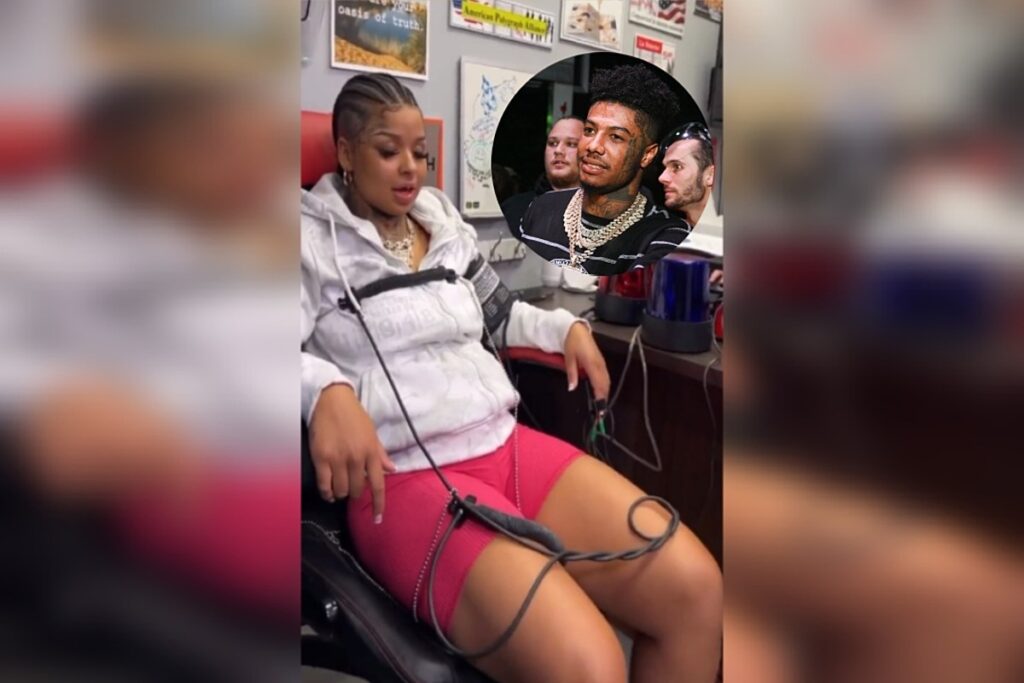 Chrisean Rock recently sat down for a lie detector test and was probed with sex questions by Blueface.
On Thursday (May 18), Blueface shared video on Instagram that shows Chrisean Rock in a room hooked up to a polygraph exam. The Cali rapper takes the opportunity to go on a fishing expedition to get Rock's true thoughts about him sexually.
"Is this the biggest d**k you ever seen?" Blueface asks while Chrisean Rock does her best to concentrate.
"Yes," the Crazy in Love star answers.
"That's true," the proctor says with a thumb's up.
Chrisean Rock goes to speak up but Blueface silences her.
"I'm asking the questions here," the "Thotiana" rapper says. "Is this the best sex you ever had?"
"Yes," Chrisean Rock responds.
"True," the proctor confirms.
"On God," Blueface excitedly reacts.
Speaking of tests, Blueface is ready to take a DNA test whenever Chrisean Rock drops her baby. The rapper has questioned the paternity of the child on multiple occasions.
"Hell yeah," he replied when asked if he would get DNA confirmation during a recent interview with RapTV. "It's an eight out of 10 chance [it's my baby]. Those are pretty good odds. It's a 80 percent chance. I'ma be realistic with myself."
Chrisean Rock announced she was pregnant in January. She recently gave an update on her pregnancy and shared video of a prenatal visit where she saw the baby during an ultrasound.
See Chrisean Rock Answering Questions About Blueface's Sex Game While Hooked Up to a Lie Detector Test Below
See 52 of the Most Controversial Hip-Hop Album Covers Since 2 Live Crew's As Nasty As They Wanna Be
Which rapper has the most controversial album cover?