Yung Miami and Mariah The Scientist Clash Over Miami's Acting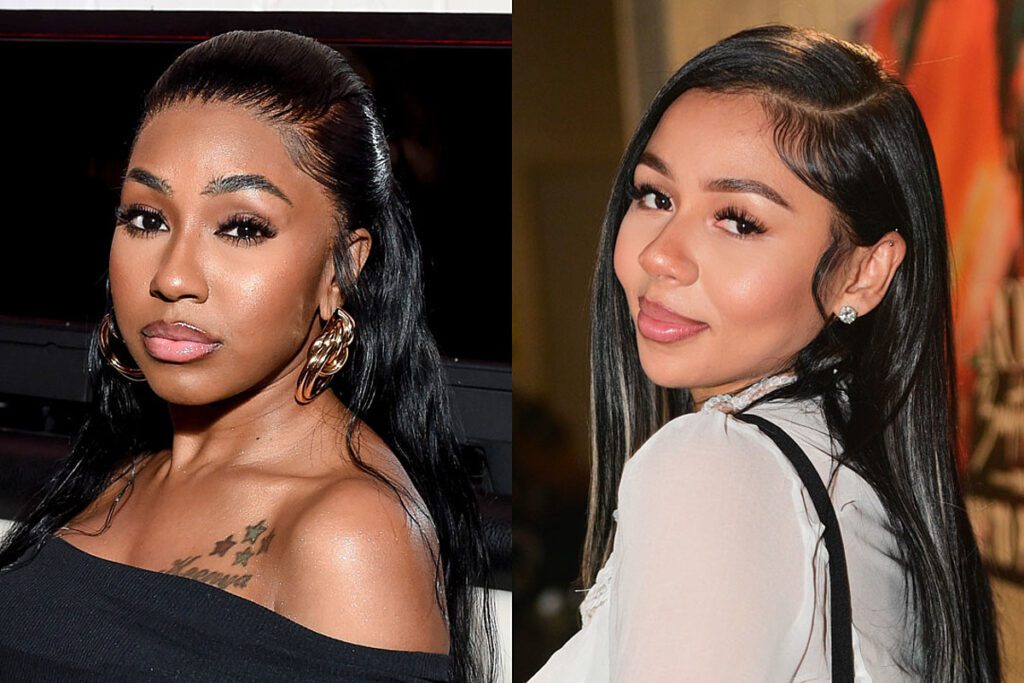 Yung Miami and Mariah The Scientist are having a misunderstanding over a tweet MTS posted.
On Friday morning (March 31), Mariah The Scientist appeared to open a can of worms when she posted a tweet that appeared to shade Yung Miami's acting skills on the BMF television series.
"I feel like I could've said meech where is my husband," Mariah The Scientist tweeted, which is a line Yung Miami delivered on her recent cameo on the show.
Friday afternoon, Yung Miami quote-tweeted the post and questioned the meaning behind it.
"I'm tryna figure out what this mean [thinking emoji]," the City Girls rapper posted.
Mariah The Scientist has since commented on Twitter and Instagram Live about the uproar caused by her tweet.
"Stop trying to put words in my mouth, I liked the role and the show," she tweeted. "Y'all want me 2 be controversial so bad."
On Instagram Live, she expanded on what she wrote. "Why do every time I tweet anything, off top, it's a problem," Mariah pondered. "It don't matter what I say, period. I walk around all day long saying, 'Meech, where's my husband?' All day, every day. I'm truly convinced y'all always gotta make some beef with me no matter what. One hundred percent. Why is that? I'm convinced y'all just don't like me. I'm sorry to hear that."
"I love Yung Miami," she continued. "I love City Gils, period. It's most definitely not never no shade. But generally speaking, if ever there was a time when they didn't pick Yung Miami for that, trust and believe, I have practiced that line 100,000 times."
Yung Miami was the butt of jokes earlier this month when she appeared on the popular show BMF and gave what many people deemed to be a lackluster performance. The South Florida rapper reacted positively to the clowning.
See Mariah The Scientist Addressing Her Misunderstanding With Yung Miami Below
See Rappers' Real Names