Benzino Pleads With LGBTQ Community to Stop Flirting With Him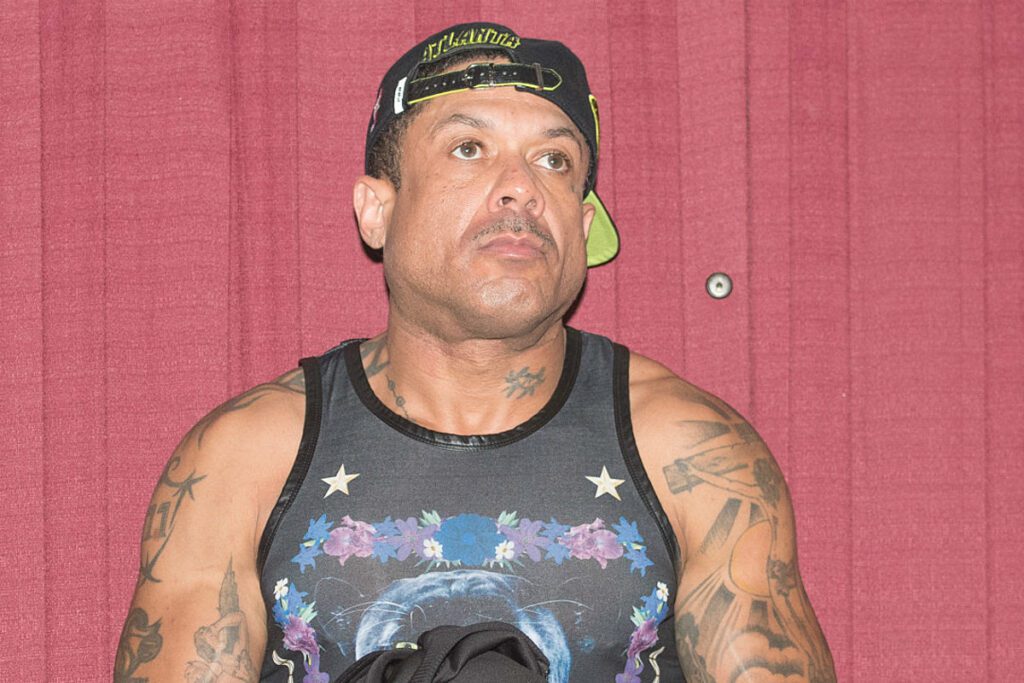 Benzino has a message for the LGBTQ community after claiming he's been getting a lot of unwanted attention recently.
On Friday (March 31), Benzino issued a statement on Twitter pleading with all non-heterosexual identifiers to quit with the compliments and flirtatious activity.
"Attention to all in the LGBTQ, abcd!!!" Benzino posted on Twitter. "I respect y'all's movement and your decision to be who you want to be BUT STOP THE WEIRD SH*T WITH THE COMMENTS AND FLIRTING. I'M NOT F**KING FLATTERED BECAUSE I'M NOT GAY!! RESPECT THAT S**T AS I RESPECT WHO YOU ARE!!"
Apparently people thought he was lying about the flirting, to which he shared screenshots on Twitter of the comments he received on Twitter. "Wtf I gotta lie to y'all for? Yall weird asf! There's WAY more but twitter only allows 4 pics at a time.
Some of the comments from people responding to Benzino's tweets include: "You are hot. Yeah I said it.. I'm in LA."
"F**k y'all mad at me for?? Cause I ain't wit that s**t? I know it ain't all gays & not all gay men are disrespectful but it's a lot who are, its been going on for awhile. I don't wanna see that on my timeline. Just respect that. I'm straight, and idgaf about none y'all comments."
Benzino's plea comes after Blueface made a similar petition earlier this month.
"Ever since i tweeted my hands bisexual its been a lot of LGBTQ shit going on in my DM that's not what I meant cuz," Blueface tweeted.
"Please stop sending me gay s**t," he continued. "I respect the LGBTQ community y'all went from a minority to majority thats a hell of an accomplishment you welcome to love who ever you want but don't bring dat over here please respectfully."
"I go to click on a picture in my dm a you know how on Twitter it don't show you the picture till you click on it," he added. "It's a whole n***a on there spreading his a*s open cuz like wtf is this that's sexual harassment I ain't sign up for this you can't even dm me on here no more."
In Benzino's case, the LGBTQ community may have things twisted since a transgender model came out and claimed the former Source owner pursued her sexually a couple years ago. Benzino has denied the claims.
See Benzino's Posts Pleading With the LGBTQ Community to Stop Flirting With Him Below
See Hip-Hop Artists Who Embrace Being Gay, Lesbian or Bisexual