The Break Presents – Rich Amiri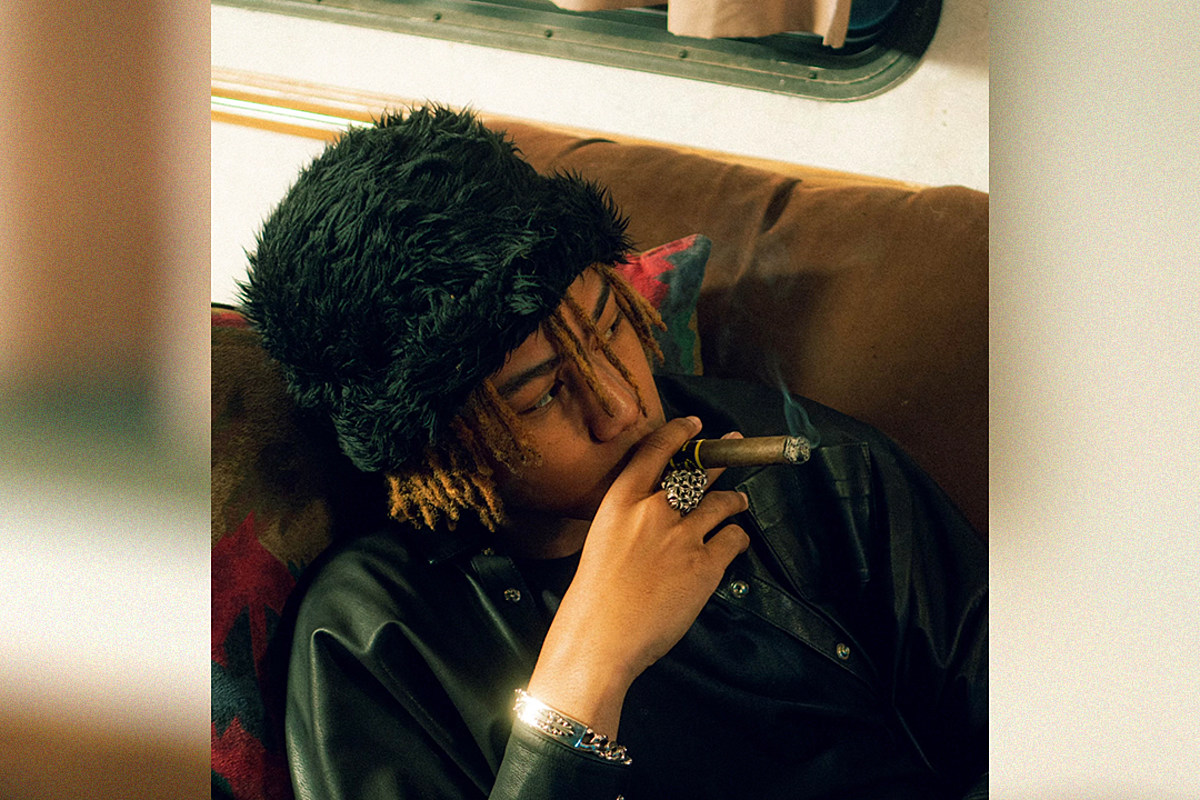 Pressing play on Rich Amiri's music is like entering the simulation. That energy is achieved by reaching into a bag of illusory beats, zigzagging flows and a full-toned rap&B voice. Moreover, those attributes live within avant-garde heat rocks like "Walk In," "Can't Die" and "Never Fail," all released over the last two years. Despite them still being fresh in the grand scheme of things, the aforementioned songs have acquired millions of spins on streaming platforms. Those tracks have furthermore drawn a rightful amount of attention to one of the most promising acts in the Northeast.
When the world caught on fire back in 2020, Rich Amiri parted the flames and began walking on his new path as an artist. He would always freestyle at the lunch table in school, but didn't record for the first time until he had access to his friends' makeshift studio, which consisted of Apple headphones and GarageBand. From there, he laced an inaugural record called "For Me," and eventually gained traction with another atmospheric tune titled "Relocate." He ended 2021 with the December release "Walk In," a bar-setting smash that gave Amiri a ton of momentum flooding into 2022.
Last year, he surpassed the Plugg and SoundCloud communities that originally held his artistry in high regard. A fruitful run included projects like Chase—led by "Never Fail"—and For the Better—an effort heightened by "Bounty." Plus, loosies like "Can't Die," "Ruthless" and "Geneva." Not to mention, additional collaborations with peers like Slump6s ("Havoc") and Iayze ("Jumpin"). Here in 2023, it's evident that Amiri's previously released drops have continued to burn. He added fuel to the fire with the latest Lil Tecca-assisted "Poppin," which precedes his next album Evolution, slated to arrive any time now.
Ahead of it all, Rich Amiri stopped by The Break: Live to discuss his influences, leveraging TikTok throughout the course of his career, his closet grails, new music and much more. Check out the full interview below.
Follow Rich Amiri on SoundCloud and Instagram
"Poppin" featuring Lil Tecca
"Keep All That"
"Never Fail"
"Walk In"
"Jumpin" featuring Iayze
For The Better
These Are the Most Popular Teen Rappers in the Game Right Now
BabySantana, SSGKobe, Iayze and more.