T.I. Claims His Beef With Boosie BadAzz Will Be Handled Offline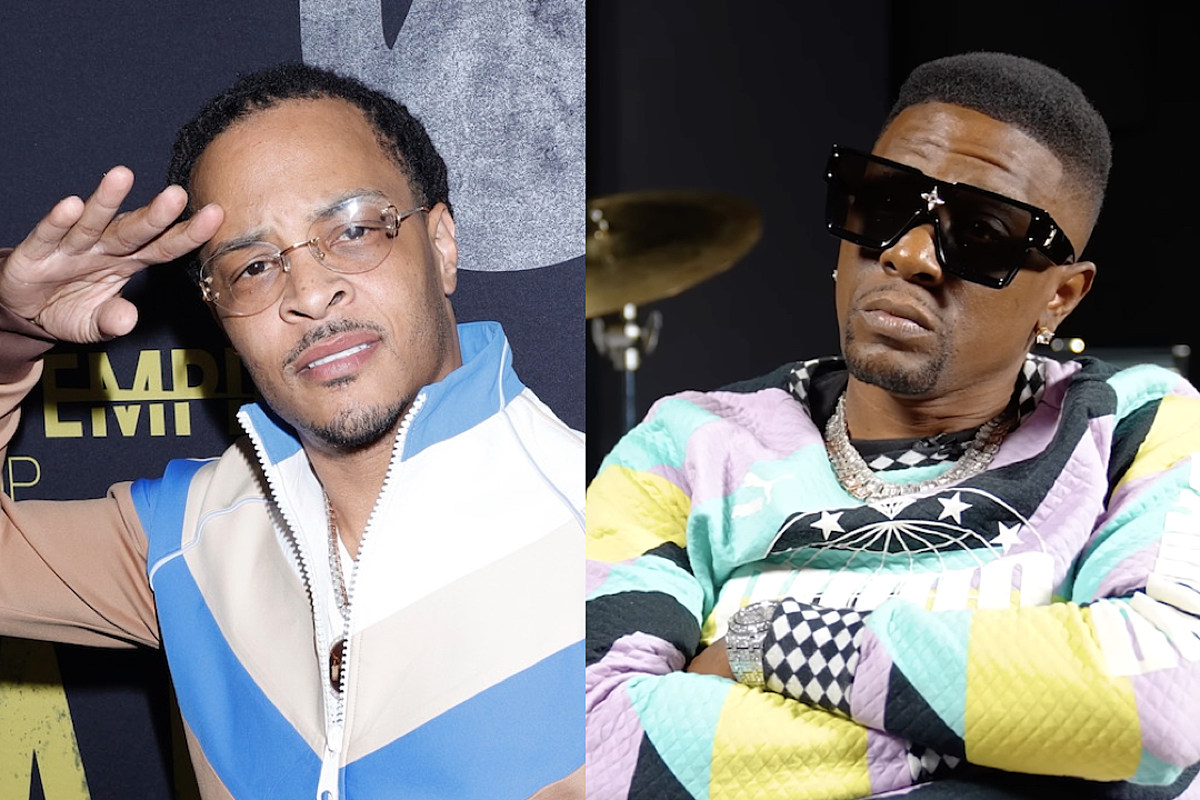 T.I. has denied rumors that he has beef with Boosie BadAzz.
In a video interview with TMZ, posted last Saturday (March 4), T.I. disclosed that he and Boosie BadAzz have reached an understanding and there is no beef between him and the Baton Rouge, La. rapper.
"There is no beef, it's a misunderstanding," he stated. "Someone misspoke. I believe that [Boosie] has come to terms with that understanding, and it'll be handled offline. "
"It ain't no beef," Tip reiterated.
When the cameraperson asked T.I. about the music, the Atlanta rapper quickly responded that the situation was bigger than just music.
"That ain't the overarching priority," he said. "I think creating an understanding, developing and maintaining respect that's mainly important."
T.I. wants to set a positive example for his and Boosie's kids and show them how to resolve disagreements peacefully.
"Music will be made, money will be made, the priority is being the example," he said.
T.I.'s response comes after Boosie announced on VladTV that he's scrapping his collaborative project with Tip because he "snitched" on his late cousin, Toot, in an effort to escape a gun charge. T.I. denied the allegations and even brought "paperwork" to a Trap City Cafe in Atlanta to prove he wasn't a rat.
"I've been waiting on one special invited guest and he ain't showed up yet," he said, alluding that he called Boosie to meet him at the restaurant. "But it was somebody that had something to say about me and had to question my disposition in some of my cases. But he ain't here to see my paperwork. I just don't like for a nigga to get fly then get shy. I'm right here in the center. So, come on if you got something to say about me. If you think it is what it ain't, it ain't but one way to clear it up. Pull on up, let me show you what you lookin' for. I wanna see who wanna see."
However, Boosie didn't show up.
Hopefully, T.I. and Boosie BadAzz can reach an agreement and release their long-awaited joint album. Fans are eager to listen to it.
Watch T.I. Shoot Down Rumors of a Beef Between Him and Boosie BadAzz Below
Watch Boosie BadAzz's Interview With DJ Vlad Below
See 9 of the Best Joint Hip-Hop Albums of All Time