50 Cent Slams Melle Mel for Eminem Comments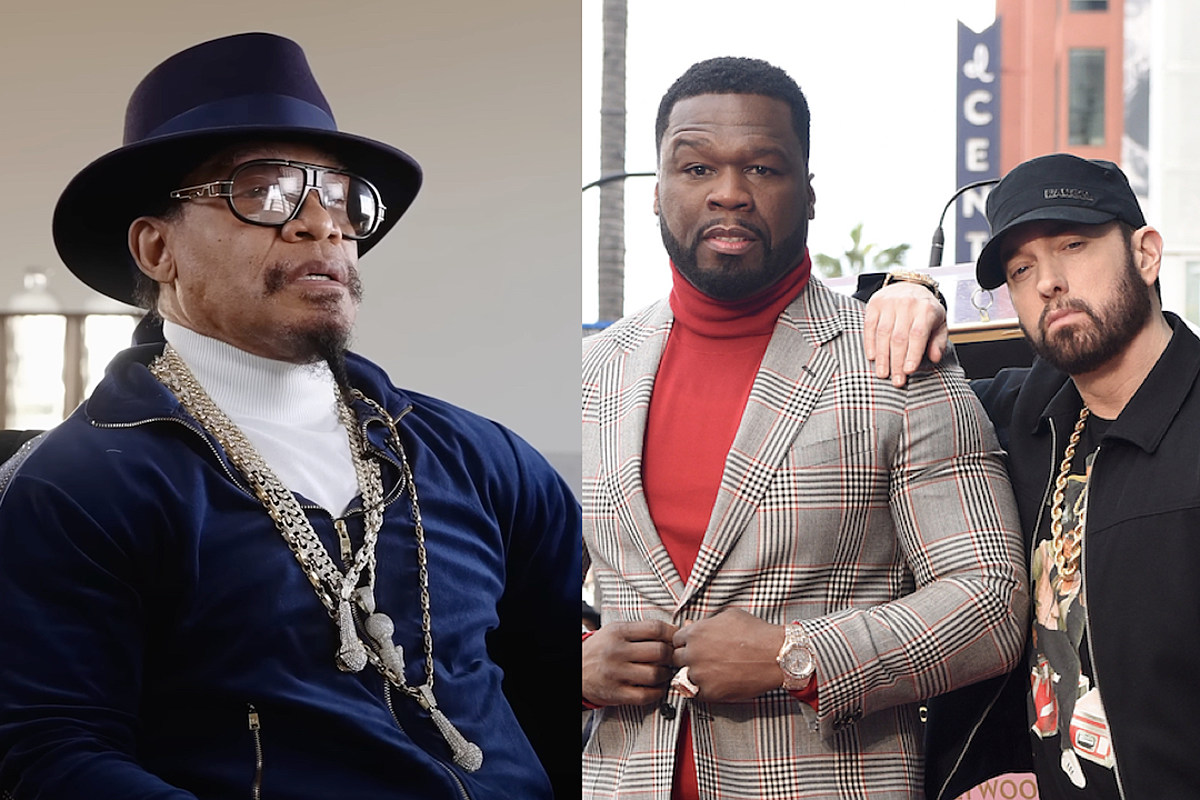 50 Cent has come to the defense of Eminem following Melle Mel's comments that Eminem is only considered to be a top five rapper because he is White.
In an Instagram post on Sunday (March 5), 50 Cent slammed Melle Mel for his critical remarks about Eminem's No. 5 placement in Billboard and Vibe's Top 50 Greatest Rappers of All-Time list.
"There was more money selling dope than being in Hip Hop when Melly Mel was popping, the culture has grown so much," Fif wrote in his IG post that has since been deleted. "I am not sure if it would be what it is today with out artist like Eminem. Shit I am not sure I would be who I am with out him but you know it is competitive so n****s gonna hate. LOL f**k outta here ! We sucker free."
What 50 is referring to Melle Mel's interview with YouTube channel The Art of Dialogue where he downplayed Eminem's status in the rap game and his No. 5 ranking on Billboard and Vibe's list, in particular.
"Obviously, he's a capable rapper," Mel acknowledged. "If you talking about sales, he sold more than everybody. If you talking about rhyme styles, OK, he got rhyme style. But he's White. So, if Eminem was just another n***a like all the rest of us, would he be top five on that list where a n***a that can rhyme just as good as him is [No.] 35? That had records and all that. He's 35."
Melle Mel added that if he was White he'd be greater than Elvis due to his contributions to the hip-hop culture.
Melle Mel has not responded to 50 Cent's remarks as of yet.
Read 50 Cent's Comment About Melle Mel Below
Watch Melle Mel's Interview on The Art of Dialogue Below
See Every Rapper With a Star on the Hollywood Walk of Fame