Remy Ma Admits She Was Scared Mike Tyson Wanted Sex With Her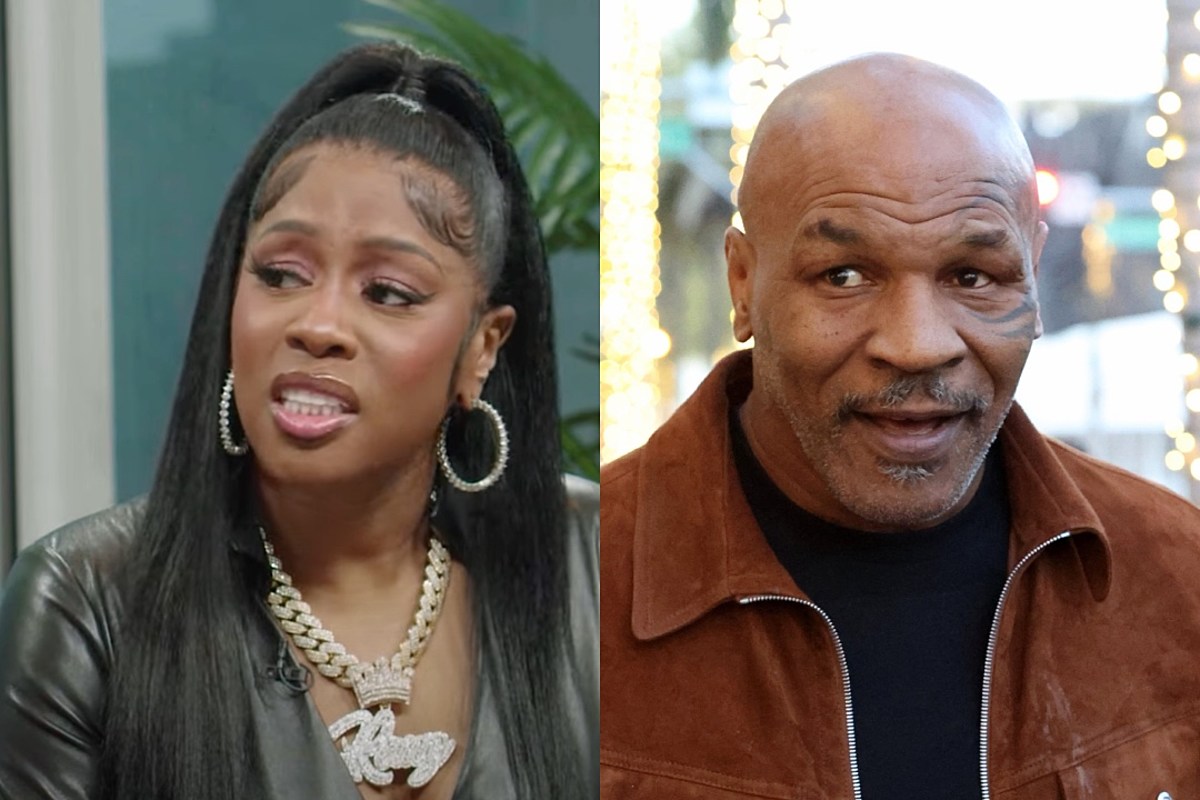 Remy Ma is admitting she was afraid when Mike Tyson propositioned her over a decade ago.
On Wednesday (Feb. 15), Remy Ma was a guest on The Jason Lee Show. During the interview, Lee asked Remy to speak on the story Fat Joe told last year about Mike Tyson offering a young Remy Ma an expensive car to spend one night with the former heavyweight boxing champ.
"When [Fat Joe] said Mike Tyson offered you that car to have sex with you, what did you think?" Lee queried at the 25:20-mark of the interview below.
Clearly flustered, Remy Ma first poured up a drink and attempted to ignore the question.
"I was a kid. I was a teenager," Remy finally spoke up after further badgering.
She later clarified, "I wasn't a kid. I was fucking. But I wasn't like…It was just weird. The whole shit was just weird. I'm mad that that story even came out…I was scared. I'm scared now. Like, I don't even know what to say…I don't like it."
When asked if she was offended by the proposition, Remy Ma responded, "No, muthafuckas ask to hit it for free all the time."
The wild story first became public knowledge when Fat Joe spoke about the encounter last September on Mike Tyson's Hotboxin' With Mike Tyson podcast.
"Mike invites me to the house and he says bring Remy Ma with you," Fat Joe said at the 24:49-mark of the interview (above). "This is around 'Lean Back' or some shit like that. We go to the house. He opens the door butt-naked … Mike opens the door ass-naked. I'm like, what the fuck is up, bro?'"
Fat Joe continued, "He takes me [on] a tour of the house, I'm not lying to you, every room I walked in, there was a chic in every room. In every fucking room … I'm like, 'What the fuck, Iron Mike.' This guy lives a fucking life."
Fat Joe was unaware Tyson had his sights set on Remy.
"I said, 'Joe, just leave Remy Ma,'" Tyson recalled. "She was upstairs and I was blocking her. She was like, 'No, no.'"
"He wanted to keep Remy Ma," Joe confirmed. "He made her offers. He showed this convertible Benz new shit. He was like, 'You can keep this. All you gotta do is spend one night.' She looked at me like, 'Joe, if you don't get me the fuck out this house.' I was like, 'Mike, we can't do that. This is my sister' … He offered her some fucking 500 Benz, I was like, Oh my God."
Clearly, it's a moment Remy Ma would like to put in the rearview.
Check Out Remy Ma's Full Interview on The Jason Lee Show Below
See 52 of the Most Controversial Hip-Hop Album Covers Since 2 Live Crew's As Nasty As They Wanna Be
Which rapper has the most controversial album cover?