Kylie Jenner Posts Photos of Her and Travis Scott's Son Aire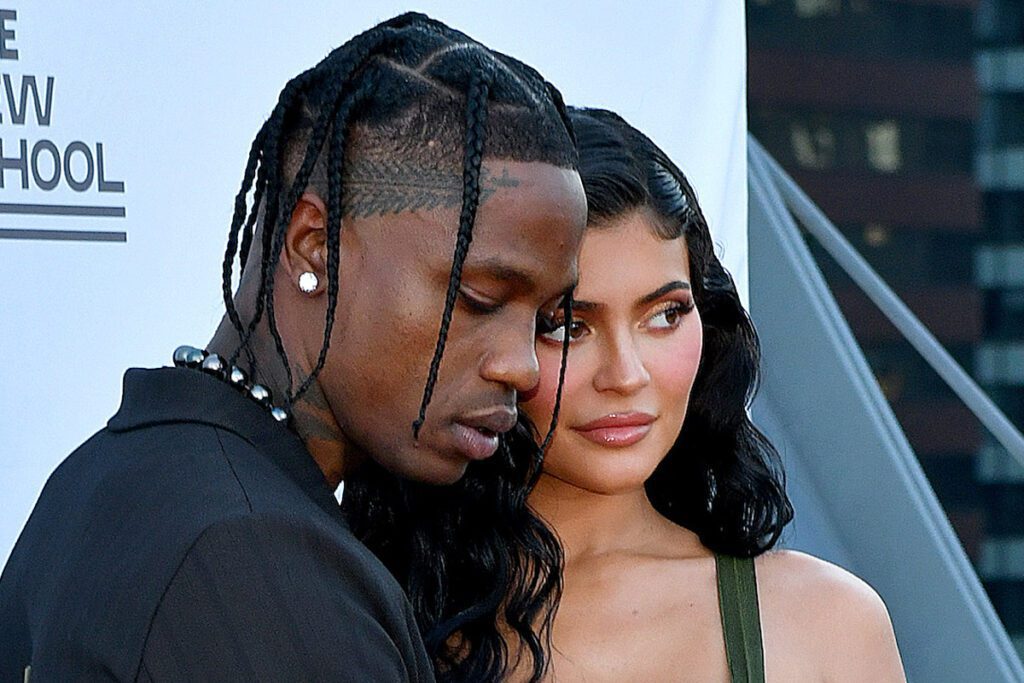 Since Kylie Jenner and Travis Scott welcomed their second child to the world last year, they have kept him hidden from social media, until now.
On Saturday (Jan. 21), Kylie Jenner hopped on her Instagram account and unveiled a series of photos of their second child, Aire Webster. And yes, he is adorable.
In the first pic, Kylie is holding Aire in her arms as she takes a bathroom selfie using the mirror. In another photo, Aire is wearing a black beanie and a onesie with car designs all over it. A fourth pic features Aire with jelly all over his mouth and bib. Kylie captioned the photo gallery: "AIRE [white heart emoji]."
Kylie and Travis' son Aire arrived on Feb. 2, 2022, but they didn't formally announce his birth until Feb. 6, 2022. The couple also have a 4-year-old daughter named Stormi, who was born on Feb. 1, 2018.
Initially, it was reported that Kylie and Travis named their son Wolf Jacques Webster, which was not the case. In March of 2022, Kylie shared via her Instagram Story that they had decided to change their son's name from Wolf because it wasn't appropriate for them.
In light of the baby name reveal, Travis Scott and Kylie Jenner reportedly have separated after renewing their romance back in February of 2020. "Kylie and Travis are off again, they were supposed to spend the holidays together, but she went to Aspen to be with her family and friends up there," a source told Us Weekly. "This has happened so many times before, they're known to be on again off again, but always remain friends and great co-parents."
Interestingly, an insider told ET Online that the couple are "on a break" from their romance because they are living two separate lifestyles.
Check Out Kylie Jenner's Photos of Aire Webster Below
See Rappers Who Have A Lot of Kids