Joe Budden Thinks J. Cole Lying About Song With YouTube Producer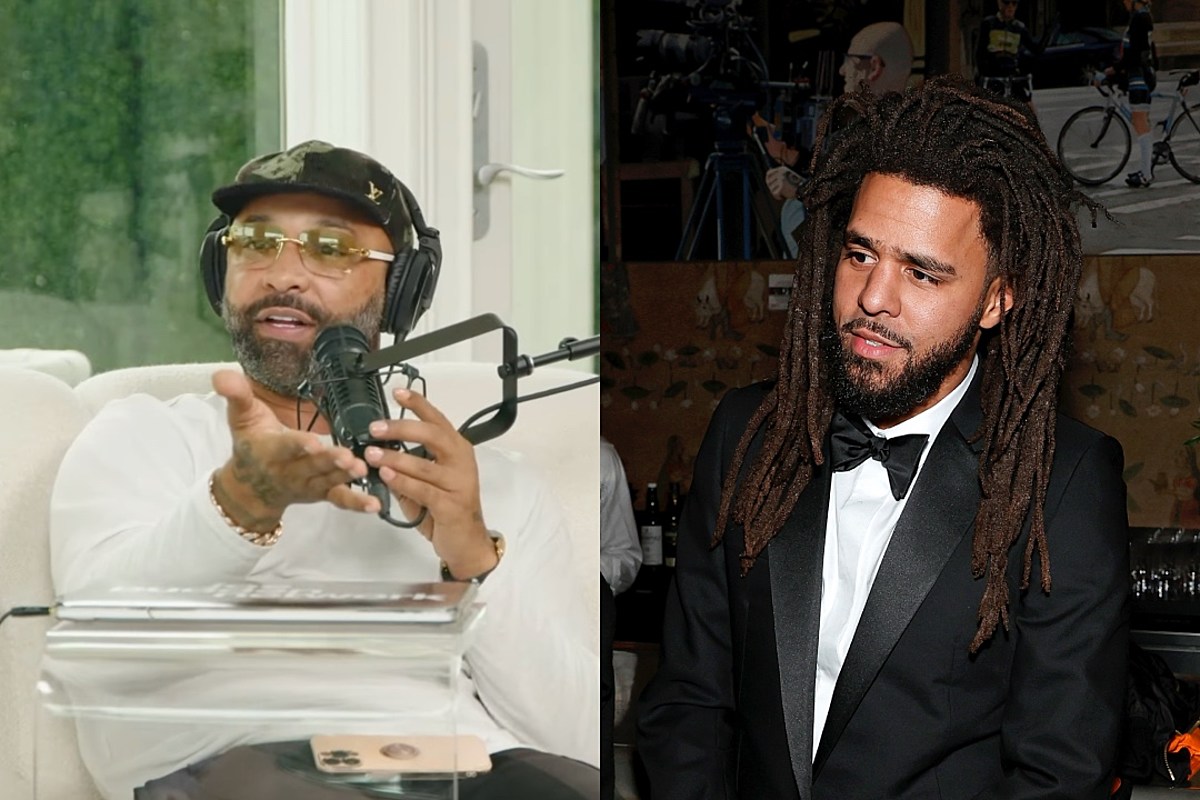 Joe Budden doesn't think J. Cole is being totally truthful about the story behind the song Cole released with a random YouTube producer in January.
On Sunday (March 5), Joe Budden released the latest episode of his The Joe Budden Podcast where the hosts discussed the topic of pandering and people who are guilty of it. Joe officially charged J. Cole, saying he doesn't think the story behind the track Cole released with a YouTube producer is 100 percent accurate.
"J. Cole's pandering," Joe Budden said at the 1:40:20-mark of the podcast episode below. "He got a bag for that YouTube trick he pulled on y'all, too. I found out that the guy who just so happened to do the 'J Cole type beat'…He's like the most popular producer on YouTube."
"So, it's not like he dug through and found the most obscure kid who had eight followers," cohost Melyssa Ford chimed in.
"This guy was him," Joe Budden added. "And it's pandering. Nothing wrong. Y'all swear I hate people. I don't. And I love J. Cole, so don't start that. But the story that they put out versus what's really happening. Like, stop. I'm just not stupid. I'm sorry if so many of y'all hate me because I'm not stupid. I can see through what your publicist in pumping into you. I can see what your lawyer is pumping into you. What your label, A&R is pumping in you. I can see through that stuff."
"It was a great move and great on both sides," Joe Budden continued. "But what went out was, 'Yo, I had writer's block. I couldn't come up with anything. So I just went on YouTube and grabbed the first beat I could find under J Cole type beats. Anybody else out there that has writer's block, I just wanna let you know, you can do it too.' This whole wave of victim pandering, victim powering. I don't know. There's some soft-n***a s**t going on out here."
Back in January, J. Cole released a new song called "Procrastination (Broke)" via YouTube producer bvtman's channel. The YouTube video for the track features a message apparently sent to bvtman from Cole.
"This song should live on your channel and serve as a thank you to you and every producer out there cooking up and sharing their work with the world," the message from J. Cole reads. "It's a million artists out there right now just like me, hungry and searching every day for something to spark a word, a melody, a hook, a verse, a punchline, a way to vent, or a way to cut through…On a day when I couldn't find much motivation, I was looking for anything to inspire me. Out of curiosity, I typed in 'J. Cole type beat' into YouTube. Yours was the first I saw. I pressed play, focused, and wrote this."
J. Cole added, "This is some shit that would normally stay in the vault, but I don't want to hold onto the music like that no more. This is for you and whoever else need to hear it. God bless bro and keep doing what you do!"'
The new record, along with the fact that Cole cleared his Instagram account had fans thinking new music was afoot. On March 3, Cole released a song with BTS' J-Hope titled "On the Street."
See Joe Budden Opining About the Authenticity of J. Cole's Explanation About Making a Song With a Random YouTuber Below
See Most Anticipated Hip-Hop Albums of 2023