Ice Spice Throwback Photo Thread Pops Up Online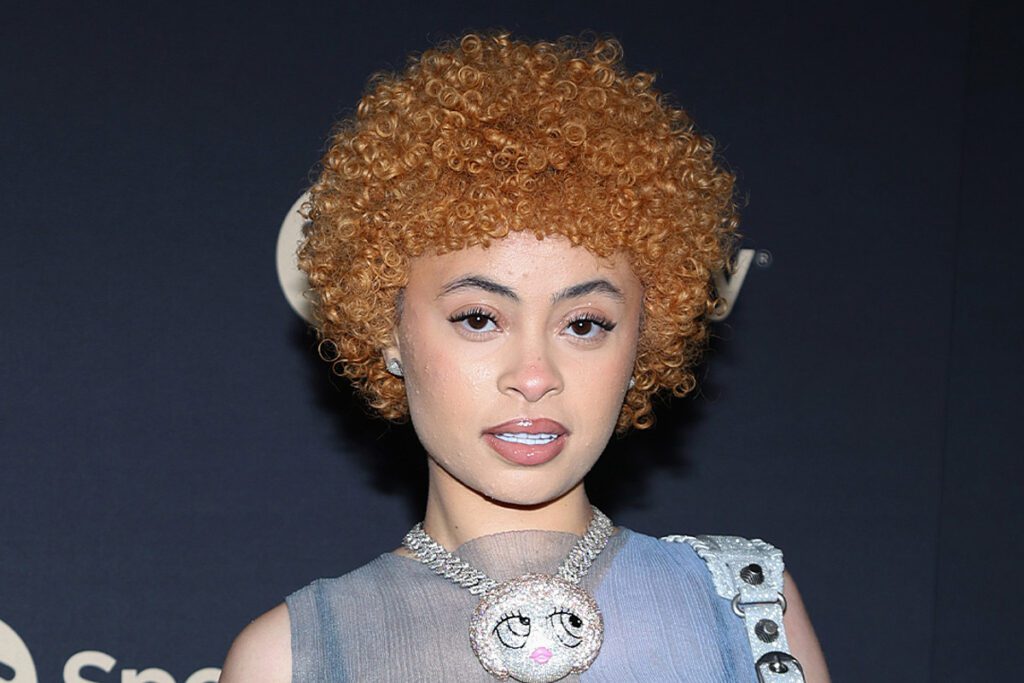 A series of photos have popped up online that show Ice Spice before she was famous.
On Sunday (March 19), a fan page dedicated to Ice Spice on Twitter, @icesmood, started a nostalgic thread that allows fans to catch a glimpse into the steadily rising Bronx, N.Y. star's past. Through a number of throwback images, Ice Spice enthusiasts can piece together a timeline of what life was like for the Like..? rapper back in the gap.
In the first photo that begins the throwback thread posted below, a young Ice Spice, who, back then went by her government name, Isis Naija Gaston, can be seen getting all dolled up with some eyeliner in front of a mirror and is presumed to be in a bedroom.
Next up, an even younger version of the "Munch (Feelin' U)" spitter throws up deuces as she youthfully poses with her tongue out as part of a jovial grin. Ice Spice appears to be living it up in her early teen years alongside another girl who one would assume to be one of her besties.
From there, the photos appear to fast forward a few years as two images of Ice Spice show the "Boy's a Liar Pt. 2" rhymer sporting her natural brown curly hair in front of the iconic Washington Monument in Washington, D.C. Perhaps the flicks were taken to commemorate a class trip to the nation's capital.
Other images of her past life in the lengthy thread below include flashbacks of the time Ice Spice spent as a member of volleyball teams for both Sacred Heart High School in Yonkers, N.Y. and State University of New York at Purchase as well as two separate photos that were seemingly printed in class yearbooks.
The throwback photos that provide fans a look into the rapper's youth surface as Ice Spice rapidly continues her trajectory as one of the fastest-rising stars hip-hop has seen in quite some time.
In the roughly six months since the release of her hit single "Munch (Feelin' U)," Ice Spice has racked up a number of impressive accomplishments in the rap game including having reached her highest chart position to date on the Billboard Hot 100 with her guest feature on PinkPanthress' "Boy's a Liar Pt. 2," which peaked at No. 3. Currently, Ice Spice even has more monthly listeners than legendary pop-rock band The Beatles on Spotify.
See Throwback Photos of Ice Spice Before She Was Famous Below
See Rappers' Birthdays