Ice Spice Says She Was Starstruck When She Met OVO Artist Smiley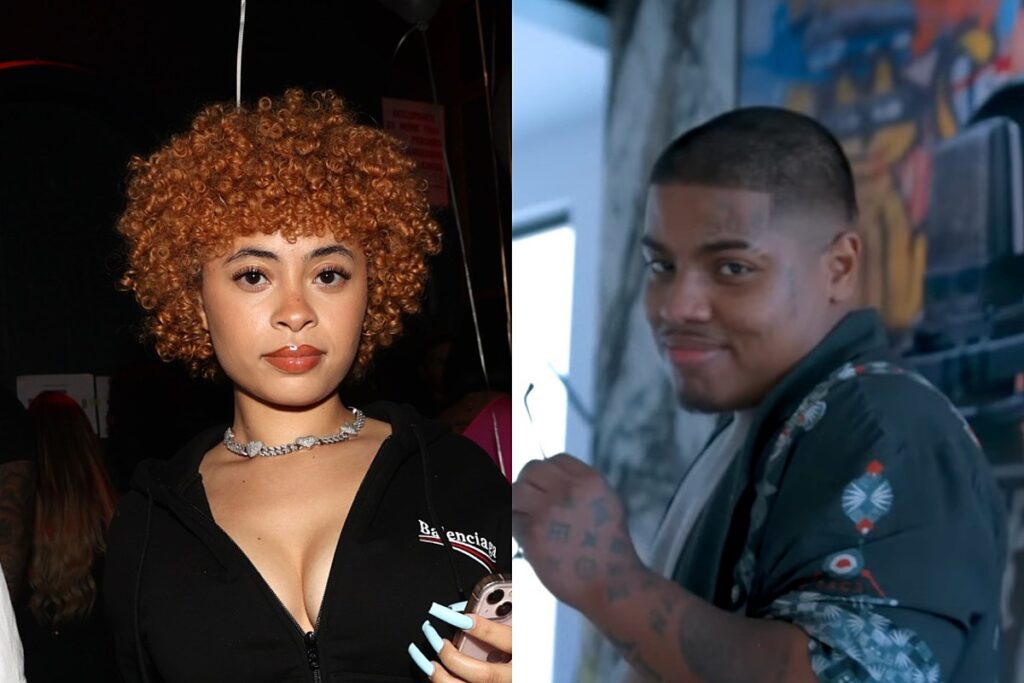 Ice Spice is admitting she was starstruck when she went to OVO Fest last year but it wasn't Drake that had the "Munch (Feelin U)" rapper flustered. Instead, it was OVO artist Smiley.
On Wednesday (Jan. 25), Elle magazine shared a new Ask Me Anything interview with the buzzing Bronx, N.Y. rapper. During the Q&A, Isis was asked if she'd even been starstruck.
"You know what's funny? I was starstruck when I met Smiley at OVO Fest," Ice Spice said around the :50-mark of the interview (below). "Shout out Smiley, but I don't know why I was so starstruck. When I seen him, he was like, 'You good?' I fuck with him. Like, I don't even know what it was. I was just like, oh shit. I was surprised myself. I'm like, girl, get it together. Like, what the fuck?"
Drake invited Ice Spice to 2022 OVO Fest last August, while she was in the middle of a label bidding war for her services.
"When Drake DM'd me, I did not really expect that," Ice Spice told Spotify when speaking on how she first met the Her Loss MC. "He was actually like, 'Yo 'Munch' is hard and your On the Radar freestyle was hard. Linking up with him was so cool. He's mad nice and respectful. We went to OVO Fest. It was exciting because it was like his first time performing in Toronto, I think, in a couple years. It was just a movie. Everybody was excited. That shit was crazy."
Nothing ended up coming of the meeting. And Drizzy reportedly unfollowed Ice Spice on Instagram shortly afterward.
"I don't know why, though," Ice Spice admitted. "It's OK, though. It's all love."
Toronto rapper Smiley signed to Drake's OVO Sound label in the summer of 2021. The same year, he released the Drake-assisted single "Over the Top," which peaked at No. 57 on the Billboard Hot 100 chart. That November, he put out his most recent album Buy or Bye 2.
Check Out Ice Spice's Full Ask Me Anything Interview With Elle Below
See Rappers' Real Names