Drake and Son Adonis Interview With Caleb Pressley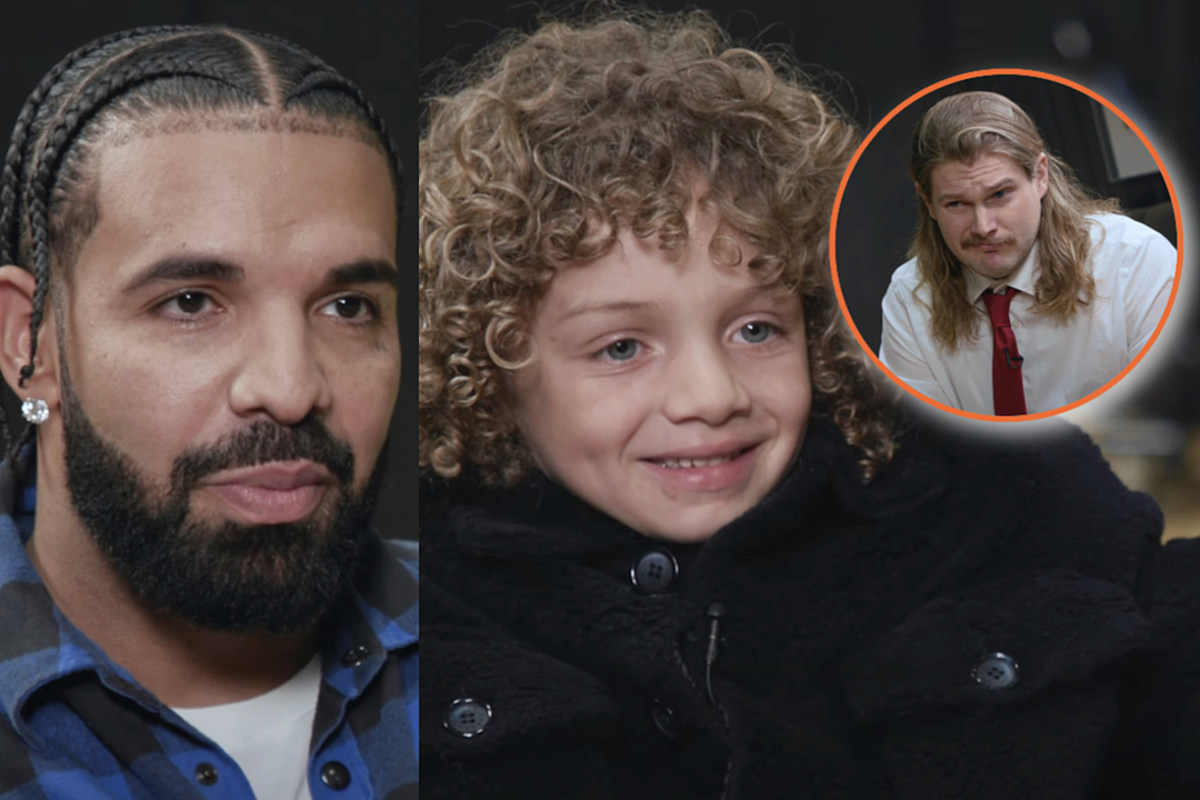 Drake and his son Adonis are hilarious in a new interview with Barstool Sports' personality Caleb Pressley.
On Sunday (Feb. 12), Barstool Sports' Caleb Pressley posted a funny video of the father-and-son interview with Drake and Adonis Graham on his Sundae Conversation YouTube channel. The highlight of the interview was Pressely's conversation with 5-year-old Adonis.
The young man, who is just as cool as his superstar dad, offered some insight into Drake's parenting skills in the video below.
When Pressley jokingly asked Adonis if his father did a better job with him at home would he be able to read, the child replied, "Yeah," before praising Drake for his humor. "[He's] a funny dad," he said. "He also does a lot of funny jokes."
Elsewhere in the convo, Pressley asked Drake if his son ever cockblocked him so he won't have to share any future inheritance with other siblings. The question made the OVO Sound leader collect his thoughts before answering.
"No, no, not really," Drake replied with a chuckle, adding, "[He] is always vibing out with me telling me how great I am as a single father."
During the interview, Drizzy revealed that he has four beds on his private airplane, Air Drake, and he set the record straight about his extravagant necklace of 42 diamond engagement rings that he recently admitted he paid $10 million to have made.
There are plenty of other funny moments throughout the interview. Caleb Pressley had plenty of fun messing around with the 6 God. Watch it below.
Watch Drake and Adonis' Hilarious Interview with Caleb Pressley Below
These Rappers School You on the Best Ways to Get to the Bag
Lil Baby, Kendrick Lamar, Drake and more.