Blueface Pleads for Men to Stop DMing Him Explicit Photos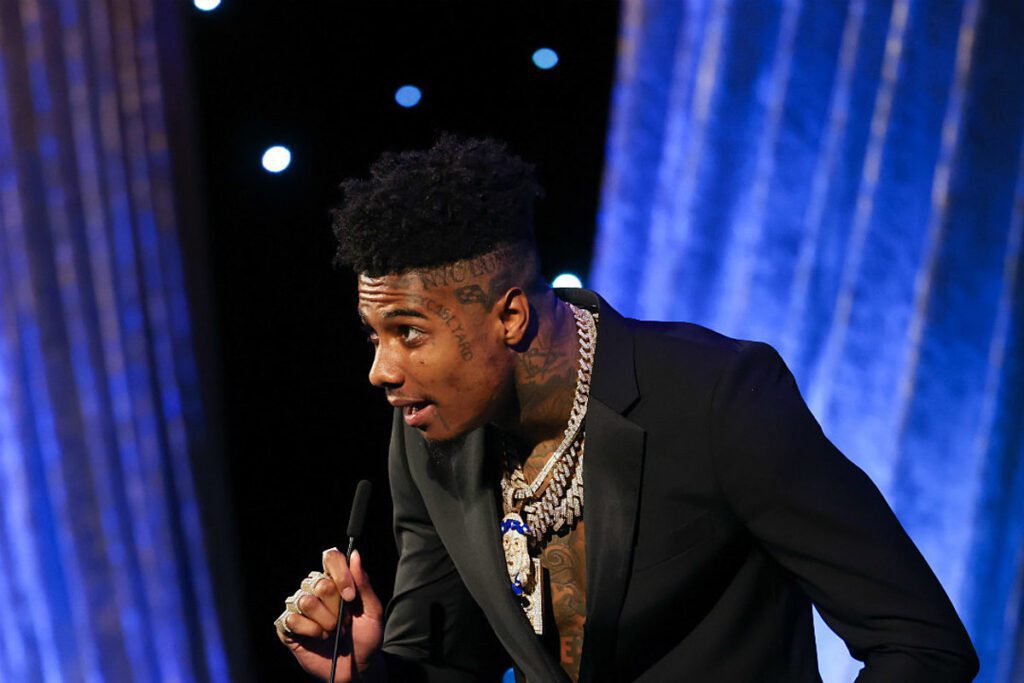 Blueface claims he's been getting explicit photos from men delivered to his Twitter inbox recently and he wants it to stop.
On Monday (March 20), the "Thotiana" rapper opened up with claims that he's been getting DM'd unsolicited NSFW photos from various men on social media due to a comment he recently made.
"Ever since i tweeted my hands bisexual its been a lot of LGBTQ shit going on in my DM that's not what I meant cuz," Blueface tweeted (below).
"Please stop sending me gay shit," he continued. "I respect the LGBTQ community y'all went from a minority to majority thats a hell of a accomplishment you welcome to love who ever you want but don't bring dat over here please respectfully."
"I go to click on a picture in my dm an you know how on Twitter it don't show you the picture till you click on it," he added. "It's a whole nigga on there spreading his ass open cuz like wtf is this that's sexual harassment I ain't sign up for this you can't even dm me on here no more."
Blueface's initial statement was presumably in reference to his unabashed admittance to throw hands with both sexes, which he's shown on multiple times in the past with his girlfriend Chrisean Rock.
Blueface and Chrisean Rock's relationship seems to be on shaky ground since she revealed she is pregnant. Blueface has questioned the paternity of the kid on multiple occasions and even urged Chrisean to get an abortion. Last week, the toxic couple argued over Chrisean not doing the laundry and leaving the washroom in a woeful state.
See Blueface's Posts Pleading With Men to Stop Sending Him Explicit Photos Below
See the Definitive List of Bizarre Tweets From Rappers