Rubi Rose Changes Racy Profile Picture After Post About Ramadan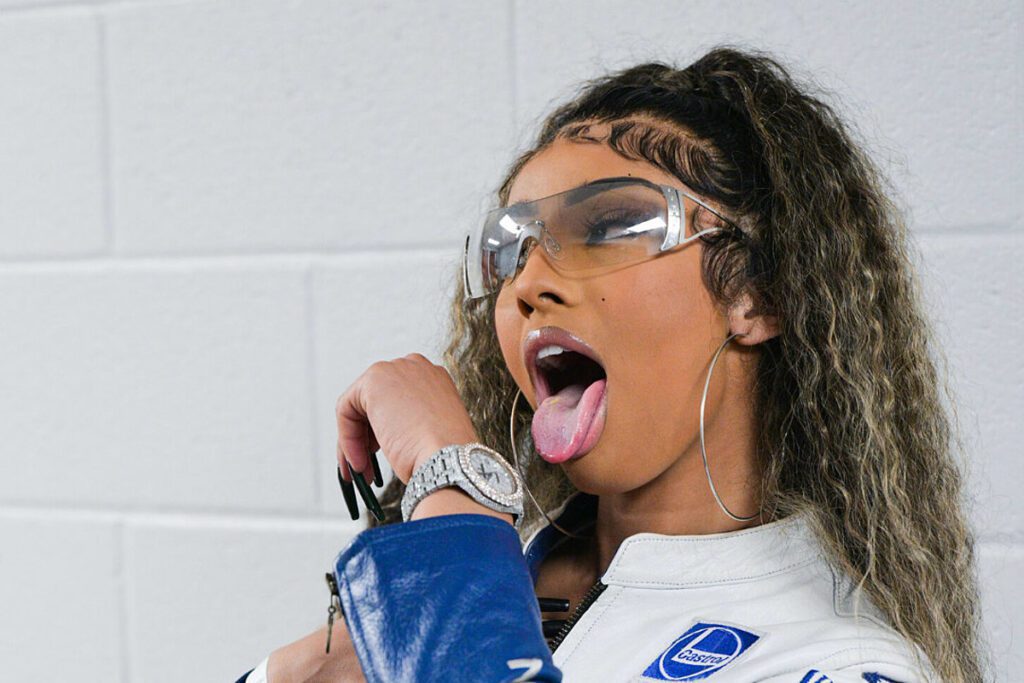 Rubi Rose may have found a new religion.
On Monday (March 20), Rubi Rose raised eyebrows when she shared a tweet about the upcoming observance of the Muslim holiday of Ramadan.
"Ready for Ramadan," she tweeted with a palms up praying hands emoji.
In a follow-up post (below), she shared a photo wearing a red hijab, a customary garment worn by Muslim women.
Twitter users began to comment about the posts, calling into question the authenticity of the gesture.
"U bent over covering ya poom poom in ya profile pic , talm bout ready for Ramadan," one person posted, referencing Rubi Rose's profile picture, which features her bent over with her hand covering what would otherwise be her exposed private area.
"Rubi Rose is always tryna play both sides I swear," another person posted, along with old tweets from the Kentucky rapper. One tweet from 2016 reads, "Letting Allah handle all things above me." The second post from last March reads, "I can do all through Christ who strengthens me."
"Quick reminder that Ramadan is all about purifying one's self mentally, physically and spiritually," someone else posted. "Islam is not a gimmick or a trend but rather the true way of life so don't be discouraged by the people. We simply don't want Islam to be treated as a joke."
Not everyone was critical of Rubi Rose's posts.
"For all those who are judging her and trying to discourage her Allah is watching, congratulations sister ins sh allah Ramadan will go well for you," another commenter posted.
After receiving some backlash for the photo, Rubi Rose changed her profile pic to the color red, which Twitter users were quick to point out.
"You made her change her profile pic," a Twitter user commented under a post calling Rubi out for her profile photo.
Some people assumed Rubi's outward promotion of Islam has something to do with her rumored relationship with French Montana.
See Rubi Rose's Posts and Reactions Below
See the Definitive List of Bizarre Tweets From Rappers