Yung Miami Reacts to Fan Saying She Was Flirting With Jimmy Butle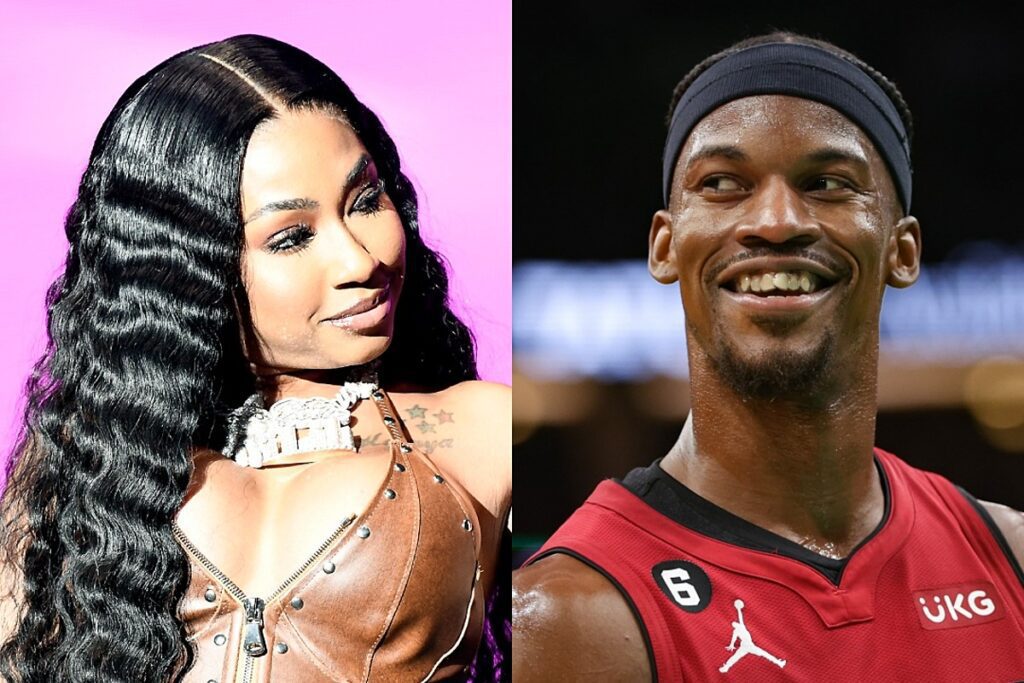 Yung Miami is reacting accusations that she was flirting with the Miami Heat's Jimmy Butler during last night's NBA Playoff game.
The Miami Heat took on the Boston Celtics in Game 3 of the NBA's Eastern Conference Finals on Sunday night (May 19), with Yung Miami taking in the game in person from courtside seats. During one point in the game, a referee slipped and fell right in front of the City Girls rapper. Butler goes to help the referee up and appears to say something to either the referee or the rapper. Yung Miami only smiles in the clip.
One fan on social media questioned Yung Miami as to what the Miami Heat point-guard said. The "Act Up" rapper only responded with several crying laughing emojis.
"I SEE YOU AT THE HEAT GAME TRYNA F**K JIMMY BUTLER," another Twitter user posted.
"Who said that?" Yung Miami replied.
Even Yung Miami's partner-in-rhymer JT got in on the laughs, responding with over a dozen crying laughing emojis to the assertion that Miami was trying to jump Jimmy's bones.
Yung Miami is currently dating Diddy, as confirmed by the Bad Boy Entertainment mogul when the couple pulled up to the 2023 Met Gala in New York City together.  Nevertheless, she is still apparently ready to act bad this summer.
See Yung Miami Reacting to a Fan Accusing Her of Flirting With Jimmy Butler at the Heat Game Below
See Rappers' Real Names