DJ Khaled's Fake Twerking Goes Viral, Fans React to Funny Video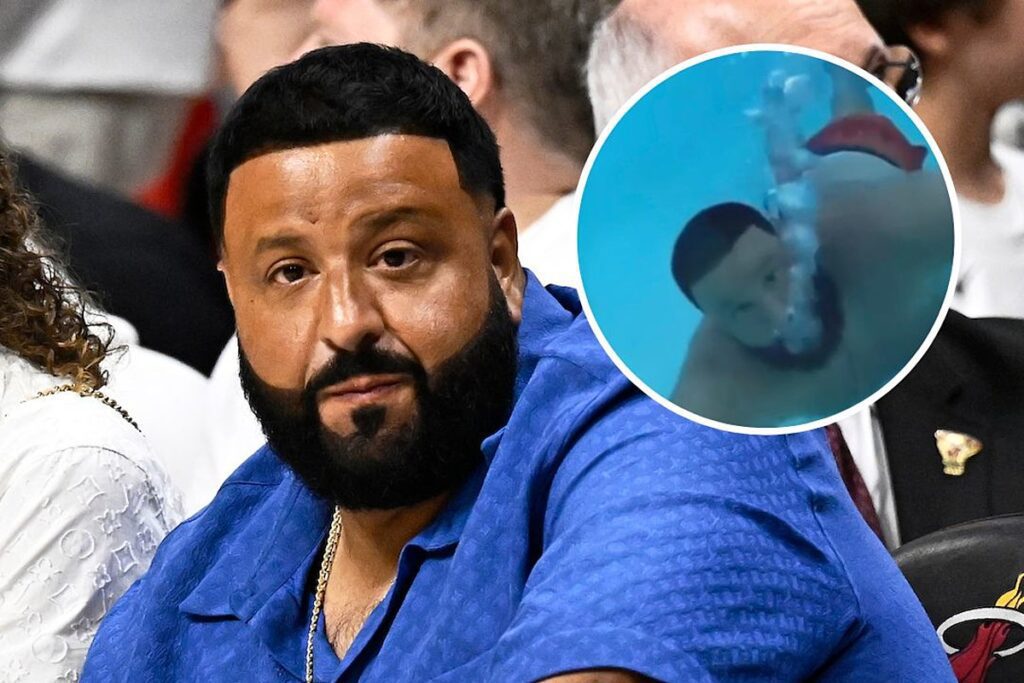 DJ Khaled is going viral on social media but it's not for his music. Apparently, there's a fake video of the Miami producer twerking in a swimming pool and everyone thinks it's hilarious.
On Sunday (May 20), Akademiks jumped on his Instagram account and shared a video of what appears to be DJ Khaled diving in an outdoor pool and swimming underwater. The clip then cuts to a large man with a similar physique as Khaled twerking under the water in the pool while Danny Towers, DJ Scheme, Ski Mask the Slump God and Luh Tyler's "Florida Water" plays in the background.
Although the origin of the video is uncertain, it is evident that the unidentifed person twerking underwater is not Khaled. Nevertheless, it's still an impressive feat to do in a pool. However, this didn't stop his peers and fans from cracking jokes about the video.
"Unfollowing buddy right now [four face with tears of joy emojis]," wrote Waka Flocka Flame in the comment section of Ak's post. Fellow rapper Danny Towers commented, "Ayeooo [four cry laughing emojis]."
Luh Tyler, whose song is featured in the clip, chimed in as well. "Cuhhhh [two face with tears of joy emojis]," he typed.
On Twitter, fans found the video hilarious and disturbing.
DJ Khaled twerking underwater & doing a split is something I never want to see again bruh tripping [nauseatingface and loudly crying face emoji]," tweeted one person.
Another fan wrote: "Whoever made that video of DJ Khaled twerking to Florida Water going straight to hell."
"Khaled twerking under water is crazy and hilarious [cry laughing emoji]," tweeted a third person.
There's no word on what DJ Khaled thinks of the fake viral video.
Watch the Fake Video of DJ Khaled Twerking in the Pool and More Fans' Reactions Below
See Every Rapper With a Star on the Hollywood Walk of Fame