Video Shows Shy Glizzy, Manager Detained by Police at Gunpoint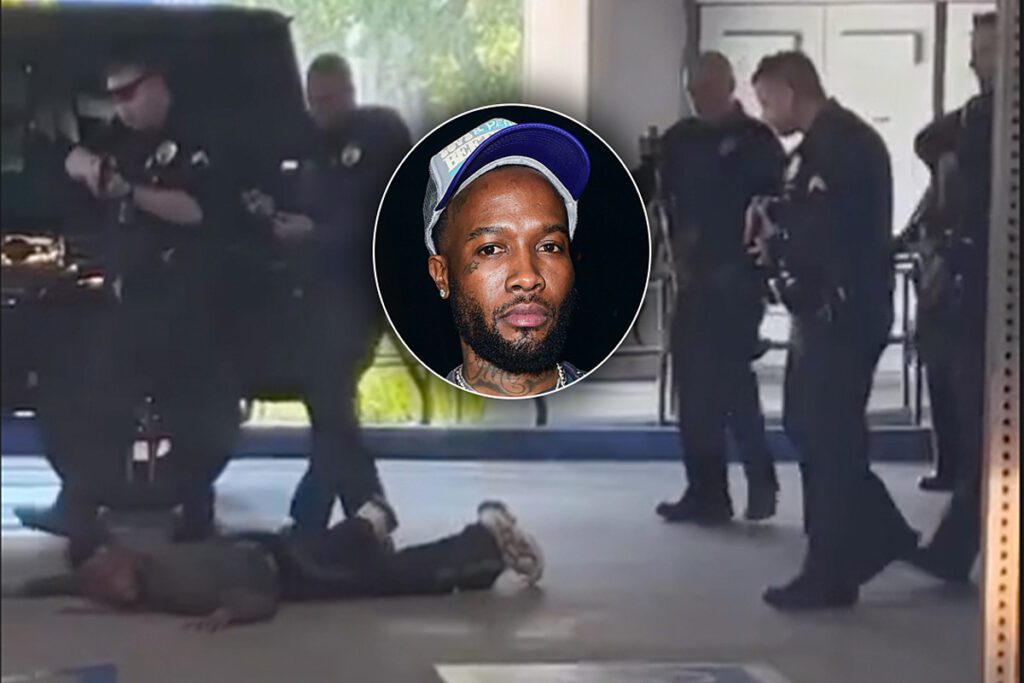 UPDATE (May 15):
Shy Glizzy's recent arrest reportedly stems from an incident where he allegedly pull a gun on his girlfriend. According to a TMZ report published on Monday (May 15), Shy was arrested after getting into a verbal argument with his on-again off-again partner, which escalated to the rapper allegedly pulling out a gun and threatening the woman. The reported incident occurred on a public street and the rapper left the scene before authorities arrived. Police tracked Shy down and arrested him at gunpoint in the video below.
ORIGINAL POST (May 15): 
Video footage has surfaced that apparently shows Shy Glizzy and his manager being detained by police at gunpoint.
On Sunday (May 14), video surfaced on the streetpeopleofbeverlyhills Instagram account that shows Washington D.C. rapper Shy Glizzy and his manager being swarmed by armed police officers in a Best Buy parking lot in Sherman Oaks, Calif. In the video, Shy is on the ground with his arms spread out while officers stand at a distance and give another man, reportedly Shy's manager, verbal directions. Later on in the video, officers are standing over the men pointing guns at them. Both men are eventually handcuffed and hauled away.
According to police records obtained by XXL, Shy Glizzy, born Marquis King, was arrested around 6:30 p.m. in West Hollywood, Calif. on a felony on May 13. He was released on bail the same day after posting a $50,000 bond.
XXL has reached out to Shy Glizzy's team and the Los Angeles Police Department for comment.
Shy Glizzy last made the headlines when he was accused of sexual misconduct by OnlyFans model Sky Bri. Bri claims Shy pressured her to take drugs on the video shoot for his "White Girls" video. She also claimed he demanded oral sex. When she declined, the "Awwsome" rapper allegedly told her she would not get paid for her appearance in the video.
Shy Glizzy released his most recent project Flowers in February. The 20-song effort features guest appearances from Chris Brown, YoungBoy Never Broke Again, 21 Savage and more.
Watch Shy Glizzy and His Manager Being Detained by Police at Gunpoint Below
See 22 Hip-Hop-Related Police Raids
These rappers had some serious run-ins with the police.