Kid Cudi Claims Playboi Carti Won't Clear Song for New Cudi Album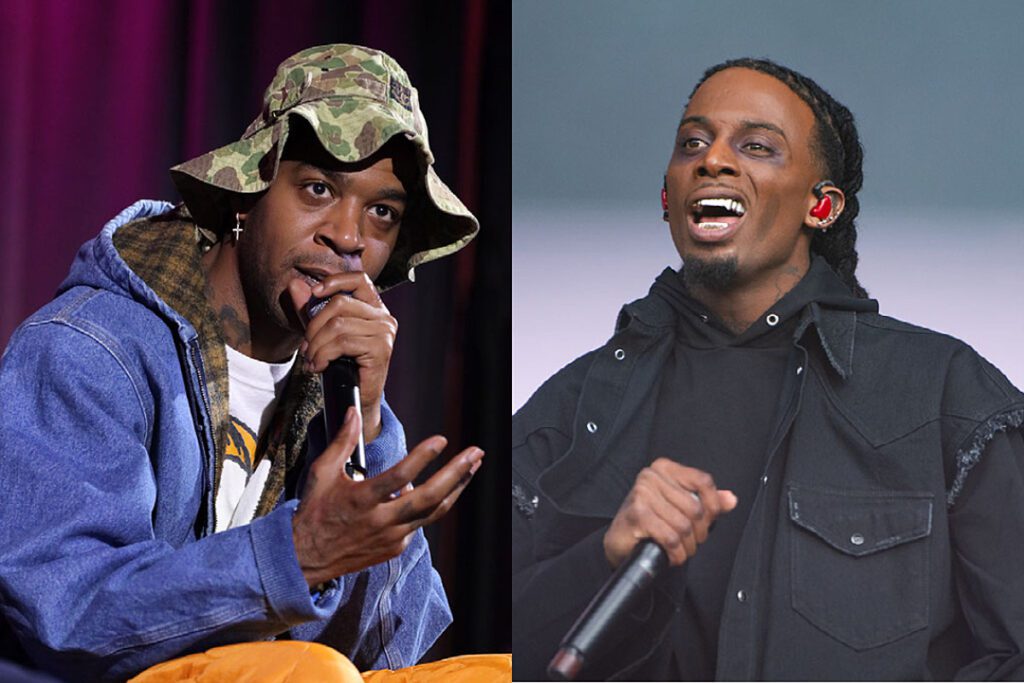 Kid Cudi claims that Playboi Carti is unwilling to clear a song the two recorded together for Cudder's forthcoming album.
In the early hours of Monday (May 15), Kid Cudi hit his infamous Twitter account to address a number of rumors that have been circulating regarding his next project. While teasing fans with potential collabs with the likes of Travis Scott and Young Thug, the Man on the Moon called out Playboi Carti about the current status of the song, "Solo Dolo, Pt. IV," which according to Kid Cudi, may never see the light of day.
Among a barrage of tweets surrounding the topic of Kid Cudi's next project, the title of which has yet to be made public, the Ohio-bred rap-crooner let it be known to his 2.7 million Twitter followers that he feels some type of way toward Playboi Carti's business approach or lack thereof.
"He [Playboi Carti] won't clear it which is very weak," Kid Cudi bluntly stated in the tweet when a fan inquired about "Solo Dolo, Pt. IV." "So yea it won't be on there. Which is OK becuz the shit I have on this album f****n smacks and ur faces will melt."
Kid Cudi's proclamation that Playboi Carti refuses to clear the track may come as a surprise to fans of both Cudder and King Vamp. Back in 2021, Carti joined Mr. Rager for a candid conversation that appeared in Interview Magazine. At the time, it was all love between the two artists but perhaps Kid Cudi's falling out with Kanye West could be to blame for the hold-up.
"When I get around you, I realize why I love you so much," Playboi Carti told Kid Cudi. "I even appreciate [Kanye West] for introducing me and you. Being able to talk to somebody who understands what I'm saying, I got that from his whole camp … I felt that energy from everybody he deals with. I didn't feel like a loner. The world I'm trying to build, he already got it going on. Ye is on this King Vamp shit. Cudi is on this King Vamp shit. Y'all already on that."
Elsewhere in his social media session regarding his upcoming album, Kid Cudi confirmed that both Travis Scott and Young Thug will make guest appearances on the project.
XXL has reached out to reps for both Kid Cudi and Playboi Carti for statements on the matter.
While Kid Cudi hasn't yet unveiled an official title or release date for his next album, the "Day 'N' Nite" spitter promised Twitter followers back in February that the project can be expected this coming fall and a "new chapter has begun."
See Kid Cudi Claim Playboi Carti Won't Clear "Solo Dolo Pt. IV" Song for Cudi's New Album Below
See 20 Signs You're a Playboi Carti Fan