Troy Ave Compares Himself to Jay-Z Ahead of Testifying at Trial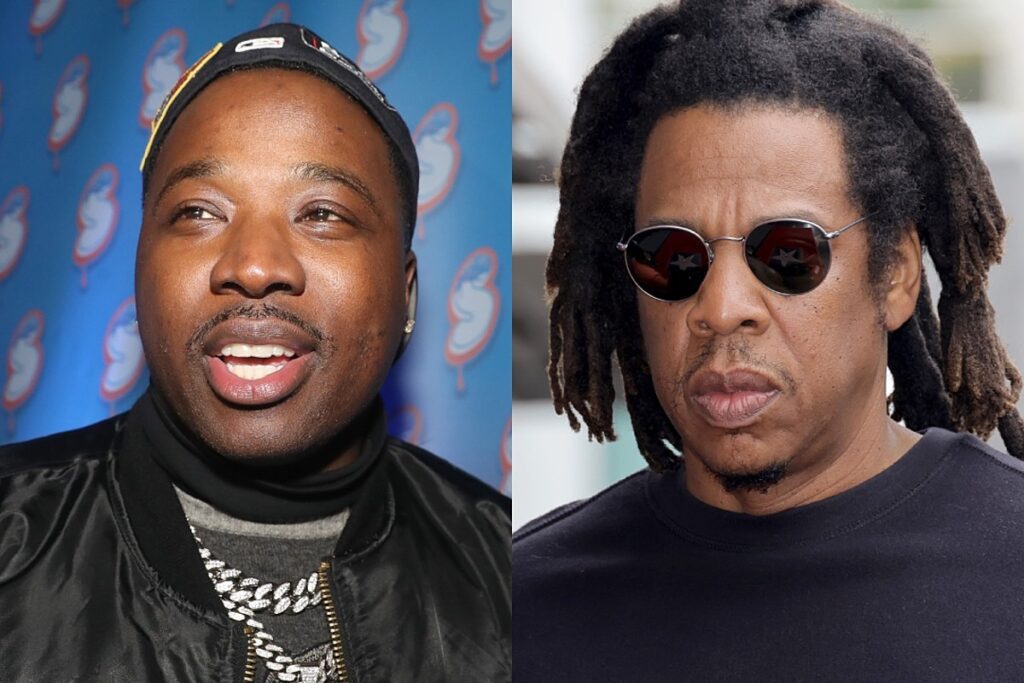 Troy Ave is testifying in the Taxstone murder case and he has a message for his detractors, which includes him sharing a photo of Jay-Z in court.
On Monday (March 13), Troy Ave is set to take the stand in Taxstone's murder trial, in connection to the 2016 shooting at Irving Plaza in New York City that took the life of Troy Ave's bodyguard Ronald "Banga" McPhatter. Prior to Troy making his appearance in court, he offered up a message on Instagram. Sharing a photo of Jay-Z on the stand in court during Hov's lawsuit with Parlux Fragrances in 2021, Troy wrote over the photo: No f**k n****s formed against me shall prosper. #FreeTroyAve." He scored the photo with Jigga's track "U Don't Know."
"To all my real ones that been riding with & for Me, today is the day I finally get to clear my name," Troy Ave wrote in the caption. "It's been almost 7 years since I lost one of my closest friends #RIPBANGA, 7 years of a narrative about it being my fault, 7 years of my character being assassinated all the while Trying to defend myself without saying much! I took it all on the chin, never complained about the stress even tho I felt it. Never complained about the pain even tho it hurt! Never shed a tear even tho my heart was crying! At my weakest points I drew strength from GOD! drew strength from my Children & drew strength from Yall but today."
"Ya Boi is Strong! Today .. is our day!" Troy Ave continued. "We in court & the facts will speak louder than any words! It's time to get this false narrative off my name and dark cloud off my head. To all my supporters today is the day you can tell whoever went against Us 'Eat a D! I Told you So' let's continue to spread Love & Destroy Hate! wether u sending prayers or pulling up to the court today with positive energy I dead ass appreciate it all! #FREETROYAVE #SelfDefense."
Taxstone is on trial for the murder of McPhatter, which occurred May 25, 2016 during a shooting in the green room at Irving Plaza during a T.I. show. Tax is accused of shooting McPhatter following an argument. Troy Ave was initially arrested the following day in connection to the shooting when surveillance video captured him firing a gun in the venue. Three other people suffered non life-threatening injures, including Troy who suffered a self-inflicted gunshot wound.
In January of 2017, popular Tax Season podcast host Taxstone was arrested in connection to the Irving Plaza shooting. The following month, Taxstone was indicted on weapons charges stemming from the Irving Plaza shooting. That June, he pleaded guilty in the gun case. A month later, he was indicted for the murder of McPhatter. Troy Ave later said he wrestled the gun away from Tax and fired in self-defense. If found guilty of second-degree murder, Taxstone faces 15 years to life in prison.
See Troy Ave's Post About Testifying in the Taxstone Trial Below
See Rappers Named After Notorious Crime Figures