Tory Lanez Claims His Innocence Again in Shooting Case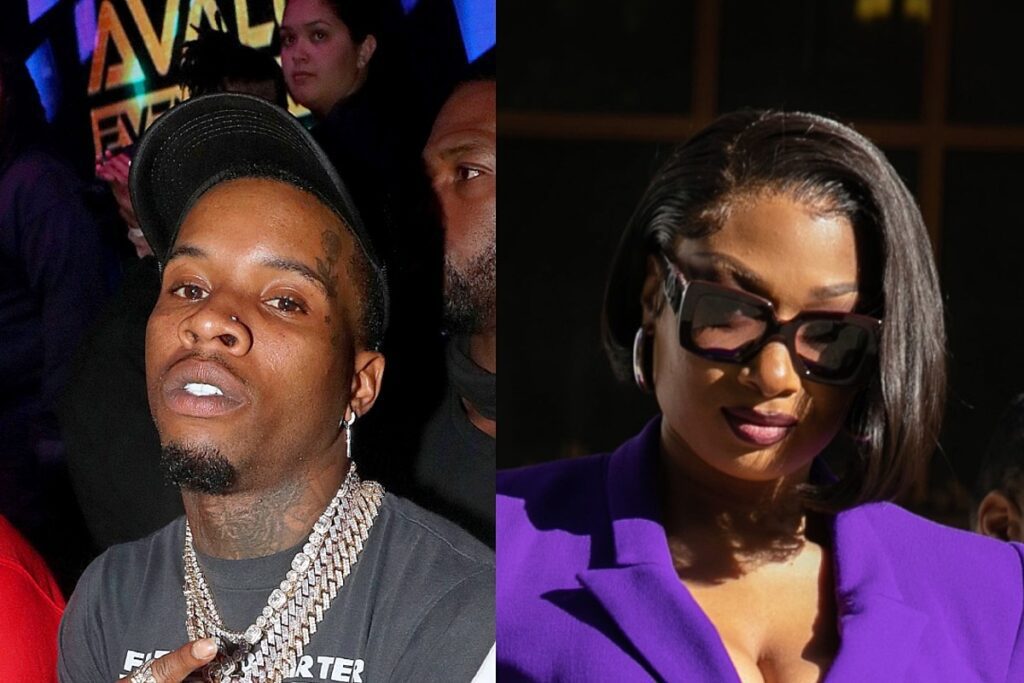 Tory Lanez is speaking out ahead of his motion for a new trial in his ongoing shooting case.
On Friday (April 21), an audio and written message was posted from Tory Lanez on his official Instagram account. In his audio recording, addressed to Los Angeles County District Attorney George Gascón, the embattled rapper claimed his innocence and said that he was wrongly convicted in his shooting trial involving Megan Thee Stallion. Tory added that he will provide evidence to clear his name.
"I write this message with the utmost humility, love, and respect for the remarkable stance you've taken in regards to fighting for the justice of Black and Brown minorities," he began.
"Today I take a stance as an innocent Black Man, wrongfully convicted of a crime I did not commit," he continued. "I've watched two district attorneys from your office by the names of Kathy Ta and Alex Bott unlawfully misuse their authority to hide and suppress any and all exculpatory evidence that exonerates me, or futhers my innocence. I was completely robbed and deprived of a fair trial."
Tory further explained that on May 8, his defense legal team would be arguing on his behalf for a new trial. He believed that the prosecution devised a false narrative about his case and plans to expose the practices that are allegedly used by prosecutors "to illegally convict me and countless other minorities."
Tory concluded: "Mr. Gascón, I come to you today as a wrongfully convicted man, not asking for sympathy, nor compassion, but for you to simply do what is fair and right by the laws of California, and most importantly in the eyes of God."
XXL has reached out to the Los Angeles District Attorney's Office for comment.
Tory Lanez's audio and written message comes as his defense team, which includes famed attorney David Kenner, is mounting a legal motion for a new trial claiming their were multiple errors in the trial that swayed the jury into a guilty verdict against Tory.
However, prosecutors have rejected Tory's claims. In a 16-page document obtained by XXL, prosecutors stated that "the defendant [Tory] has failed to demonstrate any error by the trial court in support of its motion for a new trial."
Meanwhile, L.A. Deputy DA Alexander Bott told reporters that despite the ongoing delays, he feels that Tory will be sentenced in a timely manner. He also added that Megan Thee Stallion wants this shooting case to finally end.
"We want to make sure that Megan gets closure as quickly as possible," he reportedly said. "She wants to put an end to this chapter of her life."
Superior Court Judge David Herriford said he will review defense attorneys' documents to their existing motion for a new trial and the prosecutors' response next month. Judge Hariford added that he will rendered his decision on Tory Lanez's motion for a new trial on May 8.
Listen to Audio of Tory Lanez's Proclaiming His Innocence in the Megan Thee Stallion Shooting Case Below
See 44 of the Longest Prison Bids in Hip-Hop History
C-Murder, Max B, B.G. and more.