Jim Jones Asks Breakfast Club Staff If They Can Rap Pusha T Song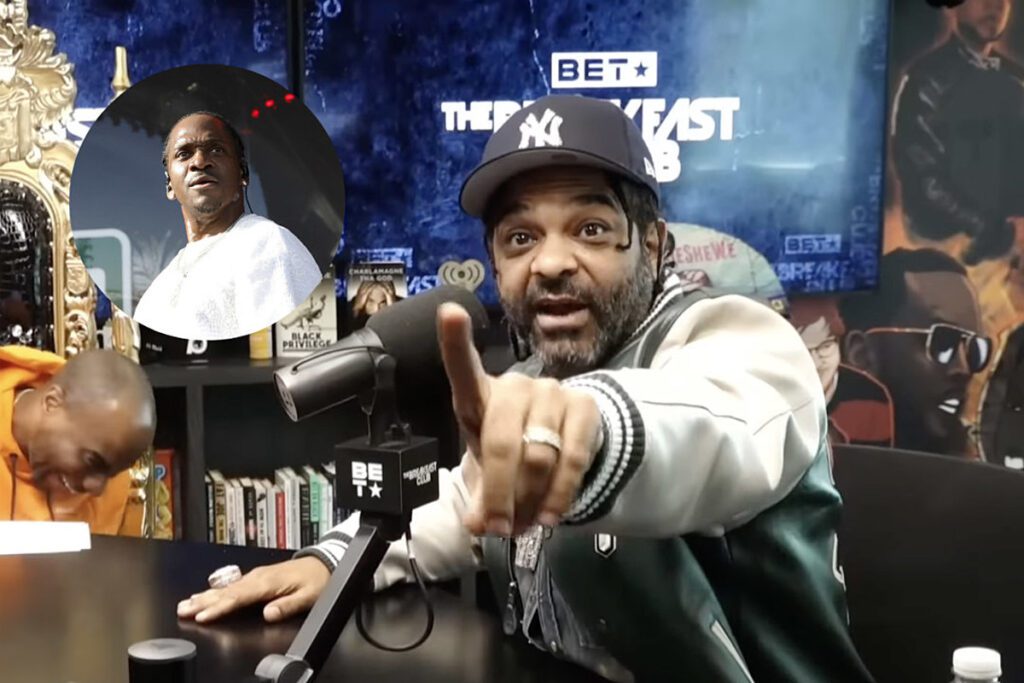 Jim Jones is doubling down on his notion that Pusha T does not deserve to be a top 50 rapper and tried to prove his point by asking the entire staff at The Breakfast Club if they could rap to five Push songs.
The Breakfast Club aired their latest interview with Jim Jones on Friday morning (April 21). During the sit-down, Jones was asked to address his recent comments that NBA YoungBoy deserved to be on Billboard and Vibe's 50 Greatest Rappers list over King Push.
"I don't think Pusha T is gonna reach out to me," Jim Jones said around the 27:47-mark of the interview. "I'm not the type of person you gon' reach out to me about my opinion."
"I wasn't trying to diss him," Jim added. "Maybe I took it a little bit too far. Maybe I could have said something else to get my point across. And I don't want to sit here like we using Pusha T for the butt of our jokes. It is what it is. We not gon' go back and forth about it. I don't really care."
Jim then tried to prove a point by asking if Charlamagne Tha God and DJ Envy could rap along to five Pusha T songs. Charlamagne said he could.
"Oh, you a Pusha T fan," Jim replied. "I didn't know he had fans like that."
Jim then asked Envy, the board operator and the cameraman if they could complete the challenge. None of them said they could.
"Shout out to Pusha T," Jim added. "I love your soul. You not in my top 50…You haven't done that much for me in my life. I didn't never want to be like Pusha. I never had a Pusha moment in my life. Where I'm from, n***as really wanted to be like you if you was that dude or that rapper."
Jim Jones pushed back against Pusha T's presence on the top 50 list during a recent interview on the RapCaviar podcast earlier this month.
See Jim Jones' Interview on The Breakfast Club Below
See Rappers Named After Notorious Crime Figures