Tone Loc Covers Newsweek's Rap Rage Issue – Today in Hip-Hop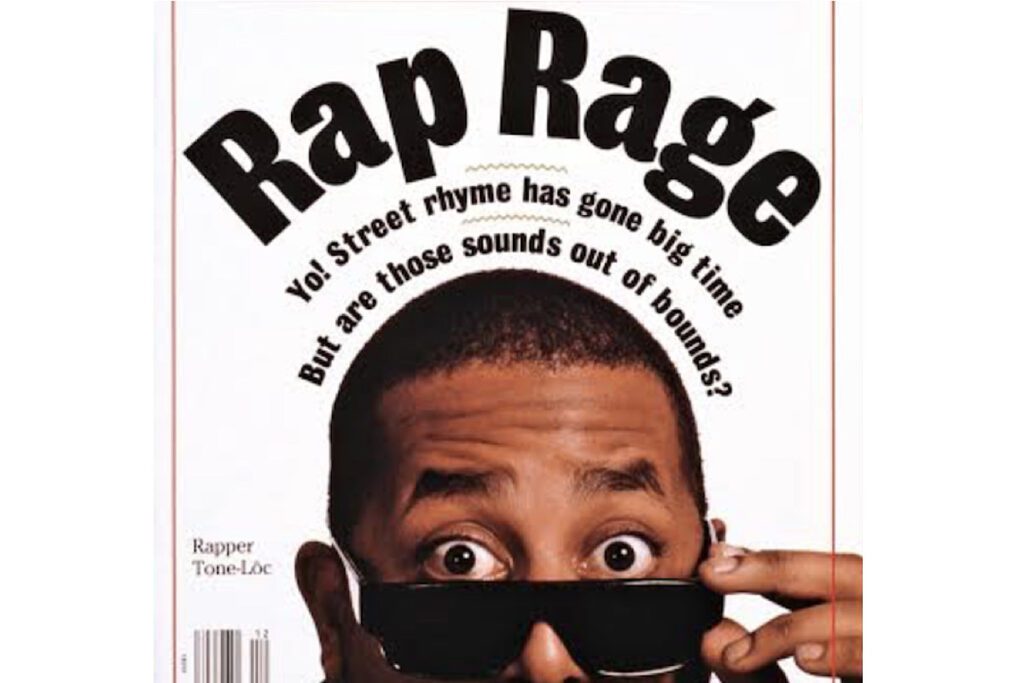 XXL celebrates 50 years of hip-hop with this moment:
March 19, 1990: Tone Loc covered Newsweek for its "Rap Rage" issue, which arrived on newsstands on this day. The cover tagline read: "Yo! Street rhyme has gone big time. But are those sounds out of bounds?"
The choice was a confusing one, given how fun-loving the rapper was on wax. The editors apparently had to choose between LL Cool J and Tone Loc. The fact they opted for the latter says a lot about the magazine, which was hugely popular at the time. Their proclamation of rap being angry meant nothing to people who, by 1990, were well aware of that by then. That they felt the need to make it a cover story is much more telling.
The four-page essay, titled "The Rap Attitude," written by Jerry Adler was lambasted by over three dozen music critics across the nation as well as several outspoken hip-hop artists. In a letter to Newsweek's editor, drafted by Greg Sandow of Entertainment Weekly, the critics slammed the publication for its "lurid distortion" of rap music and for demonizing rap artists and the genre itself to one violent dimension.
Hip-hop icon Ice-T wasn't happy with the article and deemed it prejudicial.
"It was totally biased. I can't believe they got so worked up about sexism and bad language," he told the Los Angeles Times on March 25, 1990. "[Jerry Adler's] story is really a reflection of White parents who are freaked out that their kids are all into rap. More than half my fans are White kids now. That's what's scary about rap to the people who're in power—it breaks down barriers between the races."
In response to the backlash, Adler told the L.A. Times that his essay represented a variety of opinions and not just his own.
"I really have no particular interest in rap. This was just an assignment. Our stories reflect many opinions other than the writers themselves," he said.
Although the essay was published 33 years ago, rap still continues to be one of the most polarizing genres in music history.
Watch Newsweek's Report Compton: ReBirth of a City Featuring N.W.A., DJ Quik and Lil Eazy E Below
See Every XXL Freshman Cover Since 2007
A look at every XXL Freshman cover since 2007.