The Break Presents – Big Boogie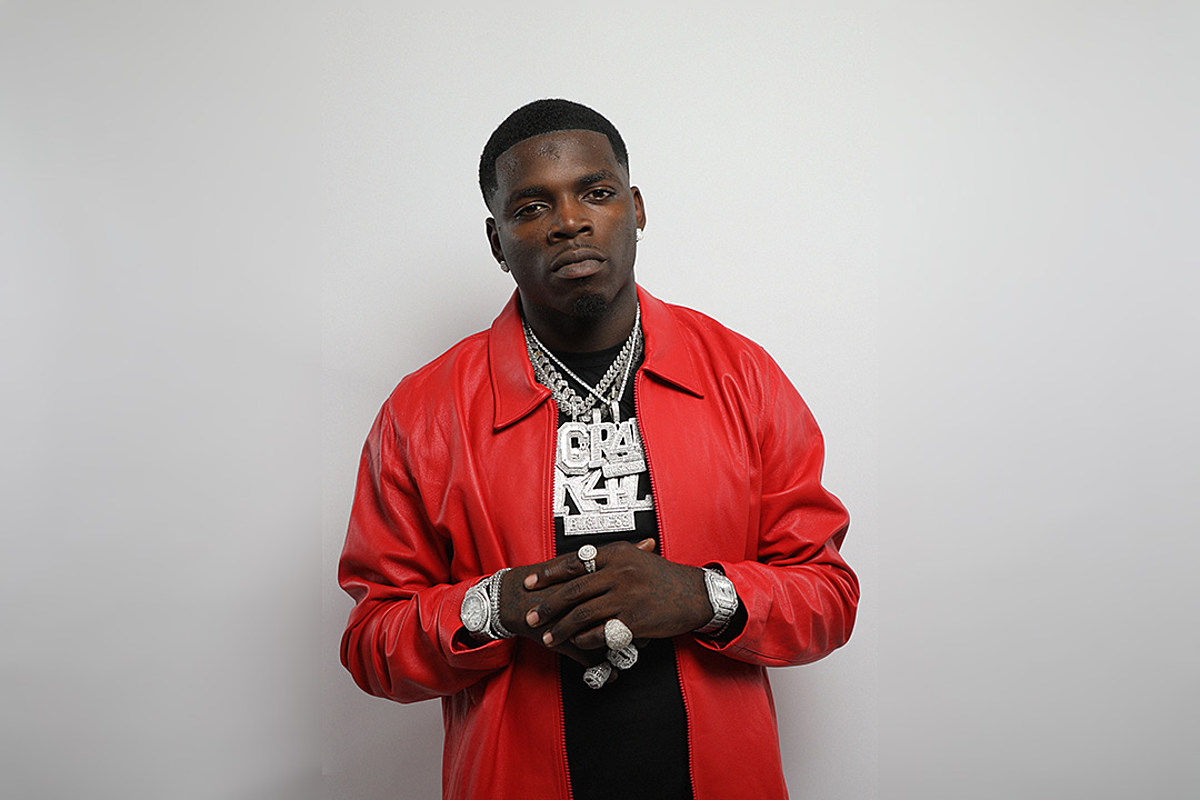 For some people, music follows them everywhere they go, permeating not only the soundtrack of their lives, but the decisions that they make. As a child, Big Boogie, long before he was "Big Dude," was always quick to dance, a part of his upbringing in Talulah, La., before he moved to Memphis. As a teenager, he was in the school marching band, fashioning himself into such a talented drum major that he earned a full scholarship to take his skills to college.
For how entrenched he was in music, it still came as a surprise that he instead leaned into rapping over becoming a big-time drum major. He didn't start rapping until 2017 (motivated by one of his friends), but his singsong cadences, gravelly voice and vivid street raps got him signed to Yo Gotti's CMG label just a year later. Gotti caught wind of Boogie through his song "See No Evil," which shows a glimpse into the kind of rapper Boogie would eventually become. Gotti's belief was so strong that he put Boogie on stage at the yearly BDay Bash show back in Memphis, a huge concert in the city.
Releasing mixtapes since 2017, starting with Definition of Pain and with his most recent being January's Definition of Big Dude, Big Boogie has remained patient. He felt rap could really change his life from day 1, but the birth of his daughter in late 2019 gave him newfound motivation. In early 2020, his heartfelt song "Mental Healing" blew up on YouTube, to the tune of 70 million views and counting.
After appearing on CMG's Gangsta Art compilation album in 2022, plus hitting the stage for Yo Gotti's BDay Bash in Memphis, Big Boogie is a hometown hero who's becoming more popular by the day. His raucous live show, where he dances (he referred to a specific move as the "Frog Legs") and brings his energy to ten, has continued to win him new fans. At his core, Big Boogie is a talented artist who knows how to rap for the ladies, the streets and the people who just want to have fun.
This week's guest on The Break: Live, Big Boogie shared how important God is to his career, being himself no matter what anyone says, his appreciation for Yo Gotti, plus more. Check out the interview below.
Follow Big Boogie on SoundCloud and Instagram.
Standouts:
"See No Evil"
"Mental Healing"
"Twelve Four"
Definition of Big Dude
See Rappers' Real Names